The Green Sheet Online Edition
November 12, 2018 • Issue 18:11:01
Industry Update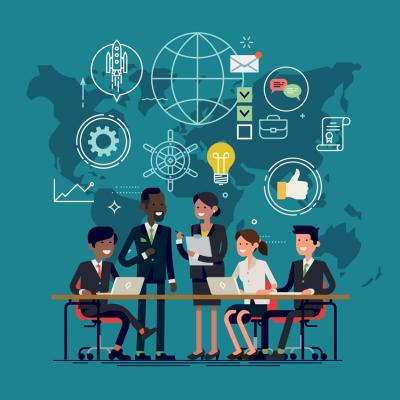 ANNOUNCEMENTS
Azimo to undercut banks by 75 percent
Azimo, a digital money transfer service, is launching a new service designed to allow small and midsize business owners across the U.K. and Europe to pay for goods, salaries and investments in 189 countries and territories. With pricing that will undercut most banks by at least 75 percent, the service is aimed at entrepreneurs who are sick of high fees and unreliable technology from high street providers, Azimo stated.
CrossCheck celebrates 35 years
CrossCheck celebrated its 35th anniversary on Oct. 15, 2018. The privately owned firm was established in 1983 with the goal of creating cost-effective check processing services that offer the highest approval rates in the industry. The company noted that it has provided payment solutions to hundreds of thousands of U.S. merchants, and its check guarantee, check verification and remote deposit capture services enable merchants to mitigate risk, increase revenue and simplify transactions while saving time and money. "CrossCheck's longevity is the result of evolving with an ever-changing marketplace and providing payment solutions that help merchants increase profits," said CrossCheck president and CEO J. David Siembieda.
EMVCo drafts EMV Secure Remote Commerce Specification
EMVCo's EMV Secure Remote Commerce (SRC) Specification is now available for download at www.emvco.com and will be open for a public comment until Dec. 3, 2018. The global technical body released EMV SRC Specification v0.9 before finalizing the specification to provide as many payments industry participants as possible the opportunity to review and contribute to v1.0, which will be published in 2019. The draft provides a foundation to enable the processing of ecommerce transactions in a consistent, streamlined fashion across a variety of digital channels and devices, EMVCo stated.
Licentia closes $20 million investment round
Technology services and IP licensing company Licentia Group Ltd. closed a £15million ($20 million) Series B investment round facilitated by the company's long-time adviser Asia Principal Capital. Licentia is the sole owner of MyPINPad Ltd., a global leader in payment acceptance and customer authentication software solutions, as well as sole owner of MyHSM Ltd., a company established to provide a dedicated direct hosting service of Thales payShield hardware security modules for the global payments sector.
NMI unveils unified payments engine
Network Merchants Inc. recently unveiled its unified payments engine for ISOs, fintech innovators and technologists. The white-label offering enables NMI partners to deliver a simplified payment platform that meets today's expectations for seamless recognition across all merchant points of engagement, the company stated. Partners control branding and can set their own pricing and business terms and conditions.
Because NMI is strictly a commerce enablement company, partners can rest assured without fear of direct merchant competition, NMI added.
Net Element offers secure, compliant payments for cannabis industry
Net Element Inc., a global technology and value-added solutions group, reported that it launched a secure, compliant payment acceptance solution for sales partners and merchants in the legal cannabis industry.
The company stated that according to industry researchers and analysts, the CBD market will likely hit $22 billion by 2022, and with increased growth among its sectors and favorable legislation, the cannabis industry is paced to hit $591 million in 2018 – and could increase 40 times in the next four years.
Pivotal Payments rebrands as Nuvei
Pivotal Payments, a provider global payment processing solutions, is now operating under the name of Nuvei. The company said the rebrand reinforces dedication to its partners and creates a community of payment experts. Its business model is built on providing an enhanced payment technology network through which every employee contributes to the growth of its partners.
The rebrand also merges the company's corporate arm with its GlobalOnePay division, which is expected to better meet Nuvei's strategic needs by delivering greater value, cost synergies and a powerful, combined technology stack.
Spire Payments, iGen facilitate $240,000 in donations
At the Franchise Management Advisory Council for Taco Bell's annual meeting, attendees had a variety of opportunities to donate to the Taco Bell Foundation, which supports educational career opportunities for young adults. This year $870,000 was raised, 30 percent of which was taken in real-time using Spire Payments' and iGen's mPOS solution. The mobile payment solution uses Spire Payments' SPm2 card payment endpoint. Utilizing Bluetooth, the SPm2 links to a smartphone or tablet running a payment application developed by iGen, Spire Payments noted.
RESEARCH
CMI study shows it pays to put audience firs
The Content Marketing Institute released B2B Content Marketing 2019: Benchmarks, Budgets and Trends—North America, a report produced in conjunction with MarketingProfs and sponsored by Conductor. Researchers found that 90 percent of top-performing business-to-business (B2B) content marketers said they put their audience's informational needs ahead of their company's sales/promotional message (compared with 56 percent of the least successful). Other key findings include that B2B content marketers primarily use email (87 percent) and are providing educational content (77 percent) to nurture that audience. Also, 45 percent use storytelling and other ways to nurture their audience.
Retail IoT platform revenues to exceed $4.3 billion by 2023
A new study from Juniper Research found that revenues generated by Internet of Things (IoT) retail platforms will exceed $4.3 billion by 2023, up from an estimated $890 million in 2018. According to the report, IoT in Retail: Strategies & Forecasts for Retailers & Platform Providers 2018-2023, challenging retail conditions, exacerbated by strong competition in the retail sector; the rise of ecommerce (the Amazon effect); and spiraling rental costs are acting as a "push factor" for retailers to adopt IoT platforms.
83 percent of UK consumers unsure of fintech
More than eight out of 10 people in Britain (83 percent) are "unsure" of fintech, according to a survey of 2,000 U.K. consumers commissioned by TopLine Comms. The research indicates U.K. consumers are wary of new finance companies and feel more comfortable using the services of traditional banks. Just under two thirds (61 percent) said they would feel comfortable depositing no more than £500 of their own money in a mobile-only bank account. A further nine out of 10 people in Britain (87 percent) said they trust their money is safe with their current bank – just five years after Mark Carney, current Bank of England Governor warned that lack of public confidence in banks was holding back economic recovery, researchers stated.
PARTNERSHIPS
Bluefin, Token EX team up
Bluefin, a provider of PCI-validated point-to-point encryption (P2PE) solutions, recently partnered with TokenEx, a tokenization vendor for data security. Bluefin and TokenEx stated they will provide their platform security technologies to each company's respective client base – including Bluefin's PCI-validated P2PE solution for TokenEx clients, and TokenEx's Cloud Tokenization solution for Bluefin clients.
ControlScan forms new, strengthens established relationships
ControlScan expanded its partnership with Growmark Inc. to deliver managed firewall services and the PCI 1-2-3 program across affiliated locations to further strengthen Growmark's overall cybersecurity posture. Growmark provides payment services nationwide to locations that market various products and services to farmers, fleet owners, homeowners, turf/landscaping operators, and select convenience stores, fueling centers and cardlock locations. In addition, ControlScan is partnering with P97 Networks to offer enhanced security controls for mobile payment services in the convenience, fuel retailer, quick-serve restaurant and related industries. The P97 PetroZone platform connects merchants to consumers by enabling payments and digital offer campaigns from any device or connected car. By easing and securing the purchasing process, merchants benefit from increased sales, greater brand loyalty and lower operating costs, the partners stated.
FreedomPay, EFI team up for P2PE
FreedomPay, a provider of secure commerce technology, was selected by EFI as a secure credit card payment gateway provider for the EFI Self-Serve M600 station, a system that lets customers easily copy, scan or print from a variety of sources and securely pay in a self-serve environment, FreedomPay stated.FreedomPay's Commerce Platform is expected to make the M600 station a leading self-serve printing device to support point-to-point encryption, bringing the latest in payment technology and security to users of the EFI Self-Serve M600 products in retail, hospitality and education environments.
Gemalto selects Vipps technology
Norwegian company Vipps entered into a strategic agreement with digital security leader Gemalto to provide a secure digital turnkey solution for quick response code and near field communication proximity and ecommerce payments. The new solution aims to provide secure payment services to retailers, private-label issuers and domestic schemes across the world; customers will benefit from an end-to-end secure cloud service compliant with every digital wallet available in the market, the partners stated.
ACQUISITIONS
ControlScan acquires Dunbar Cybersecurity
ControlScan acquired Hunt Valley, Md.-based Dunbar Cybersecurity, including its Security Operations Center and SIEM platform, Cyphon. With this strategic acquisition, ControlScan intends to strengthen its threat detection and response capabilities, helping the businesses it serves better manage an unprecedented number of incoming cyber threats. The company stated the decision to expand its capabilities comes from recent research, including the 2017 Threat Monitoring, Detection and Response Report, which found a majority of organizations do not have the internal manpower or expertise to effectively detect and respond to cybersecurity threats.
EMS gains Total Touch POS
Payment solutions provider Electronic Merchant Systems acquired Total Touch POS, which is focused on POS solutions for the hospitality industry. Under the agreement, Total Touch POS will function as a wholly owned subsidiary of EMS. With more than 15 years of experience serving the restaurant POS market, Total Touch POS brings a deep understanding of the operational needs of restaurants – strengthening EMS's ability to serve the hospitality industry, EMS stated. The acquisition also accelerates EMS's software-driven payments strategy by maximizing efficiency and increasing product offerings for retailers and restaurateurs.
APPOINTMENTS
Nova Credit taps Ash Gupta for board
Ash Gupta, former American Express president of global credit risk and information management, joined Nova Credit's board of directors. Long regarded as a financial services industry pioneer in building forward-looking risk evaluation, control and monitoring capabilities, Gupta fostered best-in-class risk management, marketing and servicing that led AmEx through the great recession, Nova Credit said.
Shelburne joins PayClearly
PayClearly hired Blair Shelburne as strategic sales manager for its higher education vertical. In this role, Shelburne is tasked with helping to inform the education industry of PayClearly's streamlined payment solution. Shelburne is a 30-year sales veteran who has worked with Fortune 500 companies and large national brands including Equifax, Citigroup, American Express, and WEX. He most recently served as director of business development for Infralogix where he focused on developing growth strategy and customer satisfaction.
DCR makes key additions to executive team
Fintech provider and prepaid industry pioneer DCR Strategies Inc. appointed Angela Weidner as its senior vice president of global financial services. She brings over 20 years of industry knowledge and experience in the banking sector with particular expertise in credit card processing, payment gateways, ecommerce merchant accounts, personal lending, retail banking, third-party lending and debit solutions. She is charged with managing the company's global financial services portfolio including expansion into Asia, Latin America and Mexico.
DCR also recruited Canadian Olympic gold medalist Mark McKoy to lead its new business development team. McKoy is responsible for generating business growth through the exploration of new markets, products and applications for payment technology in Canada. Since retiring from competition in 1996, McKoy has been a trainer, sports ambassador and business consultant. He is also CEO and president of Gold Medal Enterprises.

The Green Sheet Inc. is now a proud affiliate of Bankcard Life, a premier community that provides industry-leading training and resources for payment professionals. Click here for more information.
Notice to readers: These are archived articles. Contact names or information may be out of date. We regret any inconvenience.
Prev
Next