The Green Sheet Online Edition
November 12, 2018 • Issue 18:11:01
Inspiration
Small things make a big difference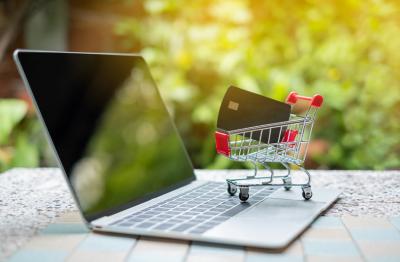 Sometimes when focused on our latest big initiatives or dazzling new products, we can forget the positive effects small actions can have on our overall business success. Often these are tasks that don't take much time and can become healthy habits without much effort involved.
Prioritize daily
The practice of identifying and prioritizing tasks for the following day is at least a century old. According to the business magazine Fast Company, Ivy Lee, a successful businessman, consultant and pioneer in the filed of public relations, came up with a method of attaining peak productivity as follows:
At the end of each workday, write down the six most important things you need to accomplish tomorrow. Do not write down more than six tasks.
Prioritize those six items in order of their true importance.
When you arrive tomorrow, concentrate only on the first task. Work until the first task is finished before moving on to the second task.
Approach the rest of your list in the same fashion. At the end of the day, move any unfinished items to a new list of six tasks for the following day.
Repeat this process every working day.
Be considerate
Another small thing that can make a huge difference is to remember to be considerate of your prospects' time. In Good Selling!SM: The Basics, Paul H. Green noted that if life were perfect, all of our deals would be a one-call close, but we have to live in the real world. "Sometimes not only can't we get an answer on the spot, we can't get to the decision makers because they're gone," he wrote. "What do you do upon their return?"
Green advised that merchant level salespeople find out when the decision maker will return. "Then don't call on the prospect that day," he stated. "It's likely that the traveler will return to a mountain of paperwork and a logjam of messages requiring action." If you wait several days, Green suggested, you'll have a better chance of reaching the decision maker "after he has had time to crawl out from under the accumulated correspondence and catch-up, after the 'dust has settled.'" And the prospect will be in a better position to spend quality time with you, he added.
Use effective tools
There are many other small things you can do that will offer attractive return on investment. In our Feb. 23, 2015, issue we published a story on SendOutCards (www.greensheet.com/emagazine.php?story_id=4314&search_string=SendOutCards). The service has an extensive library of greeting cards, as well as gifts, designed to appeal to a diverse audience. It also offers customer relationship management tools to help sales professionals nurture uniquely personal relationships with customers and prospects. Taking advantage of services like this can help you automate outreach while maintaining a very personal touch.
So remember, small adjustments to habits, attitudes and tools can help your business hum instead of backfire, turn a profit instead of run into the red. And if you take small, purposeful actions during the busy holiday season ahead, you're bound to benefit.

The Green Sheet Inc. is now a proud affiliate of Bankcard Life, a premier community that provides industry-leading training and resources for payment professionals. Click here for more information.
Notice to readers: These are archived articles. Contact names or information may be out of date. We regret any inconvenience.
Prev
Next