The Green Sheet Online Edition
October 22, 2018 • Issue 18:10:02
Readers Speak: Support for the STATES Act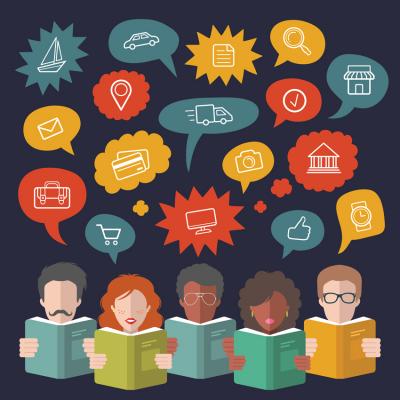 We wish to thank Heather (Petersen) Altepeter, CEO of National Merchants Association, who sent us the following perspective on why cannabis merchants must be afforded resources to conduct business the right way.
Remember when you were a kid and wanted to make breakfast but didn't know how? So you wound up making a mess with runny eggs, burnt toast and overfilled cereal bowls. When someone finally showed you how to whisk eggs and cook them properly on the stove without burning your house down, it was revolutionary, right? Payment processing in the cannabis space is just as revolutionary, but unfortunately, not as simple.
More than 30 states and Washington, D.C. have legalized marijuana (cannabis) and/or marijuana-based products for various purposes. However, this conflicts with federal laws, which cite cannabis as a Schedule 1 drug under the Controlled Substances Act. In banking, federal law trumps state laws – making it illegal for banks to work with merchants in this vertical. Thus, cannabis sales declared legal by states are transacted in cash.
Can you imagine having a garage full of unprotected cash and the inability to make large purchases legitimately? For many cannabis merchants, that is their reality. Fortunately, a bipartisan bill known as the Strengthening the Tenth Amendment Through Entrusting States (STATES) Act, was introduced to allow legal cannabis businesses to secure merchant accounts at financial institutions in states that have legalized marijuana. Although National Merchants Association does not have a stance on cannabis as a whole, our company does support the STATES Act. We voiced this support while simultaneously advocating for all merchants when we visited Capitol Hill for the Electronic Transactions Association's annual Advocacy Fly-in. While there, we spoke with legislators about the impact the STATES Act would have on businesses, business owners and our nation.
As a leading merchant services provider and advocate, it is our responsibility to empower businesses – of all types – to succeed and do business the right way. This can't be done without legitimate financial accounts. Without banks behind them, cannabis businesses not only negatively impact the payments ecosystem, but the economy, as well.
There are thousands of cannabis businesses in the United States. Each rakes in ample revenue. However, if they're only able to accept cash, their employees are paid in cash, transactions may not be reported appropriately, and money doesn't circulate back into the economy.
Without the STATES Act, everyone loses. With the STATES Act, we can build a better payments ecosystem, industry and country by untying merchants' hands. Through the STATES Act, we will:
Resolve conflicts between state and federal laws by granting legitimate cannabis companies access to the financial system in marijuana-legalized states.
Protect payment processors by clearly outlining that compliant transactions are not – and should not – be considered trafficking.
The cannabis industry is here to stay. We must do our part to integrate this robust, albeit controversial, industry into the business world the right way, while simultaneously taking advantage of all it has to offer.
Got an opinion for us?
Sound off at greensheet@greensheet.com

The Green Sheet Inc. is now a proud affiliate of Bankcard Life, a premier community that provides industry-leading training and resources for payment professionals. Click here for more information.
Notice to readers: These are archived articles. Contact names or information may be out of date. We regret any inconvenience.
Prev
Next