The Green Sheet Online Edition
October 22, 2018 • Issue 18:10:02
Inspiration
The long-term view of rejection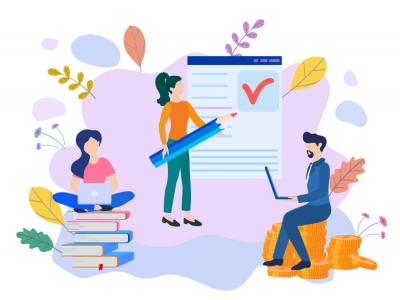 What do you do when you invest in researching and pursuing a merchant but end up losing the account to a competitor? Do you argue with the merchant who rejected you? Disparage the competition? Take your lumps and move on? Consider it a learning experience and aim to do better with the next lead? Hold onto the lost prospect for possible future follow-up?
I expect you, as readers of The Green Sheet, know it's not productive to argue with a merchant who says no to your offering or try to make the merchant feel uncertain by saying derogatory things about the provider the merchant selected. And if you've had success in sales, you do move on after learning from the loss, striving to do better next time. But if you didn't answer yes to the last question posed above, you could be losing out on a significant amount of business.
Merchants will often appreciate a merchant level salesperson (MLS) who sincerely wants to gain knowledge by asking questions about why a merchant selected a different provider. Uncovering weaknesses in you and your company that you weren't aware of is an end in itself, but it can also mark the beginning of a new relationship with the merchant whom you might typically consider to be a lost cause.
Track the ones that got away
In Good Selling!SM: The Basics, Paul H. Green advises MLSs to keep a file of the ones that got away. "Keep detailed notes on what they liked about the service, and why they went with the competition," Green wrote. "Then set a follow-up date for several months in the future."
Ray Makela, CEO and managing director at the Sales Readiness Group, said it is critically important to continue to treat lost accounts as if they are potential customers. "So we've spent time investing in the relationship, learning about their organization, understanding what's important to them and what their problems are," he said. "Well, let's continue to use that. Let's go back to them and add value. Maybe we can offer them some additional advice, some insights, a whitepaper, invite them to a webinar, or some other value-added service that we have to continue to engage."
Then, after you've added value and deepened rapport, the merchant will be more receptive to your asking about how things are going with your competitor. Green said that if a merchant gives the competitve service provider rave reviews, reply with something like, "Well, that's great." He advised not to disparage the competition.
However, he added that if the merchant should hint at dissatisfaction, "probe for more details. Don't assume an 'I told you so' attitude; rather, become the problem solver. Empathize with the merchant while you discover exactly what it is that the competition is failing to do. Allow the merchant to save face after making a bad choice."
Then find out if the merchant is open to talking about services you offer and how you can be helpful. Of course, some merchants will never do business with you for a variety of reasons, but don't assume this is true of every merchant who rejects you on the first go-round. Evaluate, wait, ask questions and add value. Then see whether you've turned a no into a yes.

The Green Sheet Inc. is now a proud affiliate of Bankcard Life, a premier community that provides industry-leading training and resources for payment professionals. Click here for more information.
Notice to readers: These are archived articles. Contact names or information may be out of date. We regret any inconvenience.
Prev
Next