The Green Sheet Online Edition
August 13, 2018 • Issue 18:08:01
News Briefs
Editor's Note: Following are excerpts from news stories recently posted under Breaking Industry News on our home page. For links to these and other full news stories, please visit www.greensheet.com/breakingnews.php?flag=previous_breaking_news.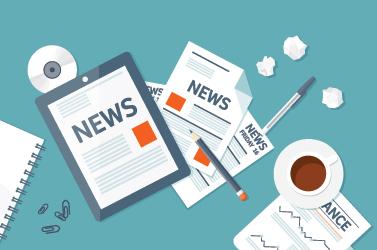 Growing evidence suggests that evolving guest expectations and digital technologies are driving major transformation in the restaurant industry. With 30 percent of restaurant revenues expected to come from digital sales channels by 2025, the race is on to embed digital technology across the entire dining journey, according to BRP Consulting. However, major gaps exist between guest expectations and operator confidence about digital capabilities offered. Of the 1,225 restaurant guests and 60 restaurant executives surveyed, 74 percent of guests felt ease of ordering and payment were extremely important, but only 45 percent of restaurant operators felt this capability was currently performing well.
Payments analysts reported widescale adoption of biometric technologies and expect the trend to continue. Analysis by Acuity Market Intelligence predicts mobile biometrics will process more than 1 trillion transactions per year by 2022, driven by a global deployment of 5.5 billion biometric devices. The recently released Global Biometrics and Mobility Report: The Convergence of Commerce and Privacy additionally noted consumer privacy protections are expected to influence the design and development of POS devices. The report projected $18 billion in annual biometric transaction revenue by 2022, compared with $474 million in 2017, a nearly 38-fold increase.
Co-Op Financial Services, a payments and financial technology company focused on credit union success, added cardless ATM transactions to its suite of digital banking and payment solutions. The objective, Co-Op stated, is to meet digital consumer expectations and to enhance security. The new Cardless Cash Access allows members to withdraw cash faster and more securely at the ATM by using their phones, rather than a plastic card, to initiate and complete a transaction, the company said, adding that this makes it the first credit union fintech provider to offer cardless cash access as a part of ATM network and terminal driving services.
New research on data breaches highlights tangible and intangible impacts on affected organizations. Sponsored by IBM Security and conducted by Ponemon Institute, the study cites remedial, attritional and reputational costs and damages. Wendi Whitmore, global lead for IBM X-Force Incident Response and Intelligence Services, said "mega breach" reportage typically covers quantifiable data, such as number of records stolen and aggregated damages, while leaving out other issues. As a result, accounting may be skewed or incomplete, she noted.
Apple began the fingerprint authentication trend with Touch ID, a fingerprint scanner it introduced as an iPhone feature in 2013. The convenience and security of fingerprints as identity authentication tools caught on fast with phone manufacturers, and most recent models of smartphones incorporate the next-generation of technology: fingerprint sensors. Now fingerprint sensors are coming to bankcards.
Mastercard got the ball rolling in 2017 with a successful test of fingerprint verification for in-store card purchases at a South African grocery chain. On July 9, 2018, Mastercard confirmed reporting by business news channel CNBC that it is in negotiations with several U.K. banks about issuing credit and debit cards that incorporate fingerprint sensors. And SmartMetric Inc. stated in July that it's in negotiations with several large card issuers interested in a mini fingerprint scanner it developed that can be programmed into EMV-compliant chip cards.
Snapcash, a mobile payment scheme that facilitates peer-to-peer payments within the Snapcash app, will be shuttered on Aug. 30, 2018, according to Snapchat representatives. Rachel Huber, analyst at Javelin Strategy & Research, said she was unsurprised by the developments. "In our mobile #P2P scorecard, Snapcash was consistently behind top apps such as #Venmo and #GooglePay," she stated in a July 23, 2018, tweet. Additionally, British technology editor and science reporter Andrew Griffin noted that Snapcash had seen an increase in adult content users who presumably were attracted by its anonymity and ease of use.
Merchants who filed a class action lawsuit against Wells Fargo & Co. will have their day in court. The U.S. Eastern District Court of New York struck down the defendant's motion to dismiss the case on July 25, 2018, finding plaintiffs' claims to be credible. Initially filed Aug. 4, 2017, Patti's Pitas LLC and Queen City Tours v. Wells Fargo Merchant Services LLC, cites lack of transparency and unfair fee structures as causes of action.
The Midwest Acquirers Association held its 16th annual conference July 25 to 26, 2018, at the Chicago Marriott Downtown Magnificent Mile. In his opening comments, MWAA President Rod Katzfey thanked attendees, exhibitors and sponsors for their continuing support of the nonprofit, no-membership trade association. He said MWAA remains committed to educating payment professionals to keep them up-to-date in the ever-changing payments sphere. "Where do you fit in payments?" was the theme of this year's show, which featured an eclectic agenda reflecting the industry's transformational journey from closed-end, proprietary systems to cloud-based, inter-operational platforms.

The Green Sheet Inc. is now a proud affiliate of Bankcard Life, a premier community that provides industry-leading training and resources for payment professionals. Click here for more information.
Notice to readers: These are archived articles. Contact names or information may be out of date. We regret any inconvenience.
Prev
Next