The Green Sheet Online Edition
August 13, 2018 • Issue 18:08:01
Letter from the editors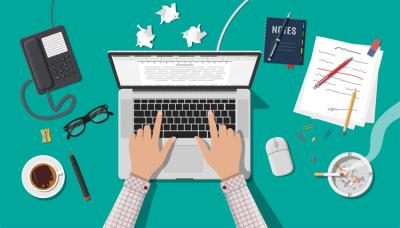 If you check out The Green Sheet archives, you'll find numerous educational and feature articles about partnerships. We've addressed multiple aspects of that topic over the years: when it does and doesn't make sense to form a business partnership, what to look for in a partner, what to do in the event of a dispute, and more. However, the subject is far from exhausted in an industry such as ours, where change is ever present, rapid and dramatic.
As the industry changes, so do the forms and nature of our partnerships. Developing healthy, sustainable partnerships is the focus of a two-part series that begins with this issue's lead article. The first part explores how partnerships address top concerns and needs of today's merchants. The second will address partnership models and attributes of successful industry partnerships.
We are pleased to partner with industry experts, who provide information, insights and commentary for you, our readers, time after time. In this issue you'll find thoughts on exit strategies when you're ready to retire or take a new career path, the new world of self-service technologies in fast-casual and quick-service restaurant environments, how to release emotional pain after encountering a verbally abusive merchant, the value of creating and using practice appointments, and nonbank charters' potential challenge to the status quo.
In the news, we've covered restaurants' struggle to close the digital divide; biometrics ability to unlock smart, secure payment options; credit union ATMs providing cardless cash access; hidden costs of data breaches; new technology for fingerprint authentication; the demise of Snapcash; a ruling in favor of a class of merchants suing Wells Fargo & Co. over fees; highlights from the MWAA's annual conference in Chicago; and more.
In addition, we've included our usual product and company profiles, as well as briefs on upcoming events and individual and company milestones, including awards, research, partnerships, mergers and acquisitions, and appointments. Sadly, one of those milestones was the unexpected passing of Paya CEO Joe Kaplan. A long-time industry leader, he will be missed by colleagues and friends across the payments sphere and beyond. You will find a tribute to him within these pages.
Remember, we thrive when you thrive. What do you enjoy most about our magazine and website? What can we do to serve you even better? Please send your suggestions and questions to greensheet@greensheet.com, and send your press releases to press@greensheet.com.

The Green Sheet Inc. is now a proud affiliate of Bankcard Life, a premier community that provides industry-leading training and resources for payment professionals. Click here for more information.
Notice to readers: These are archived articles. Contact names or information may be out of date. We regret any inconvenience.
Prev
Next