The Green Sheet Online Edition
October 10, 2022 • Issue 22:10:01
Industry Update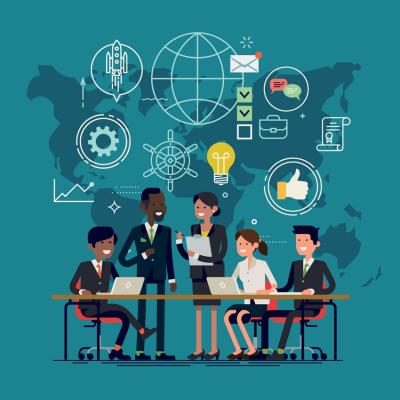 ANNOUNCEMENTS
2022 ETA Hall of Fame inductees honored
The Electronic Transactions Association recognized the 2022 inductees to the ETA Hall of Fame at the Strategic Leadership Forum. The ETA Hall of Fame recognizes members whose contributions to the industry have been significant, substantial, and long-standing. The 2022 inductees are Joyce Cook, who was instrumental in formation of the Bankcard Services Association, the precursor to the Electronic Transactions Association; Holli Targan, who served an 18-month term as ETA president from 2009 to 2010 and leads the payments practice at Jaffe, Raitt, Heuer & Weiss; and Gerry Wagner, who served as an ETA board member from 1999 to 2016. He had a 31-year career with Discover and became the face of Discover for the acquiring and payments industry.
IDC ranks NCR a Top 5 tech provider
NCR Corp., an enterprise technology provider, moved up to No. 4 on the 2022 IDC FinTech Rankings Top 100, a list of the financial services industry's leading global hardware, software and service providers. NCR, IDC noted, has ranked in the top 10 IDC FinTech leaders for more than a decade. IDC also recognized NCR as a Fast Track FinTech company.
Fast Track FinTechs are those companies in the IDC FinTech Rankings Top 100 that have moved significantly up in the rankings from last year. The annual IDC FinTech Rankings categorize and evaluate technology providers based on calendar year revenues from financial institutions for hardware, software, and/or services. Data is gathered from surveys completed by vendors, as well as original research and market analysis conducted by IDC Financial Insights.
ID Insight rebrands as Kevari
ID Insight Inc., an identity fraud prevention enterprise, changed its name to Kevari. In 2003, the company launched with one client and one simple deliverable: address verification. Now, the company noted, it has multiple use cases, advanced technologies, numerous AI-driven data networks, and nearly 4,000 customers. The name Kevari is intended to represent how the company continually evolves to keep its clients ahead of current and emerging fraud schemes. The initial inspiration for Kevari was a river in India that flowed through areas of the country where some of the all-time greatest mathematicians studied and lived.
Segmint releases 2023 financial forecast ebook
Segmint, an Alkami company, released 2023 Navigating The Economic Impact-2023 FI Budgeting Data Strategies, an ebook designed to help financial institutions employ strategies that can deepen and grow relationships in 2023. It covers the overall effects of such developments as the impact of inflation on credit card usage, drop in mortgage originations, rise in the use of buy now, pay later services, role of cryptocurrency in the traditional financial landscape, and explosion of data generated. It offers strategies to combat challenges FIs are facing heading into 2023.
Wnet now named PayTech Women
As our payments industry evolves, we are evolving with it, PayTech Women stated when rebranding from Wnet to PayTech Women (PTW) in September 2022. Founded in 2005 as Women Networking in Electronic Transactions (subsequently renamed Women's Network in Electronic Transactions) the organization strives to inspire and empower women with networking, mentoring and leadership development opportunities. "Our new name adds to our enduring dedication to the women of the payments and fintech industry," wrote PTW Board President Kelly Tufts, who is vice president, field talent for Discover. "As we continue to grow and thrive, we created a name that represents who we are in the industry today and what we strive to accomplish for the future." PayTech Women's vision, she added, is "to create a world where a woman's potential is as unlimited as her ambition."
RESEARCH
MineralTree issues annual report on AP
MineralTree, a Global Payments company and accounts payable and payment automation solution provider, released its seventh annual State of AP report. MineralTree stated it expanded research to include suppliers, reflecting the growing importance of vendor relationships to businesses in the current environment. The 2022 report provides a 360-degree view of the AP and B2B payments landscape, identifying the most pressing issues for both buyers and suppliers, and their impact across a range of industries, MineralTree stated, adding that in addition to AP's growing focus on automation and its impact on B2B relationships, this year's report looks at the growth of epayments, and the disconnect between buyers and suppliers regarding adoption.
RBR: Global card spending reaches $42 trillion
New research released by RBR shows that worldwide expenditure on payment cards reached over $42 trillion in 2021, representing a 23 percent rise. This increase came as economies around the world recovered from the effects of the COVID-19 pandemic, which had led to a marginal fall in payment card spending in 2020. RBR said its new report, Global Payment Cards Data and Forecasts to 2027, shows that growth in total purchase volume was seen across debit, credit and prepaid cards, and in all regions. Excluding China—which accounted for 50 percent of total card spending across the globe—growth remained high at 22 percent. The study shows debit cards saw the largest increase in spending, rising by 25 percent to stand at $28 trillion, RBR added.
SEON finds huge growth in account takeover attacks
Fraud fighters SEON said its latest report highlights staggering growth in account takeover fraud online. Researchers compiled several pieces of recent research on the subject, while also providing advice on how businesses and individuals can best stand up to the challenge. Key findings from the report include: around 22 percent of adults in the United States have been a victim of an account takeover, account takeover is one of the most prevalent forms of fraud affecting ecommerce businesses in 2022, and a study by Security.org shows the average successful account takeover incurs losses of approximately $12,000. This form of attack tends to occur when a fraudster poses as an established, genuine client of a business, or as an employee, and gains control of an account under a false pretense, researchers stated.
TSG reports on U.S. surcharging
The Strawhecked Group recently issued the U.S. Surcharging Snapshot Report, which covers credit card surcharging trends and includes feedback from a poll of small business merchants on their understanding and use of surcharging, which has grown more popular as a solution to economic factors exacerbated by the pandemic. According to TSG's Acquiring Industry Metrics platform, a business with about $200,000 in annual debit and credit card sales could expect to save around $2,700 per year (assuming half the business's sales were made using credit cards with a card processing fee of 2.7 percent, TSG stated. Also, TSG noted, acquirers have also begun actively promoting cash discounting programs to attract merchants and save money, and when done correctly, cash this can be lucrative for merchants and acquirers.
PARTNERSHIPS
BNPL provider Zip added to PPRO infrastructure
PPRO, a provider of digital payments infrastructure, integrated buy now, pay later (BNPL) provider Zip onto its platform, further expanding its Australian payments offering. Zip, which includes Zip Pay and Zip Money, becomes the first Australian BNPL method to be added to PPRO's digital payments infrastructure and sits alongside other Australian local payment methods, PPRO stated, adding that the new integration allows PPRO's global partners and their merchants to offer Australian consumers a way to pay with their preferred checkout option when they shop online.
Diversified Financial picks FTNI solutions
Diversified Financial, a financial services provider for the agricultural industry, reported that it selected Financial Transmission Network Inc.'s ETran fully-hosted online payment portal and EPay modules to streamline acceptance, processing and posting of electronic payments across its accounts receivable operations. This development is designed to deliver DFS's customers easy-to-use, contactless online payment options. Customers will now be able to view, select and pay open invoices via credit card and ACH, store payment methods for future use, and view past payment history—all through a secure portal conveniently accessed via single sign-on from within their DFS account page, the partners stated.
Intuit, Qvinci bundle multiple services
Qvinci Software teamed up with Intuit to provide QuickBooks accounting software, along with Qvinci's own suite of financial reporting and business intelligence tools, in one high-impact package. This pairing positions Qvinci to offer Intuit products at a reduced price that enhances the bookkeeping and reporting capabilities of our valued customers while training them in best practices for their effective use, Qvinci stated. The partners, combined, listed a host of customer benefits, including QuickBooks accounting packages; QuickBooks desktop to online migration; payroll; merchant services; time tracking; automated data collection, consolidation and mapping; impactful KPIs and business intelligence; benchmarking and trending analysis; cash flow and financial forecasting; and more.
Nexi, Global Blue to offer omnichannel payments
Paytech company Nexi and Global Blue, a specialist in tax-free shopping and added-value payments, said they entered into a strategic partnership to integrate Nexi's payment solutions directly into existing property management systems and POS software platforms. This integration brings significant benefits to hotels, restaurants, and retailers by streamlining operating procedures, and reducing time and effort for front desk and back-office staff, the partners noted, adding that it strengthens their long-term relationship on dynamic currency conversion, now enabling merchants in 25 countries where Nexi operates to accept payments across Oracle's suite of products due to Global Blue's partnership status with Oracle.
RecVue integrates ACI Worldwide products
RecVue, a billing and revenue platform for large enterprises, will integrate ACI Worldwide's digital software and solutions as a turnkey offering to customers in an expanded relationship. ACI Worldwide provides mission-critical, real-time payments software, and the ACI Speedpay solution serves thousands of billers across multiple verticals in the United States, the partners noted. RecVue, they added, empowers large enterprises to accelerate growth and profitability in today's digital economy by monetizing any revenue model at scale.
ACQUISITION
Recurly acquires LeapRev
Recurly, Inc., a subscription management and billing platform for high-growth brands, agreed to acquire LeapRev, a global revenue recognition and forecasting solution. This acquisition will create a single source for subscription management, recurring billing and revenue management that empowers Recurly customers to better focus on driving growth among increasingly complex and evolving revenue accounting and reporting standards, Recurly stated.
As revenue recognition reporting requirements continue to shift, requiring international payments and multicurrency inclusion, the LeapRev acquisition will enhance the revenue recognition capabilities of the Recurly platform, the company added.
APPOINTMENTS
Brite Payments hires Lisa Edström
Lisa Edström, formerly chief compliance officer at Zettle by PayPal, signed on with Brite Payments as its new compliance director and will lead the company's global compliance function. The recruitment underpins Brite's compliance-first approach to payments innovation, the company stated. In addition to her role at Zettle, Edström held senior compliance positions at payments and financial services businesses including GE Capital and Klarna.
Danny Piangerelli joins BankiFi
BankiFi, a provider of embedded banking solutions, hired Danny Piangerelli as its chief technology officer. As CTO, Piangerelli will oversee all aspects of technology development and create policies and procedures that utilize technology to enhance BankiFi's solutions for the North American market. Piangerelli has more than 25 years of experience in software engineering and has served in high-level leadership positions.
He co-founded Malauzai Software in 2010 and served as its CTO until it was acquired by Finastra in 2018. He then served as chief architect of Finastra's North American community markets business, CTO for Sensibill and as a board advisor at ZSuite.
Doug Preston to lead strategy at equipifi
Fintech buy now, pay later provider equipifi tapped Doug Preston as its head of strategy. Preston will be responsible for overseeing equipifi's strategic initiatives and will play a key role in developing and implementing strategies that enhance the company's long-term growth.
A seasoned SaaS veteran with extensive product and technology experience, Preston most recently served as the head of product BNPL at FIS, where he led the BNPL technology and business development strategy, an effort enabling financial institutions to compete for retail and ecommerce spend opportunities currently lost to fintech-backed BNPL providers, equipfi stated.

The Green Sheet Inc. is now a proud affiliate of Bankcard Life, a premier community that provides industry-leading training and resources for payment professionals. Click here for more information.
Notice to readers: These are archived articles. Contact names or information may be out of date. We regret any inconvenience.
Prev
Next