The Green Sheet Online Edition
October 10, 2022 • Issue 22:10:01
Letter from the editor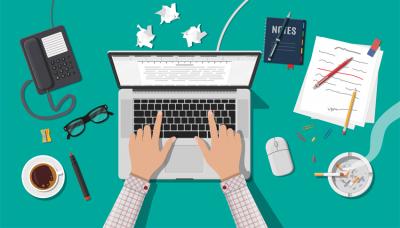 Relationships are the backbone of all payments enterprises. Seeking new partnerships, choosing the right ones and seeing that they're functioning properly are essential business activities. In the lead up to the holiday season, giving your partners extra attention, whether they're sales partners or merchant clients, can make all the difference between ending the year profitably or watching your residuals shrink due to lost opportunities caused by lack of reliable equipment or poor service.
These are just a few insights shared by members of The Green Sheet Advisory Board, whose answers to a set of questions we asked comprise this issue's lead article. They discussed relationship building; the use of new, as well as tried and true products and services; and smart tweaks to implement before the 2022 year-end holiday season is in full swing. For some, it's just a matter of touching base; for others, it means getting new POS systems ready to accommodate eager shoppers.
One of the services shoppers will likely be eager to use this fall and winter is buy now, pay later (BNPL), which has been in the news lately. Indeed, BNPL is the topic of two stories included in News Briefs herein. One is about a report from the Consumer Financial Protection Bureau that questions the efficacy of BNPL programs, as well as the ethics of BNPL providers offering the service through merchants to consumers who may too easily accrue BNPL debt they can't easily pay back. The other story is about one company that is exiting the U.S. BNPL market, stating it's a drain on its balance sheet.
Consumers aren't able to negotiate BNPL terms, but merchant level salespeople can and should negotiate their agent contracts. One expert contributing to this magazine offers advice on what MLSs should check before they sign. Other contributors take on the need to help your merchants accept all types of payments before an alternative provider cuts you out of the loop, why ATMs are becoming more relevant than ever in this age of self-service, and ways cannabis-related businesses are coping while being blocked from full participation in the financial system.
We've also enclosed our customary notices of recent milestones in addition to company and product profiles to help keep you apprised of potential new partners and cutting-edge products and services. To spread the word on your latest news, send a press release to press@greensheet.com.. And please send your feedback to greensheet@greensheet.com.

The Green Sheet Inc. is now a proud affiliate of Bankcard Life, a premier community that provides industry-leading training and resources for payment professionals. Click here for more information.
Notice to readers: These are archived articles. Contact names or information may be out of date. We regret any inconvenience.
Prev
Next