The Green Sheet Online Edition
October 10, 2022 • Issue 22:10:01
Readers Speak: Authenticating who you are, the way to secure transactions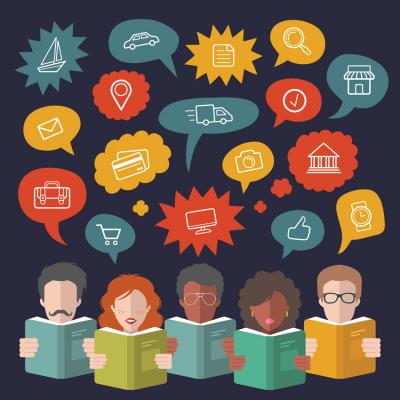 We wish to thank Michael W. DePasquale, chairman and chief executive officer of BIO-key International, for sending us the following views on the future of all secure transactions.
"When Amazon Inc. launched Amazon One—its contactless payment system—it literally put payments in the palm of the customer's hands. By utilizing a palm scanner to securely verify a person's identity, the service eliminates the need to carry anything to pay. This is driven by customers' desire to use more convenient ways to complete transactions. A recent VISA report shows that 65 percent of their customers are already familiar with biometrics and 86 percent are interested in using biometrics as a payment method.
"Biometrics use physical attributes such as fingerprint, palm, retina or face scanning to authenticate the user—prove they are who they say they are. Unlike traditional authentication methods using passwords or one-time passwords (OTP), biometrics are less vulnerable to hacking, social engineering, account takeovers and damaging cyberattacks as they cannot be shared, lost, stolen or forged. Along with being used as a payment method, biometrics are playing a key role in preventing cybercrime as a part of any robust enterprise authentication strategy.
"Centralized biometrics, like identity-bound biometrics (IBB), use the person as the credential for passwordless and multifactor authentication (MFA) workflows that offer the convenience employees and customers are looking for, while maintaining security, especially for the more far-flung use cases. And it's scalable. By using cameras on smart devices to read a user's palm, IBB can provide identity verification for millions of customers with no additional hardware, unlike methods that require a physical token or phone.
"As biometrics offer the most secure and convenient methods for authentication, the latest innovations from providers such as Amazon, Visa, and others, such as BIO-key International, prove that we're heading in a direction where the future of all secure transactions will not be based on passwords, hardware tokens, or credit cards, but based on something we are."
Authentication options in your toolkit
How do biometrics factor into authentication options you offer merchants? Please tell us what the benefits and barriers to implementation are at greensheet@greensheet.com.

The Green Sheet Inc. is now a proud affiliate of Bankcard Life, a premier community that provides industry-leading training and resources for payment professionals. Click here for more information.
Notice to readers: These are archived articles. Contact names or information may be out of date. We regret any inconvenience.
Prev
Next