The Green Sheet Online Edition
October 10, 2022 • Issue 22:10:01
News Briefs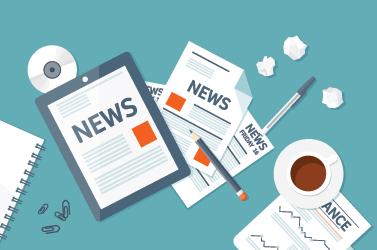 Payments and retail analysts are discussing a new study by the Consumer Financial Protection Bureau (CFPB) on buy now, pay later service finance options and their influence on consumers. Buy Now, Pay Later: Market trends and consumer impacts," published Sept. 15, 2022, surveyed five U.S. BNPL market leaders: Affirm, Afterpay, Klarna, PayPal, and Zip—formerly known as Quadpay in the United States. CFPB Director Rohit Chopra observed that BNPL providers promote their services in much the same way as credit card issuers: by offering "infomercial-style payment plans."
Establishing guidelines would protect borrowers, he stated, whether they use credit cards or BNPL loans. "It's critical that we understand what this product is and what it isn't," he said in a prepared statement. "In many ways, Buy Now, Pay Later is a blast from the past, but, importantly, it is supercharged for the era of e-commerce, digital surveillance, and gamification."
Australian finance company QuickFee Ltd. is bowing out of the U.S. market for buy now, pay later (BNPL). In a recent statement, the company's board of directors said that BNPL was a drain on its balance sheet. The company said it will now hone its focus on payment and financing services for the professional services sector. An email sent to ISOs selling BNPL for QuickFee set a formal termination date of Oct. 15. "Customer BNPL plans processed prior to the October 15th deadline will remain intact per the existing terms and conditions signed by your merchants and their customers," the email stated. Merchants, it added, will be notified separately.
News of QuickFee's exit from the business comes as the Consumer Financial Protection Bureau prepares to regulate BNPL companies. The consumer watchdog agency, created under the Dodd-Frank financial reform law, has enforcement authority over all providers of credit, including non-banks like BNPL firms. BNPL services, which allow consumers to split purchases into installments, typically over short time frames and often interest free, have been exploding in recent years.
Regulators, fintechs and payments industry leaders convened in Washington, D.C., on Sept. 22, 2022, for the Electronic Transactions Association's annual Fintech Policy Forum, held at the law offices of Venable LLP. Jodie Kelley, ETA CEO, thanked Venable LLP, Mastercard, Visa, Pathward, FIS, Intuit, King & Spalding, Bank of America and Arnall Golden Gregory LLP for sponsoring the daylong event. In opening comments, Kelley characterized payments as an innovative, dynamic industry with highly competitive products that power the economy.
"ETA member companies from every facet of the industry provide education, advocacy and thought leadership," she said, setting the stage for discussions on innovation, policy issues, financial inclusion, crypto, open banking, cross-border payments and more. Kelley further noted in a fireside chat with Sen. Mike Rounds, R-S.D., that financial services are becoming simpler and more cost-effective. Many of these services are becoming part of the fabric of how we pay, she stated, while questioning how such services can be regulated.
The State of AP Report, published Sept. 22, 2022, by MineralTree, a Global Payments brand, examines advanced AP automation and B2B payments and their potential to mitigate ongoing supply chain disruptions in the wake of a global pandemic. Focusing on vendor relationships, researchers identified pressing issues that impact relationships between buyers and suppliers. Participating companies from a mix of industries had annual revenues ranging from $1 million to over $1 billion, with most respondents holding manager positions, according to Elizabeth (Elle) Kowal, chief operating officer at MineralTree.
"In 2022, AP teams face a number of significant challenges – supply chain disruptions, work-from-home and hiring challenges, and an increasing volume of invoices and vendor inquiries," Kowal said. "AP automation, combined with managed services, is a no-brainer for AP teams trying to do more with less, and stay afloat amid supply chain volatility."

This article contains excerpts from news stories recently posted under Breaking Industry News on our homepage. For links to these and other full news stories, please visit www.greensheet.com/breakingnews.php.
The Green Sheet Inc. is now a proud affiliate of Bankcard Life, a premier community that provides industry-leading training and resources for payment professionals. Click here for more information.
Notice to readers: These are archived articles. Contact names or information may be out of date. We regret any inconvenience.
Prev
Next