The Green Sheet Online Edition
April 25, 2022 • Issue 22:04:02
MCA, a win-win for retailers and resellers
By Elie Y. Katz
National Retail Solutions (NRS)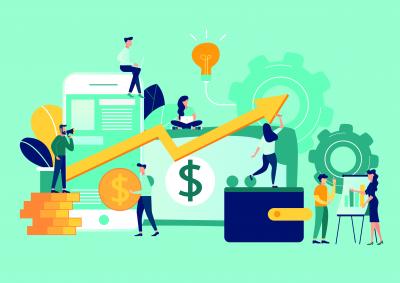 Sometimes a rainy day fund isn't enough money for merchants who need cash quickly to cover emergencies in the store. When the freezer breaks down with thousands of dollars of inventory in it, for example, or employees must be paid right away to prevent them from quitting, being able to obtain cash funding quickly is critical.
A retailer may turn to a traditional bank for a loan; however, this may not be the best course of action. If one of your merchant clients is in this position, ask them to consider applying for a cash advance, which will allow them to avoid the lengthy application process, burdens of high-interest rates and fees, and restrictive policies that typically come with traditional bank loans. Cash advances offer even more benefits than those I just mentioned—for retailers and resellers. This article offers a primer for individuals new to the payments business, and a refresher for experienced professionals who haven't focused on their cash advance offerings lately.
A cash advance is easier to obtain than a bank loan
Cash advances are significantly easier to apply for than bank loans and, if approved, put money in a merchant's bank account in an expedient fashion. Applying for a conventional bank loan is a job in itself. The application process can be complicated, long and difficult.
For instance, the process includes asking for various documents that may not be immediately accessible, which delays the application process. Bank loan agreements can also include fine print, hidden fees and excessive interest rates. On the other hand, cash advance applications can be completed in 10 minutes. The paperwork is clear and to the point, making it simple to grasp the application's requirements. Bad credit? No problem Cash advances have another advantage over bank loans in that no collateral is required. If a merchant falls behind on repayment, a cash advance company won't be repossessing their car or taking an interest in their store. Instead, their provider will help them out by making a payment plan.
Also, while banks look poorly upon lousy credit, a retailer's bad credit score does not preclude obtaining cash advance funding. That is because cash advance providers look at other factors, such as a merchant's credit card receipts over a given period, to make funding decisions.
Cash advance funding is fast
After a merchant embarks upon the quick and easy cash advance application process, they'll find they don't have to wait long for their money. Once a merchant is approved, they'll see funding within 24 to 48 hours in their bank account. Standard bank loans can take more than a week to process the application alone. Speed in obtaining funds is vital for business owners when they need funding immediately to keep their business running smoothly.
You can obtain more than one advance
If a merchant's initial cash advance doesn't cover all their financing needs, they can apply to obtain another one. Conversely, a bank loan is often a one-time deal, and proprietors may be lucky to even have the opportunity to apply for a second bank loan after a period of time has passed.
No restrictions and no limits
A cash advance can also be used for whatever a business owner wants; it's not limited to one particular use. With a bank loan, funds are typically designated for a specific use, for instance, upgrading equipment or renovating the store. With a cash advance, a retailer truly can utilize the funds as they see fit.
For example, a portion of cash advance funds could be used for purchasing a new POS system, payroll and repairs, and the rest could be set aside, at the retailer's discretion, to increase their rainy day fund or used for another purpose. There are no restrictions upon what a business owner can do with their capital.
Cash advance is ideal for resellers
I want to highlight again that unlike bank loans, which cannot be repeatedly requested, a business can request multiple cash advances. This means more commission opportunities for resellers. The compensation for a cash advance is often percentage based, and can translate to a handsome sum for distributors—now, multiply this by a few funding events and see how lucrative reselling cash advances can be.
Since businesses can use their cash advances on any items they choose, this also presents an ideal chance for resellers to upsell useful products and services they or their referral partners might offer, because those offerings can be purchased with the capital. Business funding gives retailers a lifeline to build, maintain and expand their businesses. Resellers can earn significant commissions by offering this add-on service to their offerings menu. For both business owners and resellers, it's clear that cash advances are an exciting opportunity to build success and take their businesses to the next level.

Elie Y. Katz is founder, president and CEO at National Retail Solutions (NRS), https://nrsplus.com. Contact him by phone at 201-715-5179 or by email at ekatz@nrsplus.com.
The Green Sheet Inc. is now a proud affiliate of Bankcard Life, a premier community that provides industry-leading training and resources for payment professionals. Click here for more information.
Notice to readers: These are archived articles. Contact names or information may be out of date. We regret any inconvenience.
Prev
Next