The Green Sheet Online Edition
April 25, 2022 • Issue 22:04:02
The very point of sale: Commerce waters run deep
By Dale S. Laszig
DSL Direct LLC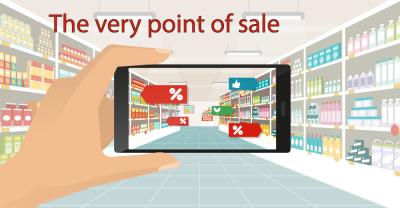 The 2022 Northeast Acquirers Association conference brought memories of other times and other shows. For many, it was our first live conference since the onset of COVID in 2020. With April showers streaming down the hotel's skylights, I reflected on how our selling styles have changed. In early days, merchant level salespeople (MLSs) marketed solutions they didn't use themselves. Over time, commerce became less product-centric and more of an open marketplace where consumers, merchants and vendors connect, interact and engage.
As an industry, we've always been concerned with the movement of transactions, and today we can view those transactions from our personal devices, apps and websites, where we check in, check out and accept payments. As gig workers, freelancers and micro merchants, we have become our former prospects. As an industry, there is no more them, only one diverse, inclusive and multidimensional us.
Water truce
Like the waterhole gatherings in Rudyard Kipling's The Second Jungle Book, published in 1894, payments industry tradeshows are peaceful assemblies where competitors put aside differences and share information. While deals are inked and alliances are forged in meeting rooms, dinners and hospitality suites, there is also tacit agreement that the payments ecosystem is interdependent and relies on its stakeholders for nourishment, education and knowledge as well as revenue. You could say our tradeshows serve as a Water Truce, by invoking a no-kill mandate on all animals that must drink from a common source when water supplies run low.
"By the Law of the Jungle it is death to kill at the drinking-places when once the Water Truce has been declared," Kipling wrote. "The reason for this is that drinking comes before eating. Everyone in the Jungle can scramble along somehow when only game is scarce; but water is water, and when there is but one source of supply, all hunting stops while the Jungle People go there for their needs." Kipling also acknowledged that wild animals fiercely compete during normal, non-drought times. When the Water Truce is not in play, he noted, animals move stealthily in the shadows, looking over their shoulders when eating, drinking and hunting until they return, well-fed and wet-muzzled, to their herds.
Collective wisdom
An NEAA panel moderated by Peggy Olson, president and CEO of Strategic Marketing, explored opportunities in merchant acquiring with panelists Lazaros Kalemis, CEO at Simpay; Mike DePinto, director, partner relations for Talus Pay; and John Buchanan, senior vice president, sales, at Agile Financial Systems. When asked how selling styles have changed in recent years, panelists agreed MLSs have become less product centric and more vertically focused, citing the following examples:
Bundle technology, cash discounting: Kalemis pointed out that tiered pricing structures, popular 20 years ago, mostly deferred payments acceptance costs onto cardholders. Today's MLSs need a more bundled approach to get airtime with merchants, one that bundles cash discounting and technology, he stated.

Value-driven: DePinto emphasized that today's merchants are informed and technically savvy; their needs are more value driven than price driven in today's marketplace.

Multichannel: Buchanan noted that omnichannel is more than just a buzzword; merchants need this capability to compete and facilitate an uninterrupted customer experience across physical, virtual and mobile channels.
Same deal, different dashboard
Kalemis additionally noted that merchants need to aggregate data from multiple providers into a single-access view on an easily accessible dashboard. "We may be ISOs, ISVs, agents or processors, but we are all business owners," he said. "ISOs and agents need to partner with business owners and help them access data to understand customer needs."
Indeed, the dashboard brings us all together in much the same way as the last remaining pool in Kipling's Wainganga River attracted diverse, competing herds. Data-driven technologies have made abundant insights and knowledge available to the entire commerce value chain.
"MLSs use a dashboard to track merchant account onboarding, processing and activity," Kalemis said. "They can speak from experience when presenting the merchant dashboard, because in both cases, it's a tool that helps business owners better understand their customers."

Dale S. Laszig, senior staff writer at The Green Sheet and managing director at DSL Direct LLC, is a payments industry journalist and content strategist. Connect via email dale@dsldirectllc.com, LinkedIn www.linkedin.com/in/dalelaszig/ and Twitter @DSLdirect.
The Green Sheet Inc. is now a proud affiliate of Bankcard Life, a premier community that provides industry-leading training and resources for payment professionals. Click here for more information.
Notice to readers: These are archived articles. Contact names or information may be out of date. We regret any inconvenience.
Prev
Next