The Green Sheet Online Edition
April 25, 2022 • Issue 22:04:02
Industry Update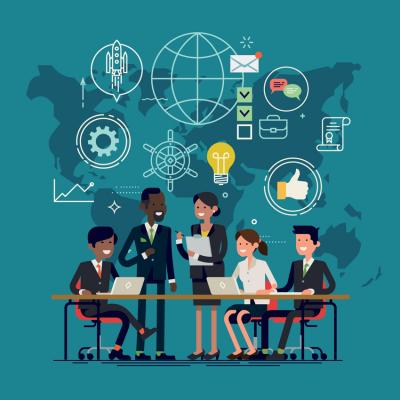 ANNOUNCEMENTS
Fortinet offers employee security awareness, training
Fortinet, a provider of integrated cybersecurity solutions, now offers its Security Awareness and Training service to help companies advance employees' cybersecurity skill sets and knowledge. Fortinet noted that in a recent survey, 73 percent of organizations had at least one intrusion or breach that can be partially attributed to a gap in cybersecurity skills. Fortinet's new service benefits companies seeking to reduce threats by providing curriculum from award-winning Fortinet Training Institute, alignment to NIST 800-50 and NIST 800-16 guidelines, intelligence-driven training and more, Fortinet stated.
MetaBank invests in Advantage Payment Services
Advantage Payment Services, which provides financial data management for fintech payments organizations, received a strategic investment from MetaBank, which said it sees this as an investment "in the development of the next-generation of APS solutions that will up-level the industry standard for regulatory compliant dispute case management." Beyond providing dispute services, APS also offers solutions for detection, prevention and management of fraud; secure, cloud-based document management; identification and address verification services; and analytic reporting tools.
NPS launches Worldwide Digital Payments
Commerce enablement provider Nationwide Payments Systems launched Worldwide Digital Payments, a processing platform designed to power secure, compliant payments to help businesses involved in cryptocurrency and related businesses accept credit cards and not limit their sales to using cryptocurrency tokens. Allen Kopelman, CEO and co-founder at NPS, stated these businesses need access to credit card processing, and Worldwide Digital Payments empowers digital marketplace and e-commerce merchants with a global processing engine, all-in-one gateway and single sign-in to one comprehensive merchant account.
Sysnet Global Solutions rebrands to VikingCloud
Sysnet Global Solutions, a provider of cyber security and compliance solutions, rebranded to VikingCloud to unify the businesses Sysnet acquired over the last 18 months. VikingCloud and Control Scan were both acquired in December 2020. VikingCloud delivers asset, event and compliance management through its cloud compliance management platform; ControlScan provides managed security services specializing in compliance detection and response. In 2021, Sysnet acquired SecureTrust, which is focused on PCI compliance, risk management, and regulatory compliance. All entities will now all operate under the VikingCloud name, with businesses and partners benefitting from combined offerings delivered under two divisions, Partner Solutions and Business Solutions, VikingCloud stated.
Utimaco, Nokia partner to secure 5G
Finnish telecom Nokia and Utimaco, a provider of IT security solutions, agreed to expand their partnership to jointly develop 5G security solutions for Core mobile networks. The security solution to be offered by Nokia and Utimaco will allow networks of any size to integrate high-level user authentication and key agreement protocols from 2G to 5G connections, while supporting quantum-safe algorithms to protect against next-generation cyberattacks, the partners stated, adding that the solution can also be customized to meet the specific requirements of communication service providers.
Wnet celebrates 15 years of empowering women
Women's Network in Electronic Transactions (Wnet), a nonprofit organization serving professional women in the payments and fintech industries, closed out 2021, its 15th anniversary year, with a record number of members, sponsors and programming. Its 2021 annual report, a four-page infographic, highlights the organization's commitment to creating a stronger, more diverse industry by empowering and investing in women. More than 4,200 members from more than 175 industry companies now support Wnet's mission—an incredible growth from the less than 100 women who began the organization under the leadership of its founders: Diane Faro, Linda Perry and Holli Targan, Wnet stated.
RESEARCH
Survey finds 51 percent of SMBs have no cybersecurity
Digital.com, which reviews small business tools, products and services, published findings from a survey of 1,250 SMB owners that examined their cybersecurity concerns. According to the study, 51 percent of SMBs do not have protection against cyber-attacks, 21 percent of respondents said they are in the process of developing cybersecurity measures, and 30 percent have no measures in place. Additionally, 45 percent of businesses with an in-person workforce do not practice cyber safety; in comparison, 27 percent of online-only businesses, and 21 percent of businesses with a hybrid work model have no internet security processes. Fifty-nine percent of business owners who fail to utilize safety methods said they are too small to be targeted for cybercrime.
Fraud up 794 percent globally, Feedzai finds
Feedzai, a platform for financial risk management, released its quarterly report, The RiskOps Age, based on an analysis of over 18 billion global banking transactions throughout 2021. The report identifies trends in consumer spending and fraud attacks and compares transactional intelligence from 2021 with the previous three years to provide insights from the pre-pandemic era versus the first and second years of the pandemic. One primary conclusion is that while online transactions grew 65 percent, online fraud attack rates grew by 233 percent. "The shift from in-person transactions to online transactions, along with the plethora of devices and accounts each person has, creates vast amounts of data points," said Jaime Ferreira, vice president of global data science at Feedzai. "From a fraudster's point of view, this is the best-case scenario."
FIs, insurance firms go digital with low-code
Mendix, a Siemens business, released results of its financial services and insurance global market survey, stating the research revealed how companies in these industries are using low-code to drive digitization, improve experiences and modernize legacy systems. While the responses of those working for banks and other financial services companies were consistent, the answers from insurance company representatives differed slightly, Mendix noted, adding that among banks and other financial services companies, the biggest perceived low-code benefit is cost savings; in the insurance industry, business agility is the top priority.
PARTNERSHIPS
Factor4, Stretch Zone form gift card partnership
Factor4 LLC, a provider of gift card and loyalty solutions, partnered with Stretch Zone, a practitioner-assisted stretching model and creator of the Stretch Zone Method. Gift cards will be available in all 200+ Stretch Zone locations, as well as on the company's website. The United States Gift Card and Incentive Card Market Intelligence and Future Growth Dynamics - Q1 2022 Update Report, published by ReportsandMarkets, stated that consumers' growing preference for omnichannel gift cards is leading to more strategic partnerships in the gift card space. Researchers recognized Factor4 for offering a complete omnichannel gift card solution.
Maverick Payments, Authvia form strategic partnership
Authvia is now integrated into the Maverick Payments gateway, enabling all Maverick's merchants to use Authvia's conversational commerce tools for credit card and ACH processing, Maverick stated, adding that TXT2PAY, a patented, pay-by-text solution allows merchants to get paid faster while reducing PCI scope. According to a recent study, 95 percent of all text messages are opened and responded to within three minutes. With Authvia, Maverick noted, merchants can quickly, easily and securely request and receive payments over text, providing their consumers a simple, convenient payment experience from their own mobile devices.
PayPal Checkout, Ratepay tackle invoicing
Ratepay, part of the European PayTech Nexi Group, is now the exclusive payment by invoice partner for PayPal Checkout in Germany. German online merchants who use PayPal Checkout will be able to offer their customers white-label payment by invoice from Ratepay in the future. This can be offered by any German merchant who works with PayPal and has been checked accordingly, the partners stated, adding that Ratepay takes over the complete processing with the buyer in the background, as well as the default risk. This is made possible by Ratepay's new Payment API 2.0.
ACQUISITIONS
Payroc acquires Iroquois Merchant Services
Payroc WorldAccess LLC, a merchant acquirer, processor and payment integrator, acquired Iroquois Merchant Services, a provider of electronic payment processing services for businesses, local governments, nonprofits and more. Through strategic partners, banks, associations and technology platforms, Iroquois implements customized payment processing solutions and creates efficiencies in acceptance, reconciliation and reporting, Payroc stated. Payroc is backed by private equity firm Parthenon Capital, which assisted in this acquisition.
RBR, Aite-Novarica intend to merge
Strategic research company RBR and advisory firm Aite-Novarica Group disclosed their plans to merge. RBR said its global market research offerings are relied upon by leading payment networks and financial and retail technology suppliers worldwide, and joining with Aite-Novarica further solidifies its position as the preeminent insights and advisory firm focused on financial services. RBR added that its location and formidable reputation around the globe will immediately expand Aite-Novarica Group's international presence.
Both organizations will continue to operate as independent brands, pending a branding review, and offer their entire suite of reports, subscriptions, data services, bespoke research and consulting, and conferences.
APPOINTMENTS
Aliaswire selects Brian Bartlett
Brian Bartlett is the new CFO at Aliaswire, a provider of bill payment and credit solutions for businesses and banks. In his role, Bartlett will be responsible for financial operations, planning and reporting; human resource management; and helping to shape overall strategy and direction. Bartlett's experience spans 20 years as an entrepreneurial-minded finance leader, working with startup and growth-stage companies in such areas as raising capital, M&A and business development. Most recently, Bartlett was chief financial and accounting officer at AZTherapies. Directly prior, he was a partner at The DMF Group. He also served in executive roles at SaaS companies MembersFirst and GetConnected, as well as at Houghton Mifflin and edocs, an innovator in the online self-service space.
LeAnn Cotten joins Vergent
Fintech lending platform Vergent hired LeAnn Cotten as its new vice president of sales and vendor management, stating that Cotten is a veteran of the consumer lending industry with more than 20 years of experience in operations. Before joining Vergent, Cotten served in various capacities both in the field and in the corporate office for TMX Finance, a company that provides consumer credit products. Most recently she was TMX's regional vice president of operations. In that role, she provided sales and career leadership for over 150 employees and was responsible for the hiring, coaching and business development for one of the company's largest regions.
Kurt Hemecker signs on with Mina
Mina Foundation recruited as its chief operating officer Kurt Hemecker, former chief of staff and head of internal business operations and HR at Diem Networks (formerly Libra). While there, he played a key role in building the organization's charter before orchestrating efforts to start the company's first business development team, working with members that spanned enterprise, blockchain native, social impact, payments and venture capital organizations. Previously, he was a senior director at PayPal responsible for significant global initiatives with mobile network carriers, Mina stated.
FCTI taps Peter Kulik
ATM solutions provider FCTI Inc. welcomed Peter Kulik as its vice president of technology. He will oversee the hardware and software driving the FCTI's products and services. Kulik, who has more than 35 years of experience in ATM and financial technology, began his career with NCR Corp. where he worked on international and domestic financial, ATM, and retail systems, and eventually on partner technical programs. Kulik later worked with consultancy KLCI Research Group, Fifth Third Bank, and Vantiv in roles spanning debit networks, telecom, payment products and mobile financial services. Kulik joined FCTI from Citibank, where he served as the director of engineering, ATM Technology. He is also chair of the ATM Industry Association's executive board.

The Green Sheet Inc. is now a proud affiliate of Bankcard Life, a premier community that provides industry-leading training and resources for payment professionals. Click here for more information.
Notice to readers: These are archived articles. Contact names or information may be out of date. We regret any inconvenience.
Prev
Next