The Green Sheet Online Edition
April 25, 2022 • Issue 22:04:02
News Briefs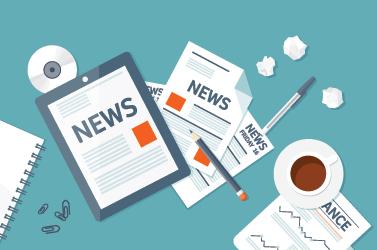 Recent efforts to promote environmentally friendly practices suggest sustainability is top of mind for European fintechs. Munich-based Giesecke+Devrient disclosed it is helping fintechs attract eco-conscious customers. And London-based firms Allstar and Zap-Map revealed plans to streamline payments at UK charging stations.
Dr. Carsten Wengel, head of global sales and distribution in the card and digital payment business at G+D, observed that sustainable lifestyles and business practices are on trend. "We are the best partner for fintechs in providing not only eco-innovative payment cards, but a network of eco-conscious partners that bring extra value to their offerings," he said. Alex Earl, commercial director at Zap-Map, said his company's mission is to make charging simple by enabling EV drivers to "search for charge points, plan longer electric journeys, pay on multiple networks, and share updates with other EV drivers—all in one app."
Future financial services will be inclusive, agile and digitized, according to separate reports by Nexi Group and LexisNexis Risk Solutions. Researchers from both companies expect merchants to increasingly leverage advanced processing technologies to deliver secure, seamless in-store, in-app and online commerce. 2022 Payments Outlook, published by Nexi Group subsidiary Nets, found consumers are using mobile devices as hubs to navigate the shopping journey and make informed decisions at points of interaction based on real-time data.
The report examines commerce through multiple lenses of consumers, technology, markets and regulatory landscapes, and cites the following five trends: I, the consumer, Pay as I please, Beyond the POS, Data the enabler, and Platforms for success.
Consumers are amping up gift card purchases as issuers expand promotions and supply chain issues continue to thwart gifting of physical items. "It's hard to believe that after 27 years the trajectory for gift cards continues to grow," said Tom Niedbalski, vice president for gift card solutions at Fiserv. "Evolving use cases and the convenience factor continue to drive adoption." Fiserv, which routinely gauges consumer attitudes toward gift cards, reported that its latest poll found eight in 10 consumers plan to purchase gift cards this year. Fifty-eight percent said they expected to purchase more gift cards than in years past because of inventory shortages.
Consumers are slightly more inclined to purchase physical gift cards than digital gift cards, while those receiving gift cards are more inclined to store the cards in their digital wallets. Nineteen percent of respondents said they plan to purchase more physical gift cards in 2022 than previously. Asked why they prefer plastic to digital, 65 percent of those polled said they felt physical cards are less prone to fraud; sixteen percent said they plan to purchase more digital gift cards. On the receiving side, 53 percent of consumers polled said they planned to store gift cards on their mobile devices.
The Electronic Transaction Association unveiled this year's Forty Under 40 honorees, congratulating the 2022 class of leaders who have made a measurable impact on the payments technology ecosystem. The ETA characterized this year's honorees as trailblazers who are modeling the way to the future of payments. ETA CEO Jodie Kelley said the ETA selected individuals from all parts of the payments industry, including emerging segments.
"The ETA Forty Under 40 represents the ways in which innovation is reshaping the payments industry," she said. "The convergence of traditional payments companies and newer entrants has powered new ideas. This distinguished class represents the next generation of payments technology, quickly changing and moving the industry forward." The association solicited nominations from across the payments industry; qualified individuals were judged for their professional character and for their personal impact on the industry.

This article contains excerpts from news stories recently posted under Breaking Industry News on our homepage. For links to these and other full news stories, please visit www.greensheet.com/breakingnews.php.
The Green Sheet Inc. is now a proud affiliate of Bankcard Life, a premier community that provides industry-leading training and resources for payment professionals. Click here for more information.
Notice to readers: These are archived articles. Contact names or information may be out of date. We regret any inconvenience.
Prev
Next