The Green Sheet Online Edition
January 10, 2022 • Issue 22:01:01
Four alternative lending trends to watch in 2022 - and beyond
By Chad Otar
Lending Valley Inc.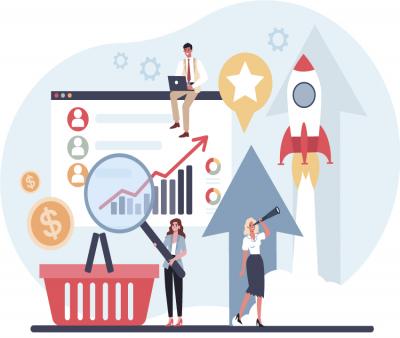 The alternative lending industry is growing by leaps and bounds. The Great Recession from late 2007 through 2009 accelerated expansion of the alternative lending industry. For the first time, millions of people looked outside of mainstream lending opportunities to obtain the financing they needed. That trend has increased over the last 10+ years. At the same time, the solutions provided by the alternative lending world have become more diversified as well. Alternative lenders are seeking more solutions to offer their customers, innovating and iterating new options and paving the way for brand-new services.
This article highlights four alternative lending trends to look for in 2022—and beyond. They have the potential to transform the trajectory of the alternative lending world—and alternative financing general—for the foreseeable future.
1. The era of online-only banking is emerging
Digital banking is radically reshaping the fabric of the financial world, and it's moving at a pace that even banking insiders never anticipated. The movement toward digital-only banking has accelerated so much that Mike Mayo, a Wells Fargo securities analyst, told American Banker in June 2021 that "we're seeing the greatest acceleration of digital banking in history." The pace of adaptation over just a couple of months now equals the growth the digital banking industry used to see over a span of years. More people are leaving traditional banks, choosing digital operations for all of their banking—and lending—needs. It might not be long before the majority of banking is done 100 percent digitally.
2. Blockchain is poised to change (almost) everything
Blockchain may be taking longer than anticipated to take off, but the slow and steady approach banks and lenders have been incorporating this technology is accelerating. And 2022 is poised to be a breakout year for this revolutionary technology in a number of ways. Crypto-based lending is one way the alternative lending world will be transformed by blockchain tech. The security, anonymity and effortless (not to mention almost instant) nature of blockchain support currencies will re-mold alternative lending.
3. Mobile payments are coming into their own
Mobile payment (and the contactless payment solutions they enable) are another trend to watch in 2022. Mobile wallet companies like PayPal, Apple Pay, Google Pay, and Samsung Pay (not to mention Cash App, Venmo, Zelle, etc.) have begun tinkering with extending lines of credit to their customers. Most of these lines of credit are comparatively low when compared to the traditional lending offerings, but that could change quickly. These companies are gaining popularity, responsible for moving more money than ever, and are cementing their position in the new economy.
Gen Z is leaning heavily into mobile payment and mobile wallet services. Imagine how popular new banking and financing options from these payment solutions will be—especially for a generation that might lack experience with traditional banks and lenders. As more companies adopt mobile wallet tech, we could see a huge, game-changing shift in 2022.
4. Businesses will lean more on non-traditional lending
According to the SME Finance Forum, in 2021 there's a gap of $5 trillion between the money traditional lenders are prepared to lend and the money small business owners are hoping to cash in on. A $5 trillion gap. This incredible demand may propel non-traditional and alternative lenders to jump headfirst into the business lending game. Merchant cash advances, business lines of credit, invoice factoring, and crowdfunding or peer-to-peer lending solutions will all rush to fill that gap as best they can.
If small businesses can get the money they seek from alternative lenders, and the process is easier and more reliable than those of traditional financial institutions, it could transform the landscape of business lending in 2022 and beyond dramatically.
Note: I referred to the following in researching this article:

Chad Otar is CEO of Lending Valley Inc. For information about the company, please visit www.lendingvalley.com. To reach Chad, send an email to chad@lendingvalley.com. 
The Green Sheet Inc. is now a proud affiliate of Bankcard Life, a premier community that provides industry-leading training and resources for payment professionals. Click here for more information.
Notice to readers: These are archived articles. Contact names or information may be out of date. We regret any inconvenience.
Prev
Next