The Green Sheet Online Edition
January 10, 2022 • Issue 22:01:01
Inspiration
You are exactly what merchants need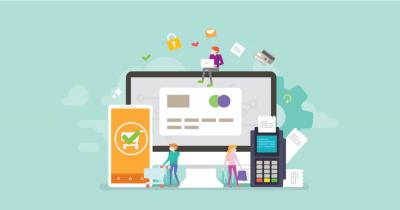 Given the ongoing adapting small and midsize business owners have to do in light of the ongoing and unpredictable pandemic, ISOs and merchant level salespeople are ideally situated to help them not only with with full-featured payments and related business services you bring to the table, but also with the hands-on experience you have and the knowledge you've gained while navigating the fast-paged payments world. Your ability to reassess and regroup on a dime is invaluable to business owners who haven't had to move so quickly in the past.
Take, for example, your technological prowess. To survive in payments today, you must be comfortable with technology. You must know your own offerings inside out, as well as those of your key competitors. And you must stay abreast of new developments, many of them game changers, as well as innovate yourself or partner with developers on the cutting edge so you can jump on new opportunities before your business becomes disrupted.
Experts to rely on
As we transition to a new year, SMB owners can rely on you to help them employ technology to address evolving challenges. Staffing shortages mean SMB owners need to identify and deploy technologies that can automate some functions previously done manually. As expert consultants, you can explain how your technology can provide a seamless digital ordering system that allows patrons to place their own orders at table, online or via mobile app. Or you might demonstrate how your technology simplifies inventory tracking during a time of supply chain disruptions, reducing the time required to identify the most compelling items to stock and where to find them.
Employee retention and hiring are expected to be huge issues for SMBs in 2022, as well. You have tools and knowledge to help with that, including full-featured CRM systems to make customer service reps' lives easier; expertise in managing entrepreneurial individuals who value flexible working arrangements; working knowledge of artificial intelligence and machine learning that can improve processes; and the ability to engage and empower employees who demand to be heard and appreciated.
In the same boat
In addition, since you face many of the same challenges as your merchants, you can share your own experiences in finding and implementing solutions. You can, for example, share tips on social media marketing, which continues to grow in importance and works in tandem with other marketing efforts to boost awareness and profits. Related to this is the growing importance of customer reviews, which can be difficult to obtain. If you can help merchants crack this nut, you will get a boost in their eyes.
Having a future focus will also be essential to SMBs in the coming year. If you are not a millennial yourself or haven't brought members of this generation onto your team, it's past time to do so. And watch out for upcoming Gen Z, the largest generation. They will soon be essential workers and consumers. These are digital natives; they are mobile-centric. Both of these generations value engagement, quick resolution of problems and personalized experiences tailored to their tastes. Right now is the time to get on board and help merchants do the same.

The Green Sheet Inc. is now a proud affiliate of Bankcard Life, a premier community that provides industry-leading training and resources for payment professionals. Click here for more information.
Notice to readers: These are archived articles. Contact names or information may be out of date. We regret any inconvenience.
Prev
Next