The Green Sheet Online Edition
November 07, 2021 • Issue 21:11:01
Inspiration
Don't be a sleepyhead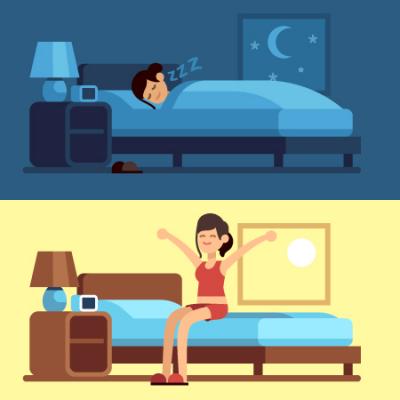 Everyone experiences an occasional sleepless night or a stretch of restless sleep during a difficult period. If insomnia becomes a recurring issue, however, the impacts can cause serious harm personally and professionally. For merchant level salespeople (MLSs) the downside can be huge.
This is because MLSs depend on qualities that become dampened by lack of sleep. For example, enthusiasm, optimism, receptiveness, concentration and productivity, not to mention overall health.
Enthusiasm and productivity
"Enthusiasm sells—get enough sleep and look on the bright side of life," wrote Cathrine Davis in "8 habits of highly effective salespeople," posted on SuperOffice.com. If a sales rep doesn't demonstrate enthusiasm when discussing how their products and services fit a customer's needs, it's "unlikely the customer will be persuaded to invest, no matter how well the solution matched his requirements," Davis wrote, adding that researchers have found what we all know intuitively: "If you are tired, you are more likely to be grumpy and see problems rather than opportunities."
Sleep is essential to mental well-being. "It affects the functioning of the brain, such as performance, cognition, productivity and concentration," stated John Miller in an Aug. 6, 2021, Newswire Club post. "Studies have shown that if you have not slept well the night before, your concentration decreases, and it also takes a toll on your overall productivity throughout the day.
Miller also pointed out that sleep makes you feel rested and more efficient. "Hence, you make fewer mistakes and get more productive when you sleep well," he wrote. "Good sleep is also linked with maximizing problem-solving skills and enhancing memory."
Balance and clarity
Lack of sleep also amplifies anxiety, stress and disordered thinking, which are anathema to a successful sales career. In "Why sales reps talk too much" SellingPower's Gerhard Gschwandtner stated that anxious people "use an avalanche of words to avoid dealing with potential conflict (such as a prospect saying no). Instead of balancing talking with listening, they believe that their wall of words will protect them from what they imagine as a threat. They often refuse to give up control of the conversation, adding a trail of words that echo the ones they've already expressed."
Stress can have the same effect as anxiety, causing people to ramble in conversations due lack of concentration. "Our brain responds to mental fatigue by producing more words and less meaning," Gschwandtner wrote. "The cure: Get enough sleep, eat healthful foods, and exercise regularly."
The bottom line
Lack of clarity caused by exhaustion, anxiety and stress inhibits a salesperson's ability to get to the heart of an issue and identify a prospect's true pain points. This negatively impacts a hopeful salesperson's ability to close deals.
So, take steps to improve the quality of your sleep; don't be among those who tout their ability to get by on a few hours' sleep each night. The former will allow the problem to worsen over time; the latter is unsustainable.
Guides on how to get a better night's sleep are widely available. Read several and create your own plan. And if improved habits don't help, seek professional help. Your career depends on it.

The Green Sheet Inc. is now a proud affiliate of Bankcard Life, a premier community that provides industry-leading training and resources for payment professionals. Click here for more information.
Notice to readers: These are archived articles. Contact names or information may be out of date. We regret any inconvenience.
Prev
Next