The Green Sheet Online Edition
November 07, 2021 • Issue 21:11:01
Industry Update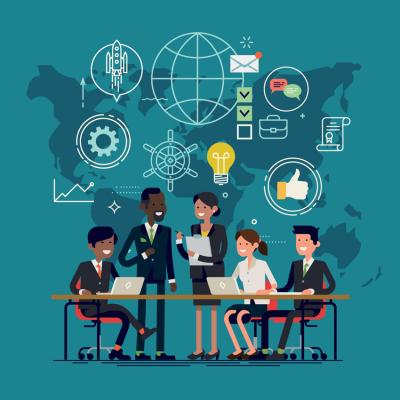 ANNOUNCEMENTS
ETA affirms importance of data protection
In the wake of the Consumer Financial Protection Bureau's orders that tech giants operating payments systems in the United States turn over information on their business practices, the Electronic Transactions Association stated that the association and its members are deeply committed to protecting consumer data and digital transactions. "One of the hallmarks of the digital transactions industry is protection of consumer data," said ETA CEO Jodie Kelley. "From encryption to tokenization, we devote enormous resources to keeping digital transactions secure. ... We look forward to working with Director [Rohit] Chopra and the CFPB on this important effort."
FIDO Alliance debuts new certification program
FIDO Alliance added the FIDO Certified Professional Program to its range of certification programs. Designed to formally recognize the knowledge of online security and authentication professionals, the program aims to grow the number of experts available to support businesses implementing stronger FIDO authentication solutions. The new program assesses and validates an individual's skills and expertise in relation to the FIDO standards and architecture, as well as the identity and authentication space. It complements the organization's functional, security and Biometric Component Certification programs which, FIDO said, promote trust and ensure products and services are high quality and interoperate seamlessly together.
Fortis Payment rebrands as Fortis
Fortis Payment Systems, LLC, a payment and commerce technology resource for software providers, developers, marketplaces and businesses, reported that it refreshed its brand look and feel to better reflect the new technology stack, solutions and value proposition it offers to partners and developers. Now doing business as Fortis, the company's mission is to deliver a holistic payments experience, guiding businesses to reach uncharted growth and scale.
Paysafe relaunches U.S. partnership programs
Specialized payments platform Paysafe said it relaunched its U.S. partnership programs, which provide agents, ISOs, independent software vendors and financial institutions with an array of tailored solutions to drive continuous growth. Through the relaunch, ISOs and agents can enroll in wholesale and retail programs that provide access to a wide range of processors, sponsor banks and value-added services, the company noted, adding that its partnership programs for financial institutions will complement existing banking services and strengthen merchant relationships through simplified payment acceptance solutions.
RESEARCH
Chargebacks, fraud impact travel industry
Chargebacks911 published a new report, Fraud and Chargebacks in Travel, in conjunction with the travel research firm Airline Information. The report, which surveyed more than 100 respondents across the airline, hotel and travel-related sectors, offers merchants a thought-provoking look at the substantial scale of the challenge that chargebacks present to the industry and proposes solutions for mitigating chargeback threats and payment fraud events, Chargebacks911 stated. How bookings are made determine the levels of chargebacks, according to the new study. Half of those surveyed said chargebacks are more common when bookings are made direct, compared with third-parties or travel agents.
FiVerity reports on synthetic ID fraud
FiVerity, a provider of cyber fraud defense, released its 2021 Synthetic Identity Fraud (SIF) Report. The study delves into the formulation of synthetic identities, the construction of such profiles, how they avoid detection and more. SIF profiles are fake personas that feature a mix of identity elements stolen from real people including names, Social Security numbers and addresses, FiVerity stated, adding that while each SIF profile is unique, they share a common trait: they succeed regularly. Researchers noted that the industry has struggled to determine the scope of SIF largely due to challenges in collecting reliable data about a crime that operates under the radar. FiVerity was able to estimate that SIF losses grew to $20 billion in 2020 by using its Cyber Fraud Networt, which tracks confirmed SIF profiles throughout the financial services industry.
JRNI finds healthy, early holiday spend
Today, JRNI, an experiential relationship management platform for scheduling and managing personalized experiences, revealed results from its holiday survey research, conducted by independent research firm Censuswide. The survey pulled insights from 1,000 U.S. and 1,000 U.K. consumers. The U.S. data revealed that 68 percent of respondents plan to spend the same as last year or increase their budget for the holiday season, and 59 percent plan to spend up to 20 percent more than last year. Also, due to reports of supply shortages and fears of another lockdown, 62 percent reported planning to do much of their shopping early, while 7 percent indicated they were already done with their shopping.
Local payments key to cross-border commerce
PPRO, a provider of local payments infrastructure, released the 2021 edition of its Payment Almanac. "As the global ecommerce landscape grows to be worth an expected $US 6.9 trillion by 2025, consumers expect to make purchases with their preferred payment method," PPRO wrote. "Yet many firms still lack the knowledge, licensing and technology to conduct local transactions." To help overcome this challenge, PPRO stated, this new edition provides comprehensive research on local payment methods, consumer behavior, ecommerce data, trends and projected market growth for more than 150 countries worldwide.
PARTNERSHIPS
Blackhawk, Zip partner to drive BNPL
Branded payments provider Blackhawk Network and buy now, pay later (BNPL) innovator Zip Co Ltd. (formerly known as Quadpay) established a partnership to offer new ways to purchase gift cards in time for the holiday season. The partnership will integrate Blackhawk's branded payments network to more than 5 million Zip app users, allowing them to purchase gift cards within the Zip platform, Blackhawk stated, adding that Zip's Pay in 4 product will be available as a payment method to purchase gift cards at GiftCards.com, GiftCardMall.com, and through Blackhawk's first-party platform which currently services over 500 leading merchants.
NSP, Flow Networks expand real-time connections
Flow Networks partnered with Next Stage Partners to further develop and expand consumer payment solutions for customers worldwide. Flow Networks, creator of the Flow Platform, stated it brings customers closer to the merchants and brands they love by providing a real-time connection triggered at the moment of payment and customized by the issuer or merchant partner. The platform also simultaneously delivers a secure and private digital receipt back to the originating financial institution. NSP's team of financial services industry experts serve as connective tissue between fintech startups and financial institutions.
ParkMobile, Portland State University team up
ParkMobile, a provider of smart parking and mobility solutions, launched its service at Portland State University. Students, faculty and visitors will be able to use the ParkMobile app to quickly pay for parking at over 3,000 spaces in the off-street campus parking lots, and University leaders encourage the community to pay by the app instead of at the meter or pay station to prevent the spread of COVID-19, ParkMobile stated. To pay with the app, a user enters the zone number posted on stickers and signs around the lot, selects the amount of time needed, and touches the Start Parking button to begin the session. The user can extend the parking session's time via mobile device without returning to the pay station.
Payfare, Wise bring global money transfer to gig workers
Payfare and global technology company Wise disclosed plans to bring fast, low-fee and secure international money transfer capabilities to Payfare's digital banking app in 2022. The partnership will bring together the leading instant payout and digital banking solution for contract workers, Payfare, with the low-cost leader for international money transfers in a digital payments experience tailored to the gig economy," the partners said. Beginning next year, the North American gig and contract workers Payfare supports will be able to send money abroad instantly via Wise's payments infrastructure, directly from Payfare digital banking apps, they added.
Savify adds two vendor partners
Savify, an aggregator of a collective set of proprietary discounts, added Zuma Office.com and Logitech to its extended family of vendors. Online office supply store Zuma Office.com prides itself on offering an alternative to big box office supply stores, giving back and doing business the right way. Logitech designs products and experiences that "have an everyday place in people's lives," Savify stated. Savify has endeavored to add value to the products and services offered by ISOs, acquirers and payment processors since 2009.
ACQUISITIONS
Cutter celebrates 300th portfolio purchase
Cutter reported that it closed its 300th residual buyout in its portfolio purchasing history, which spans 50 ISOs and processors. Cutter acquired its latest book of business from Eliante Consulting Services founder Ray Eliante. Eliante is a long-time agent of Nationwide Payments LLC, a wholly owned subsidiary of EVO Merchants Services LLC. About the purchase, Denise Shomo, president at Cutter, said, "Cutter always keeps the merchant with their current processor, but we will be taking over the excellent service and support of Ray and his team with Cutter's growing U.S.-based client relations team in Pennsylvania."
Fiserv to acquire BentoBox
Fiserv Inc., a provider of payments and financial services technology, agreed to acquire BentoBox, a digital marketing and commerce platform provider that delivers a frictionless diner experience dedicated to accelerating growth and helping restaurants seamlessly connect with their guests, Fiserv stated. This transaction expands Fiserv's Clover dining solutions and commerce and business management capabilities, which, the company noted, enable nearly 200,000 restaurants to deliver unique and differentiating diner experiences. The BentoBox platform includes website design, online ordering and marketing tools, Fiserv added.
Sysnet acquires Trustwave's SecureTrust
Sysnet Global Solutions, a provider of cyber security and compliance solutions, acquired SecureTrust, a division of Trustwave, to expand its cyber security solutions and accelerate its market expansion. SecureTrust, a provider of Payment Card Industry (PCI) compliance, provides innovation and processes for achieving and maintaining compliance and security, Sysnet noted, adding that SecureTrust has over 20 years of experience providing solutions to customers in more than 96 countries. This is the latest in a series of acquisitions over the last 12 months: Sysnet acquired ControlScan MCS and Viking Cloud in late 2020 and NuArx earlier this year.
APPOINTMENTS
Simpay selects Dan Glazer
Dan Glazer joined payment, payroll and POS provider Simpay as senior vice president of direct sales. In this role, he is responsible for expanding market share and margin growth across all product categories. Simpay founder and CEO Lazaros Kalemis said Glazer understands the complexities of building out a high performing direct sales channel and promoting a healthy, competitive sales culture where everyone thrives. His skill set "aligns perfectly with Simpay's core mission," Kalemis added.
David Jimenez joins Chargebacks911
Dispute technology firm Chargebacks911 said it appointed "fintech workhorse and strategic leader" David Jimenez as chief revenue officer. He will be responsible for expanding the company's footprint and go-to market strategy and will remain on the Supervisory Board of WeChat Pay EU and advocate for cross-border fintech expansion. Jimenez has more than 20 years' experience in payments and fintech, while most recently spearheading revenue growth for global payment processors and driving successful strategic exits. He has held leadership roles at industry giants like JP Morgan Chase and Ingenico.
Sound Payments expands petroleum team
Sound Payments welcomed two experts to its petroleum team by promoting Mike White to senior vice president of its petroleum channel and hiring Chad Ellis as Western region vice president of sales for the petroleum channel. White is an industry veteran who has already made an impact in a short time and is working to build a team to accommodate continued growth, the company stated. Ellis has 15+ years of experience in the payment processing and petroleum retail POS/payments industry and was most recently director of business development for P97 Network. Previously, he worked for Verifone where he was responsible for major oil clients, including BP, Shell, Chevron and CITGO.
Jerry Uffner signs on with Tern Commerce
Jerry Uffner is the new president of Tern Commerce Inc., a B2B SaaS payment automation and infrastructure company. Uffner was most recently a senior vice president at the FIS Prepaid Division and has been a senior executive at several payments companies. "After seeing the platform's unique capabilities and the caliber of our growing client list, I am convinced that we can collectively drive success for our customers," Jerry Uffner said upon accepting the position. "Tern has proven technology, a solid revenue base and an experienced team."

The Green Sheet Inc. is now a proud affiliate of Bankcard Life, a premier community that provides industry-leading training and resources for payment professionals. Click here for more information.
Notice to readers: These are archived articles. Contact names or information may be out of date. We regret any inconvenience.
Prev
Next