The Green Sheet Online Edition
November 07, 2021 • Issue 21:11:01
Bringing crypto to the masses
By Patti Murphy
ProScribes Inc.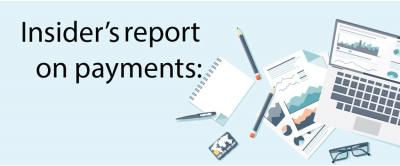 Some big names in payments are partnering with leaders in the world of cryptocurrencies to bring crypto-payments to the masses. Mastercard is partnering with crypto-wallet platform Bakkt Holdings Inc. to support issuance of crypto cards. Financial institutions issuing Mastercard-branded credit and debit cards will soon be able to issue cryptocurrency cards that can be used for payments, and to earn bitcoin rewards, Mastercard stated. Other cryptocurrency assets are expected to join in the initiative in short order, the two companies said.
Meanwhile, during the annual Money20/20 USA conference, held in Las Vegas in October 2021, Fiserv and Bakkt disclosed plans to integrate Bakkt into Fiserv's Carat omnichannel ecosystem. Both announcements swiftly followed news from Verifone of a partnership with BitPay, a Bitcoin payment services provider, to enable cryptocurrency payments on Verifone's in-store and ecommerce platforms. U.S. Merchants will be able to accept a variety of cryptocurrency wallets and tokens this year, the two companies said in a press release. The solution requires one of Verifone's Engage or new Android line of devices connected to the Verifone cloud.
These three developments came on the heels of PayPal rolling out a new service supporting consumer payments using bitcoin and other cryptocurrencies. PayPal's CEO and president, Dan Schulman, told Reuters at the time that the move represented a "transitional point where cryptocurrencies move from being predominantly an asset class that you buy, hold or sell to now becoming a legitimate funding source to make transactions in the real world at millions of merchants." Despite growing interest in crypto payments, to date it's primarily been large companies, like Microsoft and Tesla, jumping into the waters. But that seems poised for change.
$2.6 trillion in crypto at play
The market cap for all cryptocurrencies exceeded $2.6 trillion as of October, according to data compiled by Statista. Bakkt conducted an online survey of 2,000 U.S. consumers and found that 48 percent of respondents had invested in cryptocurrencies during the first six months of this year, while about a third of those who hadn't said they were interested in purchasing cryptocurrencies by year-end.
Among those in Bakkt's study who had purchased crypto, 56 percent said they viewed it as a long-term investment; 43 percent said they planned to sell their crypto holdings for short-term profits. However, the instability of digital assets can be a drawback. Among consumers Bakkt surveyed, 32 percent cited volatility as their main hurdle to purchasing crypto. In May, the value of a single Bitcoin plunged by 30 percent to just over $30,000. By late September it had climbed back up to $41,522, and less than a month later it reached an all-time high of $66,017.
Verifone said that to limit the impact of value volatility, funds from crypto transactions that it facilitates will be "settled promptly into the merchant's bank account" in the form of traditional currencies, like the U.S. dollar. "Our merchant base is busy enabling several new advanced payment methods (APMs), and the appetite for crypto payments has exploded this year," Jeremy Belostock, head of APMs at Verifone, stated.
Under the Verifone-Bakkt arrangement, consumers will be able to pay using any of the major cryptocurrency wallets, as well as stablecoins pegged to the U.S. dollar. They simply select their preferred crypto wallets displayed on a Verifone device and scan an on-screen QR code using their crypto wallets to complete transactions. Once crypto funds are verified, the merchant receives an approval message, and transactions are settled in U.S. dollars. There is no requirement that merchants maintain accounts with BitPay, the two companies noted.
"Verifone's merchant base includes many of the world's largest and most well-known brands looking to tap into the growing crypto market," said Stephen Pair, co-founder and CEO of BitPay. "This partnership allows these businesses to easily and securely accept crypto payments, and benefit from pent-up demand to spend crypto."
The Verifone-BitPay partnership also provides Verifone with an option to make a strategic investment in BitPay, the two companies stated. BitPay processes just over 61,000 transactions a month, the company reported; 60 percent are Bitcoin payments. By comparison, the American Express, Discover, Mastercard and Visa card networks, combined, process 3.3 billion transactions a month, according to the Federal Reserve.
Crypto payments, loyalty rewards
Mastercard has long sought a role in the cryptocurrency market and previously stated it would be supporting select cryptocurrencies on its network. "Mastercard isn't here to recommend you start using cryptocurrencies, Raj Dhamodharan, executive vice president of blockchain/digital asset products & digital partnerships at Mastercard, wrote in a February blog post on the company's website. "But we are here to enable customers, merchants and businesses to move digital value – traditional or crypto – however they want."
Mastercard said its research suggests cryptocurrency payments are especially appealing to millennials, with 75 percent of that cohort saying they would use cryptocurrency if they understood it better.
The partnership with Bakkt aims to support Mastercard partner banks and fintechs in offering a variety of cryptocurrency solutions, including the ability for consumers to buy, sell and hold crypto assets through custodial wallets powered by Bakkt, and issuance of branded crypto credit and debit cards. Mastercard also said it will integrate crypto into its loyalty solutions, enabling issuing partners to offer cryptocurrency rewards rather than traditional loyalty points.
"As brands and merchants look to appeal to younger consumers and their transaction preferences, these new offerings represent a unique opportunity to satisfy increasing demand for crypto, payment and rewards flexibility," said Nancy Gordon, Bakkt executive vice president, loyalty, rewards and payments. For its part, Fiserv said its integration of Bakkt into the Carat omnichannel ecosystem "will allow businesses to pursue new options for B2B and B2C payouts, loyalty programs and transactions, all with crypto assets accessible via a digital asset wallet."
In addition to supporting new digital capabilities for merchants, Fiserv said, Bakkt technology will eventually support consumers' ability to buy, sell and hold crypto assets at Fiserv's client financial institutions. "Fiserv is in a unique position to connect merchants and financial institutions utilizing a unified digital asset platform," said Sunil Sachdev, head of fintech at Fiserv. With all this activity on the crypto front, it looks like crypto payment acceptance is set to become a part of the buying experience for millions of Americans. Maybe not immediately, but it's not that far off.

Patti Murphy is senior editor at The Green Sheet and self-described payments maven of the fourth estate. Follow her on Twitter @GS_PayMaven.
The Green Sheet Inc. is now a proud affiliate of Bankcard Life, a premier community that provides industry-leading training and resources for payment professionals. Click here for more information.
Notice to readers: These are archived articles. Contact names or information may be out of date. We regret any inconvenience.
Prev
Next