The Green Sheet Online Edition
November 07, 2021 • Issue 21:11:01
Not your father's POS
By Dale S. Laszig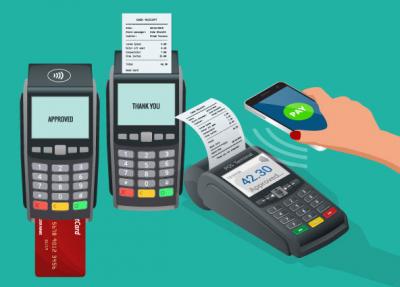 POS hardware has progressed from standalone devices to multichannel points of sale. Throughout the analog-to-digital payments journey, software has steadily gained dominion over hardware, changing the cadence of equipment selling. Amid abundant options, including integrated, standalone, virtual and hybrid models, merchant service providers compete more on capabilities than price, replacing one-time equipment markups with recurring revenue streams.
This article discusses current POS hardware challenges and opportunities and offers expert recommendations for navigating the ever-changing POS landscape.
Adapt to partners
Mark Bunney, head of go to market strategy and professional services, North America at Ingenico, a Worldline brand, has seen POS models become more flexible and distributed. "From a merchant and partner need perspective, there are ongoing needs, and manufacturers have to adapt and enable their partners to adapt," Bunney said. "Our software and service platforms enable merchants to migrate from payment-centric solutions to more business capabilities."
Ingenico cloud platforms support third-party application marketplaces, which Bunney described as curated environments. Unlike earlier iterations, these platforms are not a hodgepodge of ancillary apps but organized ecosystems designed and controlled by acquirers, ISVs and other estate owners, who understand customer needs and choose apps that make sense for merchants, he noted.
"Most merchants have no interest in scrolling through apps on their POS devices," Bunney said. "They are not looking for an Apple Store or Google Play store experience, and they don't need a million applications. At most, they need a few key apps that service providers fully support and control, which makes POS manageable for merchants and profitable for partners."
Adapt to merchants
Heidi Chan-Sarantopoulos, chief technology officer at Access One Solutions, also believes in showing merchants what they want to see. "Credit card machines and their users have not changed much," she said. "Manufacturers have added virtual terminal components for more advanced merchants, but legacy terminals have stayed the same and remain popular with a certain segment of some small and midsize business owners."
Chan-Sarantopoulos has seen growing adoption of POS systems and pay-at-table solutions but noted these customized solutions take time and effort to implement. "We don't offer integrated POS systems unless merchants specifically request them," she said. "For example, a merchant paid me on a full POS system a year ago, and I am still waiting for him to submit a menu to complete the order. One of his hesitations is staff training and receptivity."
Suzanne Palys, director of marketing and new product training at Choice Merchant Solutions, cited new hardware platform benefits. "New payment terminals offer more advanced features, security and functionality compared to older basic models," she said. "And newer terminals provide more flexibility with merchant-friendly programs." Choice has taken advantage of these features by adding pay-by-text, consumer financing at the POS, cash discount, surcharging, ACH and e-check solutions to its platform.
Angela Carranza, vice president, integrated solutions at Secure Bancard, said she prefers cloud-based terminals to "clunky old analog devices" because they streamline payments acceptance. "With cloud-based solutions, merchants have a lot more flexibility to accept payments and they don't have to be tied down to a phone line attached to a wall," she said. "For me, newer devices are an easier sell. Everyone wants faster payments and the flexibility to accept payments from any location, using mobile devices, virtual terminals and ecommerce solutions."
Carranza also noted that app marketplaces, which can be integrated on POS platforms and countertop terminals, give merchants more ways to streamline business management. "Some third-party applications can assist merchants with employee scheduling, time clocks, payroll, QuickBooks and so much more," she said.
Customize, protect services
Bunney advised service providers to provision app marketplaces with merchants' needs and desires in mind. Explore the expanded app menu and select services you will offer and how you will deliver them—whether through the cloud, application or a button on a terminal—and narrow the choices to create an ideal environment where merchants can easily access and leverage these apps to enhance loyalty, reporting, payroll management and other business tasks, he stated.
"We want to make sure merchants and partners leverage the right solutions and tools to be successful," Bunney said. "We recommend encrypting all transactions and not just for our platforms, because bad guys are always focused on finding the weakest link and point-to-point encryption is nearly impossible to crack."
Resident applications on the marketplace are also signed, Bunney said, referring to a security protocol that ensures only approved applications are on PCI-certified terminals. The Ingenico team wants reseller partners to have the requisite tools to manage the entire device lifecycle, with readily available support as solutions evolve from hardware to cloud services and enterprise software, he stated, adding that they continue to evolve their terms of service model, because they've learned what may be important for one partner is different for another reseller or large retailer.
Avoid channel conflicts
Meaghan Wood, payments technology consultant for bank partnerships at Fiserv, has seen channel conflicts erupt over equipment pricing at large ISOs and financial institutions. "I managed financial institution partnerships for Fiserv in acquiring, and a lot of financial institutions don't realize they can get equipment discounts as part of a revenue sharing partnership deal," she said. "We routinely structured incentives where a new partner could receive gratis or discounted hardware to kick off the new partnership."
The problem, Wood stated, is that merchant level salespeople (MLSs) make their money and livelihood on hardware sales, and these partnership benefits can create a tenuous, tension-filled dynamic between competing goals and compensation plans. "If we want to address the lion's share of FI-issued merchant programs and their hardware challenges, you have to address and understand how their partnerships are structured and align accordingly," she said.
Competing prices among equipment aggregators, manufacturers and Super ISOs can create additional conflicts for merchant acquirers, noted a downstream ISO who preferred to remain anonymous. The sub-ISO stated that after committing to 50 countertop terminals a month as part of an ISO partnership deal, he was offered lower prices for the same products by legitimate and gray-market vendors; however, the alternate vendors offered no recourse if products had defects or became obsolete.
Expand product mix
Jennifer Sherman, chief product and experience officer at NMI, has seen an uptick in contactless transactions and commercial off-the-shelf devices (COTS) usage during the pandemic. "The same technology and NFC chip that sits on your phone and lets you use Apple and Google Pay will also let you take a payment, which means SMB merchants don't have to buy or swap out their POS hardware to get something that supports contactless when it's in their pocket today," Sherman said. "And tap on mobile solutions allow consumers to tap their credit card or smartwatch or mobile wallet or mobile device and make a payment."
Even as we emerge from COVID and see vaccination rates rise, NMI studies indicate people remain fearful of disease transmission, and nearly 30 percent of consumers are uncomfortable using cash, Sherman stated. "We know 78 percent of retailers use some form of contactless payment equipment and at least 57 percent of them have invested in contactless technologies," she said. "For us, the idea of using the phone as a payment device is the next iteration of that wave, because the same phone that supports Apple Pay or Google Pay can be used to access a credit card."
Noting that COTS devices will not replace every use case—she doesn't expect her grocery clerk to hand her a phone at checkout, for example—Sherman pointed out that COTS devices help merchants keep costs low and remove dependence on inconvenient hardware peripherals. "We believe we're going to continue to see a germaphobic population, and we want to help SMBs cater to that need in ways that are cost effective and simple," Sherman said. "As an SMB, you should be asking your payments provider to allow you to drop your dongle. As a software vendor, you should be asking your payments provider which phones they support. As an MLS, you should be asking if your development, support teams and gateway are certified and ready."
Deploy subscription models
In the face of declining device lifecycles, subscription-based hardware services can be a timely resource for cash-strapped merchants and service providers, Bunney said, describing Ingenico's Terminal as a Service (TaaS) as a natural evolution of commercial hardware models. "TaaS combines hardware with recurring software and services," he said. "This helps resellers continue to make money throughout the life of a solution, not just upfront, while protecting and insulating their businesses."
Ingenico launched TaaS in 2020, creating terminal software and cloud service bundles for partners to offer merchants. Instead of paying upfront, merchants pay a small monthly fee for devices over a period of time, Bunney noted. This cost-effective alternative helps merchants who may not have the funding to upgrade a device estate, and related costs represent an operational expense rather than an upfront or capital expense, he added.
"Ingenico partners and resellers can easily customize TaaS," Bunney said. "TaaS simplifies managing device estates, cloud services and even terminal application software. Terminal as a Service and Payments Platform as a Service (PPaaS) programs are designed to enable our partner ecosystem."
Leverage cloud capabilities
Observing providers have gravitated to cloud-based services in recent years, Bunney pointed out that partners can deploy TaaS as a complete offering or leverage individual cloud services such as diagnostics, device certifications, compliance, cloud storage and virtual POS. Like building with Lego blocks, Ingenico customizes the house for each partner, Bunney stated, adding that even the finance component is optional; partners can use their own funding sources.
Palys has also seen a shift from traditional countertop devices to cloud-based solutions that enable users to access transaction data from any device, she stated. Cloud POS users can accept any payment method from any channel and manage all services through a single API, she added.
"To support different devices across all business channels, Choice developed a business portal that ties the reporting for all payment options into a single platform to simplify reconciliation," Palys said. "Merchants can access all of their data from a single source of truth to view deposits, transaction data, and analytics so they can manage their business better."
End EOL forever
Bunney noted that updating equipment fleets at the end of their useful lives can be a painful exercise, and SaaS solves for that by continuously updating hardware and software. "Imagine the possibilities if End of Life were itself ended," he said. "Terminal as a Service can make that happen."
SaaS programs are all about enablement for merchants with more on their plates than commerce, Bunney said, adding that given the shortening device lifecycles and mass migrations to EMV and contactless technologies, SaaS service providers proactively swap out and upgrade devices, saving partners time and money.
Palys stated that Choice constantly expands its tools, payment options and flexible billing to help merchants run their business. "Flexible, customizable solutions enable businesses to grow, adapt and meet the changing needs of consumers," she said.  
"We're all consumers," Bunney added. "When you go into a store, whether it's a coffee shop or retailer, you may not be thinking about it, but in your mind, there's a perceived way of how you want that journey or interaction to be, and that perception is always evolving."

Dale S. Laszig, senior staff writer at The Green Sheet and managing director at DSL Direct LLC, is a payments industry journalist and content strategist. Connect via email dale@dsldirectllc.com, LinkedIn www.linkedin.com/in/dalelaszig/ and Twitter @DSLdirect.
The Green Sheet Inc. is now a proud affiliate of Bankcard Life, a premier community that provides industry-leading training and resources for payment professionals. Click here for more information.
Notice to readers: These are archived articles. Contact names or information may be out of date. We regret any inconvenience.
Prev
Next