The Green Sheet Online Edition
August 09, 2021 • Issue 21:08:01
Breaking up is hard to do – with merchants, too
By Elaina Smith
Secure Bancard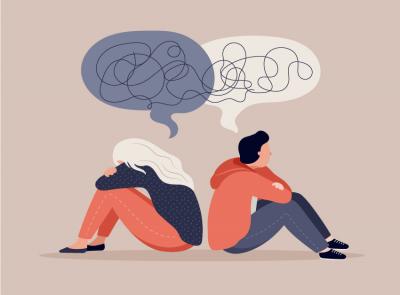 As providers of payment solutions, we focus mostly on obtaining new accounts, but seldom do we talk about losing accounts. Every portfolio experiences attrition, but what are the proper steps to take when merchants leave? What lessons can we learn to prevent us from repeating the same mistakes? How can we minimize the damage of lost merchant accounts to ensure they don't keep costing us money even after they're gone?
Let go
When merchants tell us they want to break up, they should be allowed to do it easily. They're essentially telling us they don't like us anymore, and they no longer find value in the services we offer. They've moved on. They have a new merchant services main squeeze, and we're not it.
The worst thing we can do is act desperate by making the merchant jump through hoops or making it impossible to complete the cancellation process. We shouldn't continue to bill them after they've left, nor should we charge them a termination fee when they've abided by their agreement. If the merchant was terminated because we did not hold up our end of the agreement, we shouldn't punish that merchant with an early termination or cancellation fee.
Doing these things damages our brand. Not only have we lost this account, but this merchant will tell a few of their business-owner friends that they should never do business with our company. They'll probably also go out of their way to leave a negative review. They've moved on and we should, too. After all, there are plenty of other fish in the sea.
Reflect on what went wrong
If there's an upside to losing a merchant account, it is that we might be able to learn what went wrong and work to prevent it from happening again. At a minimum, obtain and record a close reason for every closed merchant account. The goal is to collect data that can be used for actionable strategy.
For example, if we're seeing a data trend of cancellations for merchants on a billing plan like interchange plus, might it be better to proactively reach out to these merchants and offer cash discount? Are our cancellations concentrated to a certain business type? Are our solutions not the best fit for this particular business type, and if not, can we tweak our offerings to be a better fit or perhaps focus our sales efforts on good-fit business types so that we can improve our retention rate?
Minimize the damage
It is bad enough to lose a merchant, but it's even worse when a closed merchant is costing us money. Use this checklist to help prevent expenses related to closed accounts:
Compare the processing bill detail against an active merchant list. Any unmatched merchants are likely closed, yet we're probably paying an account-on-file monthly fee for these closed merchants.

Compare the gateway bill against the closed-merchant list to be sure we're not paying monthly fees for merchants who are no longer processing.

Compare any third-party services where the fees are billed per merchant account—PCI services, CRM, risk monitoring, etc.

Was any equipment deployed that has ongoing costs associated even if the merchant is no longer processing? Did we recover all deployed equipment from closed merchants?

Are we losing money on closed merchants because we didn't adequately reserve higher-risk accounts, and now we're stuck paying their chargebacks and resulting fees? If so, it's time to revisit our underwriting/reserve guidelines.
After completing the above we can see how much money we've saved and formalize a merchant closing procedure so that we can prevent these costs before we incur them in the future.
When merchants want to leave, it's important to treat them just as well as when they started doing business with us. If we take the proper steps to manage merchant attrition, this will go a long way to protect our brand, gain valuable insight to prevent future attrition, as well as eliminate wasteful costs associated with closed merchants.

Elaina Smith is the CFO of Secure Bancard, a wholesale ISO based in Alpharetta, Ga. Most recently, she helped develop and implement Pioneer by Settlement Data Systems, an SaaS solution that enables ISOs to run their businesses more efficiently. She can be reached at elaina.smith@securebancard.com.
The Green Sheet Inc. is now a proud affiliate of Bankcard Life, a premier community that provides industry-leading training and resources for payment professionals. Click here for more information.
Notice to readers: These are archived articles. Contact names or information may be out of date. We regret any inconvenience.
Prev
Next