The Green Sheet Online Edition
August 09, 2021 • Issue 21:08:01
Omnichannel is no flash in the pan
By Patti Murphy
ProScribes Inc.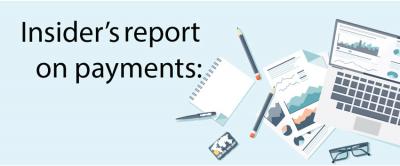 Few articles are written about retailing and merchant services these days without some reference to omnichannel. And for good reason. If there's one thing the COVID-19 pandemic proved it's that tried-and-true retailing—primarily through brick-and-mortar stores, with websites picking up the slack—just won't cut it anymore.
More than ever before, consumers want faster, easier and more flexible ways to pay for their purchases. A recent survey by 451 Research revealed that nearly a third (30 percent) of consumers had used a contactless payment method for the first time since the pandemic's onset. Nearly eight in 10 said that if a merchant didn't accept their preferred method of payment, they were less likely to shop with that merchant in the future.
Consumers also expect to be able to interact with businesses no matter where they (consumers) may be—in-store, at a kiosk, on the telephone, in their cars using a mobile device, online for delivery or curbside pickup—and they expect the look and feel of shopping and paying to remain consistent.
The omnichannel imperative
Businesses want the same things. Fifty-two percent of merchants surveyed by the retail management consulting firm RCP recently ranked omnichannel capabilities as their second highest POS priority in 2021. Seventy-three percent of merchants surveyed by 451 Research said that integrating sales channels to achieve a unified view of customers is a high priority.
To succeed in the world of omnichannel retailing, merchant sales professionals should be offering omnichannel solutions. Selling traditional card-present services as a standalone payment processing solution, won't cut it long term.
An omnichannel payment processing solution is about more than supporting terminal card swipes, dips and taps. It needs to offer consumers the convenience of paying however they prefer—by ACH, checks, cards, mobile devices, or any other form factor that comes along. It also needs to support routines like invoicing, recurring billing and payment reminders, and management tools and reporting.
But the real key to a successful omnichannel solution is data integration. Payments processed through different channels need to look and feel the same to customers, as well as to sellers.
New and recent competitors in the payment space, like PayPal, Stripe and Square understand this. So have some forward-thinking ISOs and gateway services providers.
The PayPal effect
PayPal is the latest disruptor to embrace omnichannel with the recent introduction of PayPal Zettle. PayPal Zettle is a digital POS system that also supports various other routines critical to the omnichannel experience.
PayPal Zettle leverages the company's 2019 acquisition of iZettle, a Swedish financial technology firm. iZettle has a miniature card reader that works with any smartphone or tablet, and is positioned to compete with Square. With a presence in 12 European and Latin American countries, iZettle cost PayPal $2.2 billion, it's largest acquisition to date.
The U.S. version of Zettle is an integrated solution that supports a range of payment options—PayPal accounts, credit and debit cards, Venmo QR codes, digital wallets and access to PayPal loans—for in-person and online sales by small merchants. It also includes tools for managing sales and inventory, invoicing and accessing reports through a merchant's PayPal business account.
Pricing includes $29 for a first Zettle card reader, and $79 for additional devices. Initial per-transaction fees are 2.29 percent plus 9 cents; 1.9 percent plus 10 cents for QR code payments. PayPal said merchant funding will occur "typically within one day."
PayPal Zettle also offers interoperability through PayPal's partner network, allowing merchants to link PayPal Zettle accounts with their preferred ecommerce, accounting and POS providers. Integrations already are in place with a range of companies, including BigCommerce, Lightspeed, QuickBooks Online and SalesVu, PayPal said in a press release.
"Consumers want seamless and integrated digital experiences no matter where they shop," Jim Magats, senior vice president for omni payments at PayPal, said in a press release. "As a result, small businesses need access to omnichannel payment and commerce tools to help them effectively compete and meet their customers wherever they are—in-person, online or in-between,".
PayPal's clients cluster on the low end of the small merchant spectrum. But make no mistake: this payments disruptor has ambitions that stretch far across that spectrum.
Time to get on board
"An integrated payment experience across all channels is critical as merchants continue to find ways to adapt and better serve their customers," said Mike Strawhecker, president of The Strawhecker Group. His comments came as TSG named Fiserv recipient of the firm's Omnichannel Provider of the Year award. The award recognized Fiserv's Clover platform, as well as Carat, an omnichannel ecosystem targeting large enterprises.
"Our continued investment in omnichannel innovation across both platforms is speeding innovation and reducing time to market," Devin McGranahan, Fiserv's head of global business solutions, said in a statement about the award.
Fiserv isn't alone among merchant services providers that have seen the omnichannel writing on the wall. Earlier this year, for example, NMI, which has had a strong presence in ecommerce and other card-not-present environments, purchased USAePay to better support its omnichannel designs. That acquisition followed NMI's 2019 purchase of Creditcall, a UK-based gateway with a strong presence in unattended environments, like vending, parking, ticketing and transportation.
"We're proud of the success we've had as an independent payments solutions provider and look forward to enjoying even greater success by combining our complementary capabilities and market coverage with NMI to support a wider range of partners and their merchants with a stronger set of omnichannel solutions," USAePay's Ben Goretsky said of the acquisition. (Full disclosure: NMI is a sponsor of the Merchant Sales Podcast, which I co-host.)
Omnichannel is not a flash in the pan. It's the future of retailing. Merchant services providers must be able to support this new way of doing business, providing consistent customer and merchant experiences across distribution and payment channels.
Kai-Christian Claus, a global payments senior advisor at EY, made the case in a blog post shortly before COVID struck in 2020. "Becoming truly omnichannel will require payment providers to radically reinvent their operating models, integrate products, services, data models and data source, remodel internal processes and educate their staff," he wrote, noting that it's a big undertaking, but "becoming omnichannel is critical if payment providers are to remain competitive in a tight market."

Patti Murphy is senior editor at The Green Sheet and self-described payments maven of the fourth estate. Follow her on Twitter @GS_PayMaven.
The Green Sheet Inc. is now a proud affiliate of Bankcard Life, a premier community that provides industry-leading training and resources for payment professionals. Click here for more information.
Notice to readers: These are archived articles. Contact names or information may be out of date. We regret any inconvenience.
Prev
Next