The Green Sheet Online Edition
August 09, 2021 • Issue 21:08:01
News Briefs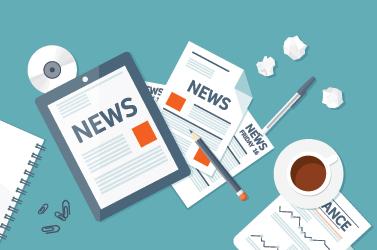 The FBI arrested a Florida businessman on allegations he and a California man hoodwinked an unnamed ISO and its upstream partners into processing credit and debit card transactions tied to a fraudulent telemarketing scheme that bilked thousands of consumers of more than $19 million for bogus debt-relief services. This is not the first time the two—Steven Short, former owner of Florida-based E.M. Systems, and Brandon Becker, former CEO of the Los Angeles-based sub-ISO CardReady LLC—have been in the legal crosshairs. In 2016, the Federal Trade Commission and the Florida Attorney General filed a civil action against the two men and their companies in federal court over credit card laundering related to the same deceptive telemarketing scheme. The U.S. Attorney for the Southern District of New York and the assistant director-in-charge of the FBI's New York office said the two men carried out the credit card laundering scheme between 2012 and 2015. Short was arrested on July 8. Becker had already been arrested.
Lisa Shipley, chief revenue officer at Talus Pay, is a payments industry leader with more than 25 years of progressive experience in global business, building partnerships and teams across the Americas, Europe and Asia Pacific, and maximizing revenue growth for leading companies, including First Data and Transaction Network Services.
When asked what differentiates Talus Pay from competitors, she responded, "I see Talus Pay as a unique 'boutique' ISO in the marketplace that is like no other. For starters, Talus Pay salespeople are W-2 employees with full benefits like insurance, 401K plan, etc. And in addition to all their employee benefits, they earn residuals as they build their own book of business under the Talus Pay brand. They sell the accounts, manage the ongoing relationship and have all the infrastructure needed to build a great business along with being part of a great organization."
Next-generation contactless solutions, with enhanced security and future-proof features, are facilitating safe, clean commerce at branch banks, restaurants and stores, according to recent reports. In 2021, Mastercard and Visa introduced enhanced contactless specifications designed to make transactions safer and more convenient.
Participating technology companies can become certified Visa Ready Tap to Pay and Mastercard Enhanced Contactless providers, helping create an optimal, standardized customer experience, the card brands stated. Ajay Bhalla, president, cyber & intelligence at Mastercard, called contactless the present and future of in-person payments. "2020 brought with it a rapid acceleration of digitization and reinforced the importance of digital solutions - like contactless - to help meet our everyday needs," he said.
"As the ecosystem continues to evolve, more connected devices and the Internet of Things are going to create more user demand and an even greater need for constant innovation to build next-generation capability, helping to ensure that technology never outpaces trust."
The gift card market experienced an uplift in 2020, especially during the holiday season, according to Blackhawk Network's BrandedPay Holiday 2020 Report. The survey of 1,500 U.S. shoppers, published in November 2020, found 66 percent of respondents had purchased gift cards in 2020; 72 percent planned to use them for holiday spending.
"The convenience and flexibility that gift cards offer has always been appealing, but this year consumers plan to turn to gift cards to help deal with the uncertainty and difficulty of shopping in 2020," Blackhawk researchers wrote, adding that 2020 eGift sales were 74 percent higher than the previous year. Michel Francis is CEO at Reloadly, an airtime provider that helps companies improve gift card services and delivery.
Citing data from Allied Market Research, which valued the global gift card market at $619.25 billion in 2019, Francis identified an industrywide need to improve gift card top-ups, redemption and software developer support.
When Juan Ortiz interviewed for his first job in the bankcard business in 1998, he had no idea what credit card processing was about. Fast forward to July 2021, and Ortiz was receiving an Industry Achievement Award during the Midwest Acquirers Association conference in Chicago. During an interview at the MWAA event, Ortiz recalled how he and his wife struggled with an overwhelming amount of debt before he joined the industry.
"I remember thinking, maybe if I get the job, we could get a credit card," he said. Ortiz began his career in bankcard as an account executive at Data Transfer Associates, a merchant services provider based in Des Plaines, Ill.
Within a few months, he was selling over 20 accounts a month. Later that year, DTA was sold. John Rante and other key executives from the firm formed a new company, Online Data Corp., and hired Ortiz. There he helped to create and grow an ecommerce division, in addition to recruiting and training sales reps. When Online Data Corp. was sold, Ortiz joined Bluepay Inc. and was put in charge of recruiting, training and motivating sales agents.

This article contains excerpts from news stories recently posted under Breaking Industry News on our homepage. For links to these and other full news stories, please visit www.greensheet.com/breakingnews.php.
The Green Sheet Inc. is now a proud affiliate of Bankcard Life, a premier community that provides industry-leading training and resources for payment professionals. Click here for more information.
Notice to readers: These are archived articles. Contact names or information may be out of date. We regret any inconvenience.
Prev
Next