The Green Sheet Online Edition
August 09, 2021 • Issue 21:08:01
Industry Update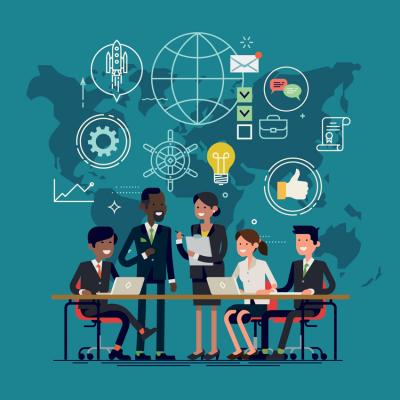 ANNOUNCEMENTS
Blackhawk launches Enterprise Digital Gifting
Blackhawk Network released the Enterprise Edition of its Digital Gifting solution. For 2020's year-end holiday season, digital gift card sales increased more than 80 percent, and sales continue to trend upward this year, Blackhawk noted, adding that with faster, streamlined onboarding, the network's new edition will enable retailers to have digital gifting up and running well in advance of peak holiday shopping season.
The solution offers all the benefits of Blackhawk's proven SaaS platform, now with faster onboarding, the company said. The platform is available to U.S. customers and is expected to be available in additional markets later this year. Other key features Blackhawk mentioned include ability to deliver great customer experiences through the branded, mobile-optimized platform, and extensive promotional capabilities.
MYPINPAD gains SPoC certification in Australia
MYPINPAD reported that after making history earlier this year by being the first Contactless Payments on Commercial off-the-shelf (CPoC) solution approved in Australia, it has now also received Software-based PIN Entry on COTS (SPoC) certification. "This makes MYPINPAD the first company to achieve both types of certifications in the region," the company noted. MYPINPAD's SPoC solution enables card payment acceptance by means of card insertion or tapping onto a card reader paired with merchants' iOS or Android tablets and smartphones with the option of using PIN entry.
Zip, Quadpay unveil unified brand
In 2020, global payment technology provider Zip Co Ltd. acquired the U.S. buy now, pay later (BNPL) platform Quadpay. Zip is now unifying its global business under the Zip name to increase brand awareness and leverage more resources with the aim of leading the future of digital, universal payment technology.
Under one global identity, Zip is investing deeply to escalate its brand awareness across 12 markets and five continents, the company stated, adding that U.S. customers can continue to split purchases into four interest-free installments, making use of the same flexible payment options, now with a bold new Zip look.
RESEARCH
ATMIA updates next-gen business case matrix
The ATM Industry Association published the second edition of its Next Gen Business Case Matrix, increasing the number of opportunities presented by the Next Gen ATM ecosystem for either cost-savings or new revenue streams from 44 to 47. The Matrix presents the business case for each stakeholder segment of the ATM industry, providing budget worksheets for calculating the potential return on investment that can be achieved by embracing this new API APP model for ATMs.
The expanded document incorporates several additional features: a new overview of Next Gen, additional positive Next Gen revenue impact, updated revenue scatter diagram, expanded stakeholder worksheets, and revised conclusion section that includes lessons learned from the COVID-19 pandemic.
Demand for challenger banks soaring
According to ABI Research, growing demand for customer convenience, flexibility, 24/7 accessibility and instantaneous service demand has led to the rise in transformative neobanks and challenger banks looking to disrupt the status quo. By embracing a digital-first approach, neo/challenger banks have used innovation to streamline processes and scale added-value service launches, enabling new levels of convenience and flexibility, researchers found. Neo and challenger banks will continue this trajectory, with the user base for the top 57 neo and challenger banks expanding their number of accounts from 155 million in 2020 to 590.6 million in 2026, ABI noted.
Full-service restaurant transaction volumes up
TableSafe Inc., a provider of pay-at-the-table technology for the hospitality industry, shared insight into customer payment transaction data indicating that the recovery of the full-service restaurant industry continued in the second quarter of 2021. TableSafe's data, gathered from full-service restaurants across the United States, revealed that customer transaction volume increased 47 percent over the first quarter of 2021.
Additionally, transaction revenue increased 55 percent from the first quarter of the year. TableSafe noted that its data aligns with a recent National Restaurant Association report stating that sales at eating and drinking places rose in June, with total sales reaching $70.6 billion on a seasonally adjusted basis.
Side-hustlers need better payment solutions
VibePay, which powers account-to-account payments between consumers, friends and businesses, found that the side-hustle's popularity has grown rapidly since the start of the pandemic: 23 percent of adults in the study are earning additional income through a side-business; 55 percent of those were Gen Z (aged 18-23), followed by 36 percent in Gen Y (aged 24-38) and 22 percent Gen Xers (aged 39-54). Thirty-two percent revealed they would financially struggle without this additional income; 57 percent stated it was difficult to take and track payments, with many current solutions causing delays and enforcing significant transaction fees, VibePay noted.
PARTNERSHIPS
CipherTrace, BAE partner on crypto intel
CipherTrace and BAE Systems Applied Intelligence are integrating CipherTrace's cryptocurrency intelligence software and transaction risk rating with BAE System's NetReveal transaction monitoring. The combination offers financial institutions additional protection from cryptocurrency laundering risks and crypto-related threats, while providing detailed information that can be used to achieve regulatory compliance, the partners stated. The BAE Systems and CipherTrace alliance provides accurate, defensible cryptocurrency intelligence to prevent cybercrime and ransomware attacks, they added.
Cybereason, Cyderes tackle managed detection, response
Cybereason, a specialist in operation-centric attack protection, and Cyderes, the security-as-a-service division of Fishtech Group, formed a strategic partnership to bring enhanced security detection and response to current and future managed security customers. Cybereason recently launched The Cybereason Defender's League, a global partner community designed to reward partners such as Cyderes by increasing their margins and profitability. Cyderes and Cybereason's joint customers will benefit from the Cybereason Defense Platform, which combines endpoint detection and response and next-gen anti-virus, and proactive threat hunting platform to reduce cyber risks; Cyderes' award-winning MDR solution, market reach and expertise will enable end users to be better prepared to deal with 24/7 cyber risks, the partners stated.
Fly Now Pay Later, ChargeAfter team up on travel
Fly Now Pay Later, which offers a flexible way to finance travel, partnered with ChargeAfter, a global network of personalized buy now pay later (BNPL) and POS financing for merchants. The ChargeAfter BNPL network connects retailers and lenders to offer consumers personalized POS financing options during shopping and at checkout from multiple lenders. Fly Now Pay Later will now enable ChargeAfter travel partners to provide flexible payment options. Travelers using ChargeAfter and Fly Now Pay Later can apply for affordable installments for their next flight, cruise, car rental or booking by filling out a quick online application at checkout or at the counter, the partners stated, adding that travelers will no longer have to pay for travel in full at the time of booking.
Paysafe, Bankable working together on services
Specialized payments platform Paysafe formed a new partnership with Bankable, a global architect of banking-as-a-service solutions. Through the global agreement, the two companies will collaborate to launch a broad range of integrated, omnichannel banking services from Paysafe. Bankable provides a scalable and secure API and white-labeled platform that supports companies to deploy targeted solutions, drive revenues and reduce costs using its banking-as-a-service solution. Paysafe stated this will serve as its new core banking platform, providing supporting technology to advance its payments infrastructure, as well as enable the company to enhance the value-added services it provides to customers in specialized industries.
ACQUISITIONS
Bill.com to acquire Invoice2go
Cloud-based software provider Bill.com signed a definitive agreement to acquire Invoice2go in a stock and cash transaction valued at approximately $625 million. Invoice2go is a mobile-first accounts receivable software provider in business to empower small businesses and freelancers to grow their client base, manage invoicing and payments, build their brand, and much more. With offices in Sydney, Australia and Palo Alto, Calif., Invoice2go serves a large global customer base of small businesses, Bill.com noted, adding that the acquisition will enhance its current accounts receivable offering while supporting its mission to make it simple to connect and do business.
Payroc gains ACHeck21
Payroc WorldAccess LLC acquired DCS Holdings Group LLC, d/b/a ACHeck21. ACHeck21 is a technology provider that allows software vendors, originators, banks and acquirers to offer merchants ACH, check capture and verification with back-end integration to their bank or through a clearing bank. According to Payroc, this acquisition is another step in its vision of creating a combined card and eCheck payments platform for its integrated partnerships, allowing for a similar solution that is currently offered on Payroc's Canadian platform, Caledon.
Thunes acquires Limonetik
Cross-border payments provider Thunes acquired Limonetik, a European payment methods platform. This is expected to complement existing Thunes cross-border payment solutions by enabling businesses to get paid in 70 countries, using over 285 local payment methods such as mobile wallets, by now pay later (BNPL), QR code payments and more.
The solution will be known as Thunes Collections. Limonetik is an early developer of an alternative payment methods platform suitable for international merchants and marketplaces. Rapid growth in cross-border ecommerce trade has made it essential for global sellers to accept payments in locally preferred methods, Thunes noted.
APPOINTMENTS
Jim Bork signs on with MineralTree
Jim Bork is the new chief sales officer at MineralTree, an accounts payable and payment automation solution provider. Bork will have responsibility for all sales efforts at the company, including mid-market, enterprise and partner channels. Bork's 20-plus years in sales leadership include experience in software-as-a-service (SaaS), ERP, and fintech enterprises. Most recently, he was vice president of sales at Stord, a provider of SaaS-based supply chain management software solutions. Before that, he led highly successful sales organizations at Trax Technologies, HighRadius, Oracle/NetSuite, Lawson and Epicor.
FortisPay expands leadership team
Fortis Payment Systems LLC added three top executives to lead the company's growth and expansion into new markets. Greg Cohen, FortisPay's executive chairman will serve as the company's CEO. Previously, Cohen led numerous highly successful commerce businesses from the executive suite, including Paya, iPayment (now PaySafe) and Cayan (now part of Global Payments). Additionally, he is the former president of the Electronic Transactions Association and member of Mastercard, Discover and NACHA advisory boards.
In addition, seasoned finance professional Dennis McLaughlin will take the helm as the company's CFO. McLaughlin previously served as the vice president of finance at Berkeley Research Group, Paya, JP Morgan & Chase Co., as well as director of finance for Capital One. FortisPay also appointed strategic business advisor and IT and implementation expert Ashley Usher as chief integration and information officer. Usher has two decades of experience in the digital payments, fintech and technology industries.
Judith Persson joins MyChargeBack
MyChargeBack, which focuses on resolving complex card-not-present transaction disputes, appointed Scandinavian payments industry veteran Judith Persson to the position of vice president of European operations and business development. Most recently, Persson served as senior vice president of Nets, where she played a key role in the firm's development of products designed to help issuers reduce losses due to fraud. Prior to Nets, she directed global fraud management at Danske Bank, one of the largest financial institutions in Scandinavia.

The Green Sheet Inc. is now a proud affiliate of Bankcard Life, a premier community that provides industry-leading training and resources for payment professionals. Click here for more information.
Notice to readers: These are archived articles. Contact names or information may be out of date. We regret any inconvenience.
Prev
Next