The Green Sheet Online Edition
September 14, 2020 • Issue 20:09:01
Inspiration
Heeding the call to serve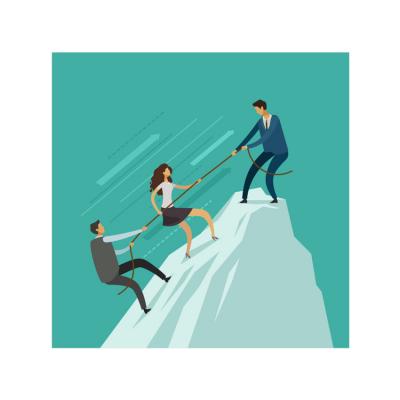 During this time of loss and uncertainty due to the COVID-19 pandemic, some of us have been harder hit than others. And many U.S. residents who are not suffering ill health or loss of livelihood are assessing how they can help others, because you see, this is what Americans do. The Voice of America recently noted that donating to charities is part of American life, and according to the World Giving Index, the United States is "the most generous country in the world, followed by Ireland, Australia, New Zealand and Britain."
It's true that U.S. taxpayers can deduct a percentage of charitable donations when the IRS comes calling, but there's more to it than that. It turns out that humans are biologically hardwired for generosity. "Acting generously activates the same reward pathway that is activated by sex and food, a correlation that may help to explain why giving and helping feel good," so stated the Greater Good Science Center. And people living in democratic societies have great freedom to act on this inherent impulse.
Kindness also brings benefits beyond good feelings. Multiple studies have found that volunteering is associated with delayed mortality, and giving time, effort or goods to those in need brings donors improved psychological health and well-being.
Many ways to help
So, if you are in a giving frame of mind right now, you are not alone. You may already be helping brick-and-mortar merchants set up online stores and helping restaurateurs ramp up online food ordering for pickup or delivery. You might be among the thousands of people who have sewn masks for those who need them or provided personal protective equipment and other hard-to-find supplies for frontline medical workers.
Many school communities establishing distant learning programs need laptop computers and tablet devices for students whose families cannot provide them. They also need the brainpower of savvy individuals who can help students lacking internet access at home find safe ways to gain access. Payments professionals, who are accustomed to troubleshooting all manner of thorny situations for merchants, are ideally equipped to help solve this problem, so all children can receive instruction until they can safety return to classrooms.
You might also have legal or financial expertise to offer. If you're a fitness buff, you might be able to help people stay fit at home by sharing motivational fitness videos. Similarly, if you've experienced the benefits of meditation, you could teach others the basics through video. And if you aren't in a high-risk group, you can make deliveries for organizations like Meals on Wheels or ferry people to medical appointments (with your mask on).
Sometimes the smallest things make the biggest difference. Just texting, emailing or phoning a friend to say you're thinking of them can uplift someone tremendously. Or shopping for an elderly neighbor (leaving the food on the porch to maintain social distancing) can be a lifeline. Yes, we are a generous society overall, and now, more than ever, we are needed. Are you ready?

The Green Sheet Inc. is now a proud affiliate of Bankcard Life, a premier community that provides industry-leading training and resources for payment professionals. Click here for more information.
Notice to readers: These are archived articles. Contact names or information may be out of date. We regret any inconvenience.
Prev
Next