The Green Sheet Online Edition
September 14, 2020 • Issue 20:09:01
Industry Update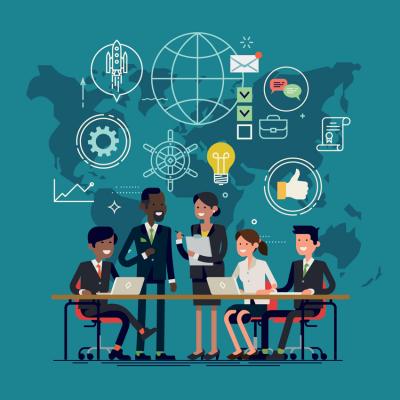 ANNOUNCEMENTS
Advance Financial donates backpacks
Advance Financial gave away 500 backpacks to area school students. The initiative was part its deep-rooted commitment to education, the Nashville-based company said. The backpacks were loaded with supplies ranging from pencils to hand sanitizer. Donations for the packs were made by Cigna, Greenbrier Distillery, Excalibur Group and the Advance Financial Foundation. The packs were safely distributed through a drive-thru window.
ClearSale to hire 500 new employees
Global fraud protection organization ClearSale reported it grew significantly throughout the first part of 2020 thanks to ecommerce businesses' increased need for comprehensive fraud protection. With that growth, ClearSale revealed, it is hiring 500 new employees by the end of September. Many companies have had to downsize in the face of COVID-19.
That same challenge has increased demand for ClearSale, as online retailers look for ways to reduce fraud.
Fiserv debuts Back2Business for SMBs
Small businesses impacted by the effects of the COVID-19 pandemic now have access to crucial resources as part of a new program, according to Fiserv Inc., a global provider of payments and financial services technology solutions. The Back2Business program debuted in Brooklyn and will expand to select communities across the country with a focus on helping small minority-owned businesses disproportionately impacted by the pandemic and systemic inequities.
TSG offers specialized solutions
The Strawhecker Group, a consultancy specializing in payment acceptance, launched its new branding initiative through a series of taglines embodying the focus of each business segment within the firm. About the new branding, TSG President Mike Strawhecker said, "In the last six months, the speed of change has ramped up due to consumer spending and merchant acceptance shifts. TSG is committed to providing its clients with industry leading consulting and analytics during these times."
RESEARCH
Mercator studies commercial cards
Mercator Advisory Group's Commercial Credit Cards: North America Market Review and Forecast, 2018-2024, provides a detailed review of the commercial credit card markets in Canada and the United States, including an analysis of the pandemic's impacts spend during 2020 and 2021 and recovery expectations through 2024. Among the findings are that the extended suspension of business travel due to COVID-19, although damaging to issuers' bottom lines into 2021, will be somewhat offset by subsequent gains in B2B payments as companies accelerate digital adoption.
Benefits to automating, outsourcing A/R
Titled Automation and Manual A/R Processes: Capital Considerations to Grow B2B Businesses in 2020 and Beyond, a new MSTS report explores how strategic automation of back-office processes and quality partnerships can help B2B enterprises optimize digital payment processing and streamline the A/R process. MSTS surveyed 300 U.S.-based B2B finance professionals about their processes for managing A/R tasks and found that 40 percent of finance executives said improving working capital management is the top department goal for 2020; yet, 94 percent of B2B finance employees manually input information into their A/R systems.
RBR studies role of domestic cards
Cards carrying only a domestic scheme's branding accounted for 12 percent of all payment cards worldwide in 2018, and this sector has strong growth potential, with products tailored to local market requirements. This is according to Global Payment Cards Data and Forecasts to 2024, a study carried out by strategic research and consulting firm RBR. Domestic schemes are often used as financial inclusion tools, RBR stated, adding that domestic schemes have an excellent understanding of their target customers and financial difficulties they face.
PARTNERSHIPS
Blackhawk, Facebook help healthcare workers
Blackhawk Network collaborated with the California Governor's Office of Emergency Services to deliver stipends to healthcare professionals on the frontlines of efforts to control the COVID-19 pandemic. The $25 million in aid—donated by Facebook—was dispersed in the form of 50,000 prepaid cards from Blackhawk's OmniCard.com portal. The cards can be redeemed online or in stores to help with transportation, lodging, childcare and other costs incurred by healthcare professionals.
Discover, Card IQ tackle fleet payments
Discover, a digital bank and payments company, and financial technology startup Car IQ created a payment platform for machine-initiated payments, beginning with automotive fleets. Fleet vehicles connected to the Car IQ platform will be able to transact autonomously to make payments through the Discover Global Network infrastructure. Car IQ developed a touchless machine payment platform that turns the vehicle into a payment mechanism and enables it to automatically initiate and complete payments for service/repair, tolls, fuel, insurance, parking and more, Discover disclosed.
MIS, Elijah team up on detection
Merchants Information Solutions Inc., a data breach risk management, identity theft and integrity testing solution provider, and Elijah Ltd. a digital forensic, e-discovery and cyber security firm, entered into a strategic partnership to bring the cutting-edge Elijah eCollect data loss detection tool to merchants customers. Developed by Elijah's team of digital forensics experts, eCollect offers such features as quick, inexpensive examination of most common ways employees steal data, maintenance of employee privacy, and view of thumb drive insertion and file access history in seconds, the partners noted.
ACQUISITION
FortisPay, BLUEDOG merge
Fortis Payment Systems LLC and Blue Dog Business Services LLC, providers of payments technology and merchant services, merged to create a North American integrated commerce leader. The business will leverage Zeamster, FortisPay's proprietary commerce platform, and BLUEDOG's technology and scalable business development machine. With the support of Lovell Minnick Partners, which invested in FortisPay in 2019, the combined company will accelerate its growth in technology-led payment solutions, the company stated.
APPOINTMENTS
Jeffry A. Beene joins Paysafe
Paysafe appointed Jeffry A. Beene as its senior vice-president, merchant risk. Reporting to Richard Swales, chief risk officer, he has overall responsibility for leading Paysafe's merchant risk function. Beene has over 25 years' leadership experience in risk and payments, primarily in the U.S. market, most recently as vice president of risk, underwriting and compliance at Talus Pay, a payment processing company specializing in the SMB space. In addition to having held senior risk and compliance roles at several other leading payment companies, Beene has been active in the ETA and International Association of Financial Crimes Investigators.
MineralTree selects new CMO
MineralTree, an accounts payable and payment automation solution provider, added Kristin Hambelton as its chief marketing officer. In this role, she will lead all marketing efforts at the company including strategy, demand generation, product marketing, corporate marketing and branding. Hambelton brings a strong results-oriented, data-driven approach to B2B marketing, having created and implemented successful growth strategies for leading SaaS technology companies, including Marketing Evolution, Evariant, Adobe and Neolane, MineralTree said.
Rob Rosenblatt to helm Behalf
Behalf Inc., a provider of alternative financing and payment solutions for B2B sellers and buyers, appointed Rob Rosenblatt as its CEO. The former Kabbage and Flywire executive has served as Behalf's president for the past six months. Behalf founders, Benjy and Shai Feinberg, will continue to support the company as advisers. Rosenblatt previously served as head of lending and general manager of lending operations for alternative lender Kabbage; he is also on the Board of Directors for PEX Card, a provider of prepaid cards.

The Green Sheet Inc. is now a proud affiliate of Bankcard Life, a premier community that provides industry-leading training and resources for payment professionals. Click here for more information.
Notice to readers: These are archived articles. Contact names or information may be out of date. We regret any inconvenience.
Prev
Next