The Green Sheet Online Edition
July 09, 2018 • Issue 18:07:01
What makes a POS smart?
By Martina Jeronski
AEVI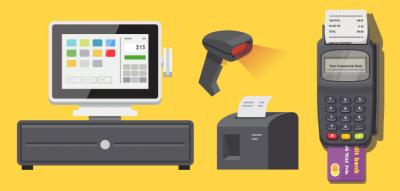 Compared to classic payment terminals, any new and shiny Android-based dedicated payment system could easily be presented as a "smartPOS." But the easy way doesn't necessarily provide a merchant with transformational solutions. Particularly in light of the ongoing pandemic's impact on merchants, the industry needs more than ever to deliver solutions that truly make a difference.
No standalone device can live up to the smartPOS expectations unless it unites the physical and digital merchant worlds, taps into the richness of data analytics, and can readily integrate side-by-side with classic payment terminals that are not likely to disappear anytime soon.
It's tempting for acquirers to believe a smart-looking Android device with access to a B2B app marketplace provides them with a merchant proposition fit for the modern omnichannel world. But a smart payment device with access to an app store is not in itself a magic wand that can wave away all processor and merchant challenges. SmartPOS is less about devices than an encompassing approach that unites the digital with the physical world, payments with data, and new approaches with legacy systems.
Delivering a smartPOS solution involves creating unique solutions to serve the needs of different merchant types and addressing the needs and expectations of individual merchants. Mom-and-pop corner groceries have different requirements than clothing and apparel franchises. What works for those corner bodegas won't suffice in meeting the expectations of a chain of gas and convenience stores.
Integration and orchestration are crucial elements of smartPOS delivery—more so than the devices. The right smart toolset will enable solution providers to update and upgrade devices as needed to meet particular merchant needs.
Smart merchant enablement
Even before the COVID-19 pandemic, merchants large and small struggled to transform their businesses. Now they have even more problems to address, such as an increasing shift to contactless payment, reduced in-store density, the need to bolster curbside service and delivery, and supplementing existing goods and services with new digital complements
The challenge lies in integrating the intimacy of the traditional brick-and-mortar environment with the efficiency and always-on capabilities of the digital. That requires a greater effort than simply providing access to an electronic marketplace of non-integrated apps and services.
Payment service providers need an enablement platform that integrates the entire chain of services required to provide merchants with solutions that accept and manage all payments, combined with business productivity and customer-facing digital services running on whatever hardware is deployed in-store. With this type of platform strategy, service providers can assemble solution sets tailored to different types of merchants, of all sizes.
This approach challenges the existing business model of merchant payment solution providers, who cannot be expected to build their own integration and enablement platforms. They need technology platforms that automatically and seamlessly handle the orchestration between the payment transaction and value-added apps and services and partners who can support them with building the relevant support layer for their merchants.
The technology platform should function as a data aggregation layer to partners, allowing the service provider to access digital services that work in concert to create unique experiences. The platform should be adaptive to accommodate future digital services for existing and new partners.
Combined, the platform and services will provide existing payment solution providers with an integrated, merchant-ready smartPOS offering that provides a non-intrusive upgrade path so that merchants can grow with new devices and apps as their needs evolve.
SmartPOS has immense potential for payment processors and merchants alike: it allows both to up their game through digitizing business, innovation, efficiency and flexibility. This new paradigm comes with challenges, as not all merchants are digital savvy and will look to their trusted advisers to help them enter the new digital enhanced omnichannel world.
Nevertheless, those who offer this guidance will be rewarded with greater merchant trust and loyalty—they will be rewarded not only with new merchant business, but also with a new outlook for their own businesses.

Martina Jeronski is the creative force behind AEVI's marketing efforts with a personal mission to bring a fresh marketing wave into the global digital finance industry. As vice president, Global Marketing & Communications, she leads the marketing, brand and communication initiatives, and ensures corporate image and messages represent AEVI's propositions and the benefits it brings to the market. Contact her at martina.jeronski@aevi.com
The Green Sheet Inc. is now a proud affiliate of Bankcard Life, a premier community that provides industry-leading training and resources for payment professionals. Click here for more information.
Notice to readers: These are archived articles. Contact names or information may be out of date. We regret any inconvenience.
Prev
Next