The Green Sheet Online Edition
October 14, 2019 • Issue 19:10:01
The challenges of moving toward a cashless society
By Cory Capoccia
Womply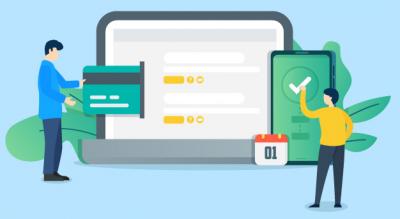 It's been said that "cash is king," and in many cases it's still true. Despite our industry's myriad methods and means of facilitating nearly instant digital payments, roughly 40 percent of in-person transactions in the United States are still made with cash, including 55 percent of transactions under $10 – according to a recent report from the Federal Reserve Bank of San Francisco titled 2018 Findings from the Diary of Consumer Payment Choice.
For consumers, the attraction of digital payments would seem to be self-evident. Card-based transactions provide convenience and security, online and off. Many credit cards provide additional benefits and perks, such as valuable points, airline miles, cashback bonuses, concierge services, automatic purchase protection and more.
Pursuit of frictionless digital payments
Cashless payments are indeed on the rise. Platforms like Venmo and Zelle continue to attract huge numbers of new users, as consumers recognize the value of instant, secure P2P payments via their mobile devices. Cashless retail stores like Amazon Go have opened in several U.S. cities. Many vending machines now accept cards, and biometric, facial-recognition vending machines now exist in China. Amazon is currently running trials for hand-print recognition payments systems.
Prominent Olympic and World Cup events have gone cashless in favor of NFC/RFID "wearables" linked to digital payments, and even the NFL has touted several "cashless" stadiums requiring card transactions for all concession purchases, which streamlines the checkout process and shortens the wait times for hungry fans. Of course, regardless of whatever flashy new point-of-purchase technology is currently en vogue, the transfer of funds is still handled via the traditional digital payments infrastructure, including linked bank accounts or credit and debit cards.
Resistance to going cashless
These technological "proofs of concept" are receiving a lot of media attention and may give us a glimpse into payments' distant future. But the fact that Amazon revised its cashless retail store strategy, and places like Massachusetts and New Jersey banned cashless retail, citing privacy concerns and discrimination against unbanked, poorer citizens, shows us that enormous friction still exists in the move toward frictionless, universal, digital payments. (For details on cash-friendly legislation, see "NYC Pushing Ahead With Cashless Retail Ban, Joining Neighbors," published June 10, 2019, by Bloomberg Law.)
While the United States has slowly transitioned to approximately 60 percent cash-free transactions, in other areas of the world, even more resistance to abandoning cash and moving to greater adoption of digital payments remains. There are often cultural and political reasons for a preference for cash. Germany, for example, has emotional connections to cash, and 74 percent of Germans prefer the privacy, speed and ease of cash for individual transactions, including an astonishing 96 percent of transactions under 5 euros, according to research cited in a Feb. 14, 2018 CNN Business article by Ivana Kottasová.
Japan, despite being a global technology and economic power, still favors cash for roughly 80 percent of payments, according to data released by Visa on July 24, 2019. And though about 90 percent of South Koreans and 70 percent of Chinese favor digital payments, Southeast Asia overall has no clear payments leader, and cash remains the primary means of conducting business.
In India, failed governmental demonetization attempts to severely restrict or even ban the use of cash solidified hard currency as the primary or even sole means of payment for many Indians due to multiple factors, including inflation, economic instability, tax law and people's preference for liquidity in uncertain times. One contributing factor is that a large percentage of the population doesn't have a bank account. (For more background, see "Do not fret about India's cash economy," published Feb. 12, 2019, by The Economic Times.)
Issues with burgeoning payments technology
Furthermore, there remains a practical barrier to truly widespread adoption of biometric or visual item recognition-based purchases: they're clunky and slow. Much like the false starts made by fledgling credit card companies in the 1950s and '60s, setbacks with new payments methods will undoubtedly occur.
For example, despite their being touted as a seamless buying experience, Amazon Go stores require shoppers to "check in," so part of the time theoretically saved at checkout is spent getting into the store instead. Item selection is limited, and the weight- or item-sensing technology can be buggy.
And based on the videos I've seen, the time invested in making a facial-recognition vending machine purchase using a touchscreen requiring multiple inputs from the user is enormous when compared to dropping a couple of coins into a slot and mashing the Diet Coke button.
There are also socio-political issues in addition to technological hurdles. As discussed above, some cultures have an affinity for coin and paper money. And U.S. cities' concerns about privacy or discrimination against unbanked locals have restricted or banned cashless retail sales and moved the NFL to provide in-stadium cash-to-card machines where customers can convert their greenbacks into prepaid cards. This streamlines the long concession lines, but effectively moves the friction elsewhere and creates its own problems.
"Of course, there's another reason for teams wanting to go cashless and it's not about efficiency during games," Michael Colangelo reported in "Expect NFL teams to go cashless in the near future" published June 19, 2019, by Touchdown Wire. "It's a lot easier to track customer buying habits when they are using a payment form that creates reams of data."
Exceptional value for merchants and consumers
And there, friends, is the crux of the matter. While cash is simpler, anonymous, friendlier to the unbanked, and in some cases faster, it can never provide the immense value to both merchant and customer that the wealth of data derived from digital transactions affords.
Merchants, manufacturers and marketers can all benefit from the data associated with digital transactions – when they have the software to organize and interpret it. Customer relationship management platforms powered by transaction data are invaluable tools in creating meaningful marketing campaigns, building customer loyalty and increasing revenue. Business analytics software can transform transaction data into insights about revenue trends, competitor benchmarking, and customer buying habits that are not easily obtained in any other way.
In a practical sense, businesses that opt to remove legal tender from their stores might reduce theft and increase employee safety. Checkout becomes more efficient also, as cashiers don't have to handle bills or make change.
Customers benefit not only from the security and convenience of high-speed, low-friction digital transactions, but due to the associated data, they also can take advantage of more relevant, timely and specific offers and discounts that align with their purchase history and preferences, creating a more satisfying purchase experience and enhancing customer loyalty.
Cash does not provide the merchant with any data, let alone the rich insights that accompany digital transactions. Though some merchants may favor cash to avoid the small fees involved in accepting digital payments, in the end, cash may cost the merchant more due to a lack of customer knowledge and communication. Ultimately, cash costs merchants far more than they think.

Cory Capoccia is president of Womply, www.womply.com, a leading software partner to the payments industry and the top provider of front-office software to small businesses. Contact him a ccapoccia@womply.com.
The Green Sheet Inc. is now a proud affiliate of Bankcard Life, a premier community that provides industry-leading training and resources for payment professionals. Click here for more information.
Notice to readers: These are archived articles. Contact names or information may be out of date. We regret any inconvenience.
Prev
Next