The Green Sheet Online Edition
October 14, 2019 • Issue 19:10:01
Readers Speak : Gig economy's effect on payments?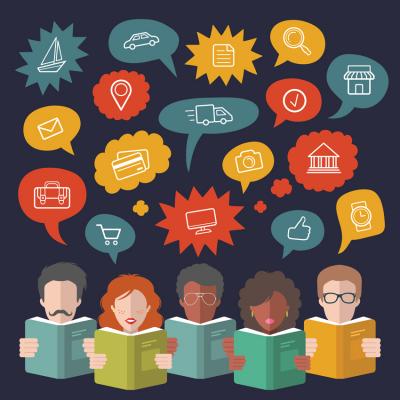 In 2015, Intuit, along with Emergent Research, predicted 7.6 million people would be working in the U.S. gig, or on-demand, economy by 2020. At the time, Steve King, partner at Emergent, said, "The on-demand economy is poised to transform long-held assumptions about how the labor market works."
In August 2018, Forbes contributor TJ McCue wrote that 36 percent of U.S. workers were in the gig economy, which amounted to about 57 million people ‒ a good deal more that predicted by Intuit/Emergent. Plus, 29 percent of U.S. workers had an alternative work arrangement as their primary job. Now, some of these people were freelancers long before the term "gig economy" was coined, but many are filling new niches.
I personally know of people working in the gig economy, some despite also having full-time employment. They're doing things like driving for Lyft on weekends, making deliveries for Grubhub on lunch breaks from their day jobs, and signing on to do telemarketing blitzes through an organization that helps companies ramp up staffing for special promotions.
This is intriguing, but what I'm really interested in is the intersection of the gig economy and payments. Do you have insights on this or is anyone in your organization working on an article along these lines?
Rayne Hubert, Full-time Student, Aspiring Payments Analyst
Rayne,
What an excellent inquiry you have made. We have dug into individual stories on payment apps, such as those used by Uber and Lyft, which thoroughly disrupted the taxi service industry. We have not, as yet, covered a broader story on the intersection between the gig economy and payments. There is much cross-fertilization to explore, and we will keep it in mind for future feature articles.
Editor
Curious about something?
Has the gig economy affected your career in payments? If so, how? Also, do you see interplay between emerging societal trends and payments that have yet to be explored? If so, we'd love to hear your thoughts. We are, of course, also interested in your thoughts on other payments industry issues. Please send your questions and comments to greensheet@greensheet.com.

The Green Sheet Inc. is now a proud affiliate of Bankcard Life, a premier community that provides industry-leading training and resources for payment professionals. Click here for more information.
Notice to readers: These are archived articles. Contact names or information may be out of date. We regret any inconvenience.
Prev
Next