The Green Sheet Online Edition
September 23, 2019 • Issue 19:09:02
Is the payments industry ready for NextGen ISOs?
By Nick Starai
Network Merchants Inc.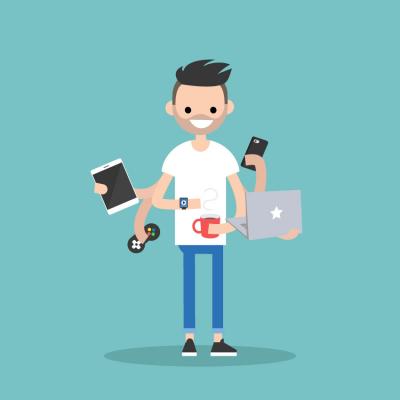 As an ISO, you understand the competitive payments landscape better than most. Whereas years ago it was possible to build a stable merchant portfolio that would define your entire career, now the market has priced itself down and competition has increased—from within the industry and from without. As a result, many ISOs have recognized that they must adapt to stay relevant or risk a shrinking book of business. At NMI, we're working with a number of these pioneers and have come to recognize four common character traits of a Next Generation (NextGen) ISO.
1. NextGen ISOs seek to differentiate through value-added technology services
While adaptation can come in many forms, savvy ISOs have adjusted their solution offering and changed their sales process to focus on delivering additional value to merchants. For example, some ISOs have started selling feature-packed POS hardware and software and offering PCI services. Others have added software developers to write their own custom applications. In either case, these ISOs don't lead with payments like they would have just a few years ago. Now they include payments as one part of a much larger solution.
The bottom line is that NextGen ISOs don't look at themselves as payments companies; they consider themselves innovators who bring together everything a merchant needs to engage with customers, drive sales and collect payments securely. The results include larger sales and stickier relationships.
2. NextGen ISOs seek to control the merchant experience
ISOs who aren't careful with their vendor selection and partnerships run the risk of giving merchants a disjointed experience. NextGen ISOs have embraced white-labeled payment solutions. Not only does this help increase the branding of the ISO and help to establish a stickier relationship, but the right white-labeled solutions also allow ISOs to control the onboarding, offboarding and administration of accounts.
By controlling the entire lifecycle of the merchant account through a white-labeled gateway, NextGen ISOs can build their own brand rather than that of their vendor partners. Still not convinced? According to NMI's research, NextGen ISO/tech providers who use white-labeled payment solutions maintain business 20 percent longer than those who don't, which can add up to significant recurring revenue.
3. NextGen ISOs innovate at the pace the market demands
The fintech industry is innovating at a breakneck pace, and it's impossible for a small ISO with no real R&D budget to keep up. Still, it's critical that ISOs do, indeed, keep up. Recognizing the importance of innovation, NextGen ISOs have established strategic partnerships with vendors that will handle the R&D for them.
With the right partner, ISOs can take comfort in knowing that key trends (for example, omnichannel, mobility) are being addressed and that exciting new value-added functionality is being added constantly. For NextGen ISOs focused on software development, the right vendor partner will have a variety of APIs available to make it quick and easy to tap into powerful new features.
4. NextGen ISOs are focused on compliance.
Staying on top of, or ahead of, the latest security requirements takes considerable time and resources. NextGen ISOs partner with vendors who are dedicated to compliance, certifications and mandates so the ISOs can focus on building world-class solutions. NextGen ISOs select partners that maintain a large list of certified devices with a large list of certified processors. Most importantly, when the ISO encounters a security-related issue, the vendor partner is there to provide its expertise and guidance.
These are just a few characteristics of NextGen ISOs. Transitioning from traditional payments to a NextGen ISO takes time, consideration, resources and—let's face it—bravery. However, the entire process can be made much simpler by partnering with the right forward-thinking payment technology vendor.

Nick Starai is chief strategy officer and one of the co-founders of NMI who played an integral role in the formation and launch of the NMI payments platform in 2001. He drives the strategic direction of the company and supports NMI's enterprise clients and overall partner success. He also brings 17 years of experience in the payments and technology industry. Contact him by email at hello@nmi.com, phone at 844-378-2146 and via Twitter @NMIpayments.
The Green Sheet Inc. is now a proud affiliate of Bankcard Life, a premier community that provides industry-leading training and resources for payment professionals. Click here for more information.
Notice to readers: These are archived articles. Contact names or information may be out of date. We regret any inconvenience.
Prev
Next