The Green Sheet Online Edition
September 23, 2019 • Issue 19:09:02
Inspiration
Envision and co-create the future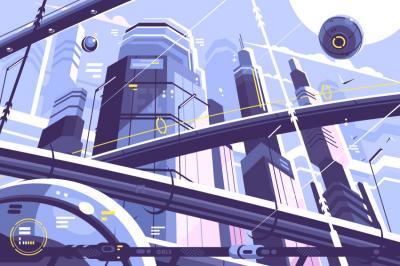 A definition I once heard of leadership that has stuck with me is that leadership is the ability to transform vision into reality. That description encompasses a world of action in few words, enough to fill entire books.
First, you need vision. Why do some have it and others not? And why can some people picture things no one before them has dreamed of, while others can picture only things that have been done before? Is the ability to visualize a desired result inherent, or can it be learned?
Columnist James Kerr believes vision can be developed. In an Inc. magazine article titled "5 steps for becoming a visionary leader," he wrote, "While it may be true that some seem to have been born with an aptitude to anticipate the future, all is not lost if you happen to lack such natural talent."
You can grow in vision
Kerr offered five steps for developing leadership skills:
Practice re-imagining how things are. "Taking the time to ponder alternatives to your firm's current ways of doing things and exploring possibilities for change can be a portal to seeing the future," he wrote.
Adopt an outside-in perspective. "Seeing the business from an outsider's point-of-view is enlightening," he noted. "The practice can inform new ways of thinking and doing."
Ask, Why not? "When identifying options, don't give up on a preferred solution just because it first appears impossible to realize," he advised.
Seek synergies. "Leverage ideas and concepts from like-minded people," he said.
Integrate disparate ideas into your thinking. "The act of connecting disparate thoughts and theories together to produce new and ground-breaking solutions to today's problems represents a type of innovative thinking that truly visionary leaders possess," he wrote.
You can make it happen
To turn vision into reality, a leader must bring multiple skills to bear. According to George Bradt, senior contributor at Forbes, people follow visions and values when they commit to them, see them turned into guiding principles they can follow, practice them consistently and have them reinforced. He expounded on these elements, as follows:
Commit to values. [I]f you want your people to commit to your vision and values, you need to let them co-create them," Bradt wrote. "Tell and you'll get compliance. Invite contribution and you'll get contribution. Commitment requires real co-creation."
Turn your values into followable guiding principles. "People may know [values are] good. But they don't know what to do with them," he wrote. "Guiding principles tell them what to do without the constraint of policies."
Practice value-based guiding principles consistently. "Commitment gives you desire. Guidelines give you direction. Practice makes it stick," he said.
Reinforce your vision and values over and over again. "As the CEO, owner, leader, you must own the vision and values," he stated. "And you must own them all the time."
Thriving in today's payments sphere requires singular vision. We have strong leaders doing astounding things. Why not join their ranks and co-create the future you want with your team by your side?

The Green Sheet Inc. is now a proud affiliate of Bankcard Life, a premier community that provides industry-leading training and resources for payment professionals. Click here for more information.
Notice to readers: These are archived articles. Contact names or information may be out of date. We regret any inconvenience.
Prev
Next