The Green Sheet Online Edition
September 23, 2019 • Issue 19:09:02
Industry Update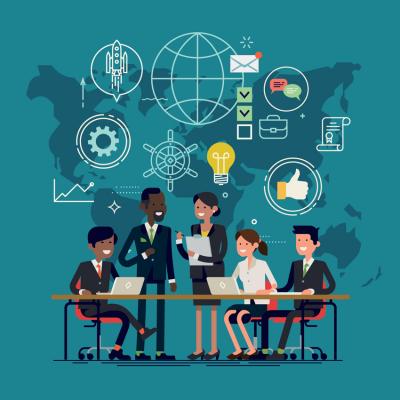 ANNOUNCEMENTS
Industry participation in EMVCo expands
EMVCo reported that new organizations continue to join its Associate Programme to engage in the strategic and technical direction of the global body. 2C2P, Adyen, BC Card, Checkout.com, Endeavour Internet Business Solutions, FrenchSys, ICC Solutions, Infinitium, Merchant Advisory Group, Shopify and Wakefern Food Corp. all joined in the past year. As EMVCo Associates, they will support the process of developing, enhancing and evolving the EMV Specifications.
FDX gains eight members
The Financial Data Exchange welcomed eight new members recently, bringing total membership to 55 organizations spanning the financial services ecosystem – from financial institutions to data aggregators, banking core processors and fintechs. FDX is aligning industry players to bring a common approach to consumer control of financial data through an open banking API and technical standards that prioritize security, transparency and user experience. The new members include the American Bankers Association, Blanc Labs, Flinks, Mastercard, Mountain America FCU, Principal Life Insurance Co., SunTrust and Visa.
FIME adds EMV 3DS services, aids India's EMV migration
FIME's EMV 3-D Secure (3DS) test platform and laboratory were qualified by EMVCo for ACS component testing, protocol 2.1. The combination of an automated test platform and FIME's 3DS experts brings agility and efficiency for payment solution providers, EMV 3DS vendors and banks while ensuring the compliance of new authentication implementations, FIME stated. Also, FIME is launching India's first Level 1 contactless testing laboratory and certification services. Payment terminal manufacturers will benefit from local support for their EMV projects, optimizing time to market and costs, FIME added.
Netki updates TransactIDsolution
Netki updated its TransactID solution to address new regulatory guidance from FATF, FINMA and FinCEN, which requires Money Services Businesses that trade cryptocurrencies to comply with a Bank Secrecy Act rule requiring in certain funds transmittals involving more than one financial institution that all financial institutions pass on certain information to the next financial institution. Netki said its TransactID uses open-source standards to enable a secure, encrypted, peer-to-peer exchange of identity information between parties prior to transactions.
NBP celebrates 10 years in business
While celebrating its 10th anniversary in August, National Benefit Programs revealed that it now supports more than 200,000 small and midsize businesses (SMBs) in the United States through its robust savings programs. NBP said it offers unparalleled savings on products and services SMBs use every day. Combining the purchasing power of thousands of retail businesses, NBP negotiates major discounts with leading national brands and a host of other business suppliers, and will create a free, customized, white-labeled websites for partners, along with email campaigns sent directly to customers.
Scribble Software releases cloud-based POS
Scribble Software Inc., a provider of business management solutions for the marina industry, released Marinago Office Point-of-Sale, the next phase of the Marinago Office next-generation cloud-based management solution for the marina industry. As a cloud-based platform utilizing a software-as-a-service model, Marinago Office Point-of-Sale leverages the latest cloud technology and user interface techniques revolutionizing marina and property management, the company stated.
USAT seeks NASDAQ extension for compliance
USA Technologies Inc., a cashless payments and software services company, submitted a letter to the NASDAQ Hearings Panel requesting the maximum possible exception period permitted under applicable NASDAQ rules and interpretations. The company was found to be out of compliance with NASDAQ Listing Rule 5250(c)(1), which requires listed companies to timely file all required periodic financial reports with the Securities and Exchange Commission.
RESEARCH
ASA releases global fraud, security survey
ATMIA's ATM Security Association (ASA) published the 2019 Global Fraud and Security Survey, a comprehensive security reports in the ATM industry. The percentage of respondents reporting a general increase in ATM crime rose slightly from 54 percent in 2017 to 58 percent this year, researchers found. Specific types of threats covered in the study include ATM skimming, PIN compromise, deposit-related fraud, cash trapping, dispenser jackpotting, transaction reversal fraud, card trapping, eavesdropping, card data malware, shimming chip card data, network packet sniffing, as well as remote and other network compromise for card data.
BHMI, Mercator study faster payments' impact
In partnership with Mercator Advisory Group, BHMI, a provider of enterprise software applications, published a white paper on the impact and implications of faster payments on U.S. payment processors, networks and bank technology providers. It outlines specific challenges that each may face as the industry moves toward a real-time payments environment. Is Your Back Office Keeping Up with the New World of Payments? takes a critical look at the state of the nation's faster payments landscape. It examines the real-world implications for organizations attempting to adopt new platforms while relying on outdated back-office legacy systems.
Consumers prefer local for last-minute shopping
Womply, a CRM and marketing software company serving SMBs, published its second annual State of Local Retail report, a comprehensive look at consumer spending patterns every day of the year at small, independent retail stores in all 50 states and the District of Columbia. This year's research found that consumers prefer local retail for last-minute shopping. The report also shows a range of patterns in consumer spending at local retailers, including how sales trend during the days of the week, months of the year, and on major holidays, Womply noted.
PARTNERSHIPS
ControlScan, FIS to streamline payfac compliance
ControlScan, a managed security and compliance solutions provider, reported that it was selected by FIS' merchant services division, Worldpay from FIS1, to provide services that will help reduce payment security risk for payment facilitators (payfacs) the company serves. For its payfac clients, FIS will employ ControlScan's platform to assist them on the path to Payment Card Industry Data Security Standard compliance. ControlScan's platform simplifies the complexity and increased scope of compliance inherent in the payfac business model, the partners stated.
Digital River, WordPress partner on commerce
Digital River, a global ecommerce enabler for established and fast-growing brands, disclosed it made its plugin available for the online publishing platform WordPress. This integration allows brands the flexibly to maintain control over the front-end user experience while taking advantage of Digital River's best-in-class ecommerce capabilities designed to accelerate global expansion and protect businesses from the risks of selling online, the partners said.
Plaid becomes NACHA Preferred Partner
Fintech platform Plaid is now a NACHA Preferred Partner for Account Validation. Plaid joins a select group of innovators contributing to NACHA's strategic efforts in support of the payments ecosystem by removing friction, increasing ease, improving cash flow accessibility and efficiency, and supporting sound risk management and security for ACH payments, NACHA stated.
PrimeXBT, Bitfury's Crystal partner on AML compliance
PrimeXBT, a bitcoin-based margin trading platform, said it will be using Bitfury Group's blockchain analytics and crypto compliance software, Crystal, for advanced anti-money laundering/counter-terrorism financing monitoring and increased client security. PrimeXBT noted it is dedicated to offering its clients the best features across any financial market.
Western Union, TRUE North simplify tuition payments
Western Union, a leader in cross-border, cross-currency money movement and payments, heralded its collaboration with TRUE North, a multi-user, web-based system to manage the information tracking, reporting and collaborative needs of international education programs.
The collaboration will enable students to pay tuition and expenses using a simplified payment process, helping funds to arrive on time and in full, without hidden charges to the educational institution, the partners said.
ACQUISITION
Clearent gains controlling interest in Service Autopilot
Payments solutions provider Clearent stated it acquired controlling interest in Service Autopilot, a field-service-management, software-as-a-service business serving green-industry (lawn care, snow-removal and cleaning) customers. Clearent Software Holdings, a wholly owned subsidiary of St. Louis-based Clearent, said the move is the latest example of its effort toward broadening its stable of high-quality, affordable and user-friendly solutions to customers in the field-services industry.
Service Autopilot will continue to operate business as usual out of its Richardson, Texas, headquarters. Its founders, CEO Jonathan Pototschnik and CTO John Caldwell, will stay on as shareholders and continue to lead the company in their current roles. Additionally, all 90 Service Autopilot employees will stay on following the completion of the acquisition.
APPOINTMENTS
Tribe payments appoints three
Tribe Payments, a team of industry experts dedicated to delivering the future of payments, made three C-level appointments. Fadl Mahmoud was appointed chief information officer, Vytautas Mickevicius appointed as chief technology officer, and Alex Reddish appointed as chief commercial officer. Tribe said the hires are a milestone in its mission to assemble the best global payment experts to deliver payment technology that doesn't compromise between speed and scale.
Mahmoud has 15 years' experience working within payments technology; Mickevicius previously held roles at Alna and Deutsche Bank, and has experience of creating online gaming systems from scratch; and Reddish was head of issuing and head of business relations at Valitor, and was also head of European business at Raphaels Bank.
i2c expands leadership team
i2c Inc., a global provider of digital banking and payment processing technology, stated it added four payments industry veterans to its leadership team. Janet Monroe, head of global client success, brings more than 20 years of payments and client service experience to i2c, having held executive leadership positions at Visa Inc. and iPayment (now Paysafe). Joining i2c as head of global products, Ava Kelly has extensive experience in the industry and has held executive leadership positions at both Visa and American Express. Nikki Waters, head of i2c's global marketing team, has long-term subject matter expertise in marketing and business development in electronic payments and financial services through executive leadership positions held at Fiserv, Visa, and STAR (a First Data company). Steve Gray joins the company as head of fraud and risk solutions. With more than 20 years of payments and fraud risk solutions experience, he has held leadership positions at Visa, Socure, Best Buy, Mastercard, and HNC/FICO.
Paysafe taps Richard Swales
Global payments provider, Paysafe Group appointed Richard Swales as its chief risk officer, effective Oct. 14, 2019. Swales will be based in the company's Dublin office in Ireland, which opened earlier this year. Swales, who will report to Paysafe CEO Philip McHugh, will assume overall responsibility for the group's global risk strategy, comprising its enterprise, merchant and consumer risk functions. Paysafe said Swales is a seasoned leader who brings over 30 years' experience of the risk industry to the role. He joins Paysafe from PayPal, where he spent the last nine years in various roles, leading its global risk, compliance and governance strategy.

The Green Sheet Inc. is now a proud affiliate of Bankcard Life, a premier community that provides industry-leading training and resources for payment professionals. Click here for more information.
Notice to readers: These are archived articles. Contact names or information may be out of date. We regret any inconvenience.
Prev
Next