The Green Sheet Online Edition
September 23, 2019 • Issue 19:09:02
Who's really who in the payment processing biz?
By Adam Atlas
Attorney at Law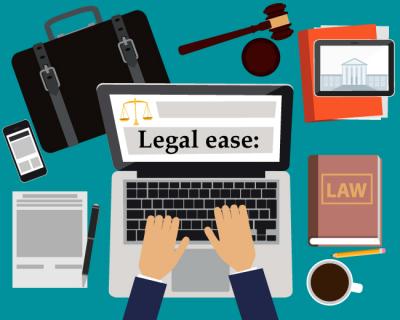 What's the difference between an agent and an ISO? When does an ISO become a super-ISO? And what distinguishes a processor from an acquirer? The reality in the acquiring industry is that parties may use certain terms to describe themselves, but the roles they play might not match textbook definitions of the terms they have chosen.
This comes as no surprise given that the acquiring industry consists of essentially a banking service that is sold, operated and serviced primarily by nonbank entities such as processors, ISOs and agents. When party A sells the services of party B, it's often the case that party A uses different terms than those used by Party B to describe the same services.
The purpose of this article is to provide rough definitions of some of the key roles in the acquiring industry and a general sense of the typical rights and obligations of each. This summary should not be used as a definitive guide; the real rights and obligations of parties are set out in their contracts and the applicable law.
Payment network
Visa, Mastercard, AmEx, Discover, JCB and China Union Pay are examples of payment networks. While each payment network has unique characteristics, most of them share the similarity of providing two key services to members.
First, they maintain a network of issuing and acquiring institutions (they are not always banks). The network serves as a reliable basis through which transactions can be processed and through which financial undertakings can be recorded.
For example, when a merchant accepts a Visa cardholder's card for payment, the merchant's acquirer will turn to the Visa network for an authorization from the cardholder's issuing bank to be sure that the card is valid and has a balance sufficient to pay for the transaction. Visa's network, like others, is prized for its speed and accuracy.
The second primary role of a payment network is to create, manage and build a brand. Ultimately, issuers and acquirers on a given network benefit only when people actually use cards that process transactions on the network. Networks promote their brands through advertising and incentives. Can you think of a payment network that has sponsored a recent Olympics? If you can, the network did its job in promoting its brand.
Issuing bank
Debt, glorious debt! That's the business of issuing banks; they issue cards to you and me so that we can incur debts and pay interest to them. Acquiring banks are, in a sense, enablers for us to use the cards we have been issued by issuing banks.
If you pay your credit card bill in full and on time every month, you might think the issuing bank is not earning from you. That is not correct. Issuing banks earn a majority of the interchange merchants pay to acquiring banks on all your purchases. Issuing banks assume the credit risk of cardholders who spend but don't pay. Issuing banks also contract with payment networks to license the right to brand their cards and access the network.
Acquiring bank
Acquiring banks are in the business of obtaining funds for merchants from issuing banks. Acquiring banks contract with payment networks for the right to use their brands and access their networks. Acquiring banks assume the risk of fraud, chargebacks and other merchant losses (but they often outsource that risk to processors and ISOs). Acquiring banks contract with processors to handle the processing of their transactions and ISOs to assist in sales, service and risk management of merchants.
ISO
An independent sales organization (ISO) is essentially an agent of an acquiring bank to whom the bank has outsourced certain of its duties, such as solicitation, service and, perhaps, liability for merchant fraud, chargebacks and other losses. There are roughly 2,300 ISOs in the world (I have posted a slightly dated list of them at www.paymentsbusinessisdeas.com).
A registered ISO is an ISO that has been sponsored by an acquiring bank, has met specific payment network requirements, and is thereby permitted to market services under its own name. An unregistered ISO is an ISO that has not been granted payment network registration and is required by payment network rules to sell under the name of its acquiring bank or another registered entity.
Sub-ISO/agent/ISA/MLS
These entities or individuals are typically independent contractors who solicit merchants on behalf of an ISO or acquiring bank, but unlike some ISOs, are not usually registered. It can be hard to pinpoint the differences between an ISO, agent, merchant level salesperson (MLS) or independent sales agent (ISA), but the best way to distinguish between an ISO and the others relates to the degree of responsibility assumed by the entity, such as minimum revenue, liability for merchant losses and registration – each of which could make the entity either more of an ISO or more of an agent/MLS/ISA.
Referral agent
A referral agent is like a sub-ISO or agent, with one key difference: referral agents do not negotiate pricing with merchants. Common referral agents are chambers of commerce, community banks and businesses in a position to send merchants to ISOs, as warm leads, but not in a position to negotiate pricing or collect merchant applications.
Gateway
A gateway undertakes for a merchant or an ISO (for the benefit of merchants) to create a secure connection between the merchant's POS and an acquiring bank or network. The purpose of the connection is to convey transaction data. Gateways are data pipelines, and they are not usually engaged in any financial element of the payment transaction.
Super-ISO
In short, a super-ISO is a big ISO. Some super-ISOs have purchased other ISOs, and combined, each constitutes an extremely large business that is responsible for many thousands of merchants.
Processor
A processor is a sophisticated gateway that is authorized by an acquiring bank and payment networks to deliver merchant transaction data to the payment networks. Processors are large and important participants in the acquiring business.
Hopefully, these rough definitions demystify some of the players in the industry.

In publishing The Green Sheet, neither the author nor the publisher is engaged in rendering legal, accounting or other professional services. If legal advice or other expert assistance is required, the services of a competent professional should be sought. For further information on this article, please contact Adam Atlas, Attorney at Law by email at atlas@adamatlas.com or by phone at 514-842-0886.
The Green Sheet Inc. is now a proud affiliate of Bankcard Life, a premier community that provides industry-leading training and resources for payment professionals. Click here for more information.
Notice to readers: These are archived articles. Contact names or information may be out of date. We regret any inconvenience.
Prev
Next