The Green Sheet Online Edition
September 23, 2019 • Issue 19:09:02
New Briefs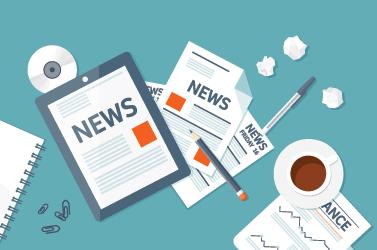 M&A activity tops ETA SLF agenda
The Electronic Transactions Association is hosting its annual Strategic Leadership Forum Sept. 25 to 27, 2019, in Boca Raton, Fla. The event is designed for senior-level payments industry executives and the ETA's certified payments professionals. (CPPs). Enrolled scholars and credentialed CPPs can earn up to nine ETA CPP continuing education credits for attending. Credits are earned at the rate of one per 50 minutes of session time, event organizers stated. Mergers, acquisitions and sweeping market changes impacting the maturing, consolidating payments ecosystem are at the top this year's SLF agenda. Presentations and panel discussions will highlight emerging trends, technology innovation and disruptive new entrants in the space.
Security flaws expose data on 419 million Facebook users
An unprotected directory containing approximately 419 million Facebook user IDs and phone numbers has roiled the security community. TechCrunch reporter Zach Whittaker broke the news Sept. 4, 2019. He and other security analysts criticized Facebook for unwittingly exposing user credentials to hackers. "The exposed server contained more than 419 million records over several databases on users across geographies, including 133 million records on U.S.-based Facebook users, 18 million records of users in the U.K., and another with more than 50 million records on users in Vietnam," Whittaker wrote.
MPC 2019 put spotlight on end user, global themes
The thirteenth annual Mobile Payments Conference showcased mobile technologies' evolution and growth. Industry leaders and subject-matter experts discussed security, technology, communications and the global app marketplace. The event provided a diversity of presentations, resources and networking opportunities. "This year, the Mobile Payments Conference sharply focused on the future and brought a range of experts to speak on very timely topics for both strategists and payments veterans," said Katherine McClure, partner, business development at PPRO. "Of particular interest to me were the themes of customer experience and international payments."
Virtual community empowers, connects payment pros
Payments veteran Marc Beauchamp, author of How to Survive and Thrive in the Merchant Services Industry and creator of Bankcard Bootcamp, recently launched Bankcard Life. Designed to empower and connect payments professionals, the new website and online community provides a platform for like-minded individuals to share experiences, challenges and best practices, Beauchamp stated. "This business is not easy," he said. "It takes perseverance, commitment and hard work to build something of significance. I am sharing what I've learned over the last 25 years to help members avoid some of the mistakes I made along the way." Beauchamp noted that the community is a private, recruiter-free zone where members can safely transact without competitive offers or promotional pressures.

Following are excerpts from news stories recently posted under Breaking Industry News on our home page. For links to these and other full news stories, please visit www.greensheet.com/breakingnews.php.
The Green Sheet Inc. is now a proud affiliate of Bankcard Life, a premier community that provides industry-leading training and resources for payment professionals. Click here for more information.
Notice to readers: These are archived articles. Contact names or information may be out of date. We regret any inconvenience.
Prev
Next