The Green Sheet Online Edition
January 14, 2019 • Issue 19:01:01
New Briefs
Editor's Note: Following are excerpts from news stories recently posted under Breaking Industry News on our home page. For links to these and other full news stories, please visit www.greensheet.com/breakingnews.php?flag=previous_breaking_news.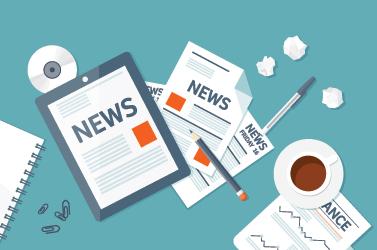 Malware attacks PayPal, exploits Android
ESET researchers disclosed Dec. 11, 2018, that a Trojan attack vector is exploiting a weakness in the Android operating system. The Internet security provider said the malware targets Android users who access the PayPal app and warned that it can override two-factor authentication. The malicious app is designed to steal money from PayPal accounts and phish for credit card credentials by placing overlays on Google Play, WhatsApp, Skype, Viber, and Gmail.
Accurate info, BOPIS a must for many this holiday season
Episerver recently issued A-Z Seasonal Rules: Global Findings, its 2018 holiday commerce report, which includes 26 ways merchants can "stuff" their sites with holiday cheer to draw more shoppers and entice them to buy.
Episerver found several features to be especially important this year. Top of mind for many shoppers is accurate information. "In search of the perfect gift, holiday shoppers are more willing to visit new websites," researchers wrote. "Since there is no context in which to trust the company, any element of a web page, from top to bottom, that seems "off" will send them packing." Buy online and pick up in-store (BOPIS) was also a draw for many.
Cash is king, even as ATM growth slackens
Despite predictions to the contrary, cash remains a staple if the American consumer's payment choices. That's an underlying message gleaned from the 2018 Health of Cash Study, prepared by Cardtronics. Separately, a new report by the strategic research and consulting firm RBR predicts a decline in worldwide ATM installations over the next several years as Chinese consumers' growing adoption of digital payments contracts demands there for cash. According to RBR's Global ATM Market and Forecasts to 2023, the worldwide installed base of ATMs peaked at 3.28 million in 2017 and will drop to 3.23 million by the end of 2023.
Analysts predict record post-holiday fraud, chargebacks
Record 2018 holiday spending may lead to high levels of returns, chargebacks and consumer fraud, retail analysts warned. The Chargeback Triangle, a May 2018 independent study by Javelin Strategy & Research and sponsored by Verifi, linked U.S. consumer disputes and chargebacks to $31 billion in losses, with merchants sharing almost $19 billion of the overall costs. Authors identified merchants, issuers and customers as three points of a chargeback triangle in which each should bear equal responsibility for prompt, accurate communication.
Software-based mobile payments join EMV product family
EMVCo launched the Security Evaluation Process for software-based mobile payments (SBMP) on Dec. 18, 2018, adding software-based payments to its growing list of EMV-certified (Europay, Mastercard and Visa) products. The global technical body, jointly owned by American Express Co., Discover Financial Services, JCB, Mastercard, UnionPay and Visa, said it revised the EMV standard to support a variety of emerging mobile payments schemes. "There are an increasing number of solutions being deployed that use software applications to store and perform payment transactions on mobile devices," EMVCo members wrote. "As SBMP applications must operate in the more vulnerable consumer device environment, solutions often [utilize] a layered security approach incorporating various device and software components to help with combating the potential threats."
Fed study IDs card payments growth driven by CNP transactions
The number and value of card payments continue to grow while check and ATM transactions decline. Card-not-present (CNP) transactions appear to be leading the overall card payments charge, while chip-authenticated cards dominate card-present transactions, according to a new report from the Federal Reserve Board. The sum of all credit, debit and prepaid card payments grew by 11.3 billion between 2016 and 2017 to total 123.5 billion, the Fed said. The total value of card payments in 2017 was $6.5 trillion, up from $6.0 trillion in 2016.
Mastercard report: holiday sales grew 5.1 percent
The retail sector appears poised to report its best year-end holiday sales season in years. According to the Mastercard SpendingPulse, which tracks spending trends across payment types (cash, cards and checks), retail sales this holiday season rose by 5.1 percent over 2017 to total more than $850 billion, the largest increase in six years. Online shopping sales registered the biggest gains, rising 19.1 percent over 2017 online holiday sales.

The Green Sheet Inc. is now a proud affiliate of Bankcard Life, a premier community that provides industry-leading training and resources for payment professionals. Click here for more information.
Notice to readers: These are archived articles. Contact names or information may be out of date. We regret any inconvenience.
Prev
Next