The Green Sheet Online Edition
January 14, 2019 • Issue 19:01:01
Industry Update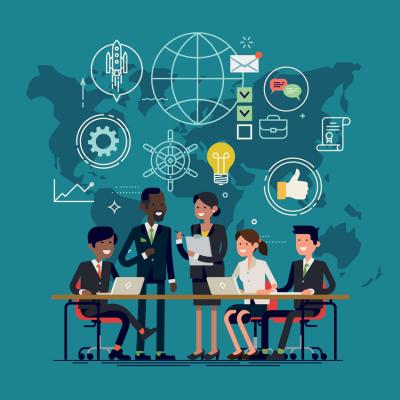 ANNOUNCEMENTS
Discounted enrollment for ETA's 2019 Transact available
The Electronic Transactions Association opened registration for Transact, which will take place April 30 to May 2, 2019, in Las Vegas. And the first 500 to register at etatransact.com with the code "LAUNCH" will save $345 off the registration fee. The annual show provides 4,000 attendees with a robust exhibit hall with more than 200 exhibitors, extensive networking events, and forward-looking educational sessions on the groundbreaking technologies, trends and policies shaping the payments industry, the ETA stated.
HashCash launches blockchain solution for virtual gaming interoperability
According to a Worldwide Asset eXchange survey of 1,000 gamers and 500 developers, close to three-fourths of gamers stated flexibility to transfer virtual items across multiple games would motivate them to purchase those items more. In consultation with video game production studios, HashCash Consultants intends to fulfill this demand through the implementation of blockchain. "The primary market for virtual items in games is tens of billions of dollars, as of 2017," HashCash said.
Impact PaySystem offers domestic CBD, hemp credit card processing
Driven by customer and reseller feedback, Impact PaySystem now offers credit card processing for domestic canabidiol (CBD) and hemp products. Traditionally, merchants in this sector are challenged in finding a reliable partner for processing, having been deemed high risk in the industry, the company noted, adding that the program enables merchants to avoid offshore services that cause high decline rates for merchants.
Maverick BankCard unveils redesigned dashboard interface
Electronic payment processor Maverick BankCard launched a new dashboard interface for its payments platform designed to provide an enhanced system for merchants, partners and the Maverick team. The redesigned interface demonstrates a responsive, analytics-driven, user-friendly experience that allows merchants and partners to benefit from industry-leading payments technology, differentiate themselves in the market and sell more on technology than rate, Maverick stated.
NBP offers Single Sign-On
National Benefit Programs added Single Sign-On to its offerings. The service provides users with access to multiple sites via a single authenticated login. "Many acquirers, processors and ISOs are challenged to provide SSO in a way that would connect their websites to their online statement reporting system due to cost, resource limitations and prioritization, as the cost alone can easily fall in a range of up to $10,000 per site integration," NBP said. "NBP will pay for the effort of tying your website to our white-labeled discount buying program with a simple click."
Payscape opens office in Columbus, Ohio
Atlanta-based financial technology company Payscape opened an office in Columbus, Ohio. The new office is helmed by Chris Warren, sales development leader. The new location marks Payscape's 16th market and second in the state of Ohio. Warren's goal as a new manager is to grow the Columbus office so that it is routinely recognized as one of the most professional and highest producing offices in its market, Payscape stated.
RESEARCH
Lack of payment choices an issue for travel companies
More than one third of British, American, Chinese, French and German travelers surveyed globally (36 percent) are unhappy about not being able to pay the way they want when booking holidays online, according to an online survey of 7,400 consumers by ACI Worldwide and YouGov. "Lack of transparent pricing is another large concern for travelers, with 66 percent globally saying there are too many hidden fees such as add-ons when booking trips and tickets online, resulting in final prices that are different to the ones advertised," ACI added.
Mercator compares GPR debit and prepaid cards
A 16-page research report from Mercator Advisory Group titled The Blurred Lines Between Debit and Prepaid Cards considers the differences between debit and prepaid cards and why providers and users might favor one over the other. Sarah Grotta, director, debit and alternative products advisory service at Mercator Advisory Group and report co-author, stated, "Initially prepaid product providers were developing solutions to offer users a bankcard-like product. Now financial institutions are seeing inspiration in GPR card attributes."
Among the report highlights are a comparison of regulatory differences between debit and GPR cards; market sizing for prepaid and debit, including a look at the decline in the unbanked population in the United States; and review of the features and functionality of leading GPR cards and entry level checking accounts from five U.S. banks.
PocketSuite finds affluent solopreneurs rely on SMS
PocketSuite, a provider of mobile-based booking, payment, and client management tools for solopreneurs, researched SMS use among thousands of small businesses. Researchers found that 99 percent of all business communications for solopreneurs are sent via SMS. "This includes 77 percent of all business transactions for the most successful individuals, who are earning more than $120,000 annually," they wrote. "SMS is also critical for the solopreneurs with the largest client volume, with 88 percent of transactions conducted via SMS."
PARTNERSHIPS
Baker, MTrac, Superbad implementing turnkey cannabis payments
Global Payout Inc. subsidiary MTrac Tech Corp. and Baker Technologies signed an affiliate agreement to offer a turnkey cannabis payment platform for dispensaries nationwide. The alliance was formed to solve growing issues with payment processing in industries considered high-risk, including the cannabis industry. Combining MTrac's secure blockchain-based payment system and Baker's CRM platform, the solution will be marketed nationwide by DEWL LLC an affiliate of the Superbad brand, the partners said.
Bluefin, Cashnet to provide PCI-validated P2PE
Bluefin, a provider of payment security solutions, and education technology company Blackboard Inc. partnered to provide Bluefin's Payment Card Industry (PCI) security standards-validated point-to-point encryption (P2PE) solution through Blackboard's Cashnet electronic payments platform. "The new Bluefin and Cashnet P2PE offering secures credit and debit card transactions by encrypting all data within a PCI-approved point of entry device," Bluefin stated. "This prevents clear-text cardholder data from being available within the device, or in the merchant's system where exposure to malware is possible."
Global Payout, GreenBox POS offer blockchain payments
Global Payout and its subsidiary MTrac Tech Corp. executed a license agreement with GreenBox POS for blockchain payment technology for use in a variety of business sectors. Global stated this agreement will enable it to provide payments to a host of industries considered both low and high-risk by traditional merchant processors. "I believe this relationship will offer the general public the ability to use the ledger technology of Blockchain in a salient way and can showcase how this technology can be use in a multitude of ways to solve many of the issues plaguing the financial services industry," said Global Payout CEO Vanessa Luna.
Paysafe, Google extend collaboration in five new countries
Google added paysafecard, a prepaid solution and part of the Paysafe Group, as a new payment method in the Google Play Store in five additional European countries: Germany, the U.K., France, Spain and Greece. The expansion of the Google/paysafecard partnership follows the successful June 2018 launch of paysafecard as a Google Play Store payment method in Poland, Czech Republic, Slovakia, Slovenia and Cyprus.
Paysafe noted that paysafecard enables consumers to use cash to shop for goods online, simply and securely, using a 16-digit PIN to complete the payment transaction. It opens up significant possibilities for Google and online shopping for millions of consumers who were previously excluded – either because they don't have a bank account or credit card, or don't want to enter their bank account details on the Internet, often for security reasons, Paysafe added.
RetailOps, PayJunction integrate retail management, payment solutions
PCI Level 1 merchant account provider PayJunction now integrates with retail management provider RetailOps to provide streamlined inventory and payment management to RetailOps users. Businesses using RetailOps can now use PayJunction's Smart Terminal to accept EMV and near field communication contactless payments for in-person transactions. RetailOps' comprehensive software suite helps businesses manage orders, track inventory, stock products and provide limitless reports on their businesses, and with PayJunction, customer payments occur quickly and are stored in the cloud for easy future reference, the partners noted.
SpotOn, Vaultbank partner to enable merchant cryptocurrency acceptance
SpotOn Transact LLC reported that SpotOn merchants will soon be able to process transactions using cryptocurrency through its new partnership with Vaultbank, a technology company that uses blockchain to create, issue and trade financial instruments. This will allow customers to pay in the currency of their choice, while the merchant can either convert the payment back to fiat currency or keep in cryptocurrency if desired. Additional features to be added include the ability for merchants to have loyalty capabilities in cryptocurrency and to buy/sell/trade cryptocurrency on the SpotOn platform, according to SpotOn, whose partnership stemmed from SponOn's investment in Vaultbank's seed round of funding.  
ACQUISITION
In alliance with Zafin, Accenture acquires select assets from Zafin
Accenture agreed to form a strategic alliance with Zafin, a Canada-based provider of financial services software devised to bring new capabilities to help modernize and augment legacy information technology (IT) infrastructures that underpin the financial services industry. Under the agreement, Accenture will serve as a preferred integrator of the Zafin financial software platform as part of a joint go-to-market strategy.
In a related agreement, select employees from Zafin's professional services business will join Accenture's global Financial Services practice, giving Accenture additional technical integration and development abilities that are expected to enhance its financial services offerings. The new relationship will further strengthen Accenture's ability to help financial institutions modernize their legacy IT systems and enhance their digital services programs while enabling Zafin to continue its focus on developing market-leading financial services software solutions, Accenture said.
APPOINTMENTS
Signature Card Services selects Bennett
Payment processing service provider Signature Card Services added Jacob Bennett to its executive team as senior vice president of underwriting and risk. He is tasked with streamlining merchant onboarding and improving risk and underwriting processes. In addition to risk mitigation, he has a mind for strategy and a mastery of operations, regulatory compliance, and the payments processing industry at large, SCS noted. Bennett is an ETA Certified Payments Professional and an active member of the Merchant Acquirers' Committee (MAC) and the Electronic Transactions Association (ETA) Professional Development Committee, as well as a frequent speaker, and contributor to industry publications. In 2018, Bennett was recognized as a game-changer in digital payments and inducted into ETA's Forty Under 40 inaugural class.
Prentice joins NMA
National Merchants Association, a merchant advocacy group and merchant services provider, named Barry Prentice as its vice president of risk and underwriting. Prentice brings more than 15 years of payments experience to his role at NMA and has extensive card-not-present expertise, NMA noted. Prentice is now responsible for leading the NMA's risk and underwriting departments – making crucial credit and compliance decisions on high-risk and high-volume accounts, as well as developing and maintaining internal policies for risk mitigation.
Nuvei taps Calliham
Nuvei, a provider of global fintech solutions and community of payment experts, appointed Scott Calliham as its senior vice president, M&A and strategy. Calliham will lead efforts to identify growth opportunities through potential acquisitions, collaborate with the executive team across business units and help drive the implementation of Nuvei's corporate strategy. Calliham has over 20 years' experience in the payments industry related to mergers and advisory services, product and project management, plus corporate strategy and consulting engagements, Nuvei stated. He joins Nuvei from First Annapolis Consulting, now part of Accenture, where his primary focus was on business development and consulting for domestic and international banks, payment processors, acquirers and technology providers.
Leehy steps down, Matthews steps up as president of ATMIA
Jeff Matthews, CEO of Grant Victor companies and former deputy president of the ATM Industry Association assumed the role of president of the association following the resignation of John Leehy, former CEO of Payment Alliance International. ATMIA CEO Mike Lee said, "John Leehy's presidency of ATMIA was distinguished and inspiring, and we thank him for his leadership, which has made us stronger and better as an association. We wish him all the success he deserves in future." Matthews added that this is an exciting time for the industry and encouraged all members to step up their involvement to collaborate and help define a vision for the future.

The Green Sheet Inc. is now a proud affiliate of Bankcard Life, a premier community that provides industry-leading training and resources for payment professionals. Click here for more information.
Notice to readers: These are archived articles. Contact names or information may be out of date. We regret any inconvenience.
Prev
Next