The Green Sheet Online Edition
January 14, 2019 • Issue 19:01:01
Enterprise selling in an SMB world - Part 1
By Dale S. Laszig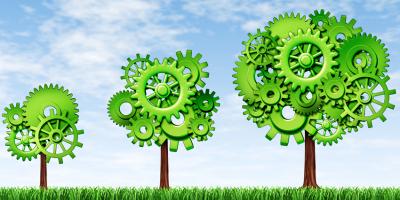 Buoyed by reports of record 2018 holiday spending, analysts predict more retail growth in 2019, particularly in the evolving small and midsize business (SMB) sector. Advanced technologies have introduced SMBs to a big-brand experience and new set of challenges.
Independent research by global payments provider Paysafe Group found SMBs struggle with "competing priorities" in their efforts to balance frictionless checkouts with payment security. Lost in Transaction: The future of payments for SMBs, published by Paysafe in October 2018, found 54 percent of ecommerce merchants surveyed believe frictionless transactions, such as in-app payments, make them more vulnerable to fraud. Seventy-six percent reported feeling aggressively targeted by fraudsters.
This is the first article in a two-part series that takes a deep dive into today's SMB market. It explores evolving SMB environments and includes research findings and commentary by payments industry leaders innovating in the space. Part 2 will examine how merchant level salespeople (MLSs) can use their industry knowledge and personal experience to solve the most pressing issues SMBs face.
Help me innovate
During the past two years, Paysafe Group's Lost in Transaction series has highlighted global payment trends. In its latest installment, researchers surveyed 601 card-not-present (CNP) SMBs in the United States, Canada, United Kingdom, Germany and Austria and 306 card-present SMBs in the United States and Canada. Respondents shared attitudes about payment acceptance methods, innovation and the customer experience.
O. B. Rawls IV, chief commercial officer, payment processing at Paysafe, said the research revealed that brick-and-mortar retailers aspire to truly innovate at the intersection of payments and the in-store experience. In response, Paysafe's sales discovery process has evolved from price and service discussions to needs assessment and solution selling, he noted. Direct and indirect sales representatives have been centering conversations with merchants about security, data protection, business management tools and POS solutions.
"The end goal is to help our customers implement solutions that enable them to better their business," Rawls said. "By consulting with the customer, we are able to provide them with solutions that meet their needs and are reliable and easy to use."
Solve my pain points
Rawls also mentioned that MLSs with good listening skills can get to the heart of customer pain points and offer targeted solutions to help them achieve business goals. When you understand their type of business, wants and needs and how they're managing certain functions, you can provide merchants with multiple options to consider, he stated.
Paysafe researchers found small and midsize merchants are buying into a fragmented landscape, with "significant divergences between different countries in the methods accepted." Following are survey respondents' most frequently cited pain points:
Accept more payment types: Merchants want to accommodate their customers by accepting as many payment types as possible, including cross-border currencies. Most North American merchants surveyed support contactless payments, which they see as a stepping stone to a more seamless checkout experience. Only 6 percent of respondents currently accept cryptocurrencies.
Balance security with ease-of-use: More than half the merchants surveyed are concerned that removing friction from payments increases exposure to fraud. Seventy-four percent believe fraudsters are increasingly targeting online businesses. Most merchants believe their payment service providers (PSPs) are responsible for protecting transactions.
Improve transaction and settlement speeds: Customers need smooth and quick transactions; merchants need to receive the funds in their accounts as soon as possible. It can take up to two days for a transaction to fully clear in a merchant's account, although some PSPs are paying ahead of bank clearances to help their clients, researchers found.
Improve conversion rates: Combating abandoned transactions is critical. Businesses can no longer sustain 11 percent checkout abandonment rates and need to address the underlying reasons for customers dropping out of transactions and leaving shopping carts. CNP merchants believe having smoother payments will boost conversion and retention rates.
Monitor, detect and prevent fraud: Credit card fraud remains a top concern for SMB merchants. Thirty-six percent of respondents saw credit cards as the most vulnerable payment method; 25 percent were concerned about cryptocurrencies; 59 percent named security as a priority when choosing a service provider.
"When it comes down to it, knowledge is key," Rawls said. "Not only should salespeople be knowledgeable about what they sell on a daily basis, but they should have a strong knowledge of all possible solutions that can be offered to SMBs. By listening carefully to their merchant's needs, they will be able to provide a solution that is the best for the merchant's business and build trust and, hopefully, a long-term customer relationship."
Give me real-time solutions
As sole proprietors and SMBs implement enterprise-scale solutions, they are finding it easier to attract new customers but more challenging to keep them, noted Brandon Spear, president at Multi Service Technology Solutions Inc. "Consumer behavior seems to be shifting from brand-centric to experience-centric," Spear said. "That little guy who delivers a great customer experience can compete with larger players, but he will need a new set of competencies to identify and remove friction points and earn customer loyalty."
Generally speaking, it is easier for startup businesses to build a great customer experience, because they are not bogged down by legacy infrastructures and people who say, "We have always done it this way," Spear said. MSTS strives to remain agile and relevant by continually adapting to market conditions. Over the past 40 years, the company has evolved from a petroleum payment card issuer to a managed services provider.
As he reflected on his company's heritage, Spear pointed out that MSTS is constantly improving by staying focused on its customers. "You have to unpack what a customer journey looks like and make a concerted effort to remedy points of friction," he stated. "Customers will remember a long checkout line and arduous paper-based credit approval process. But they will also remember a great check-in, checkout or instant approval experience, all of which drive customer loyalty."
MSTS recently identified a need for a real-time integrated credit and underwriting platform in the midsize business community and converted an enterprise solution into an SMB product. The company's cloud-based Credit as a Service platform enables small and midsize business owners to issue lines of credit and automate customer onboarding, invoicing, accounts payable and billing procedures. "In the age of instant, automation is king," Spear said. "The customer journey can't be days or hours; it needs to be seconds."
Help me balance speed and security
David Greenberg, chief administrative officer at North American Bancard Holdings LLC, emphasized the need to balance fast onboarding with skilled underwriting and risk management. This includes looking for red flags such as a wrong number on a merchant application. Noting that fraudsters have also improved their transaction speeds, Greenberg advised processors to apply all requirements to merchants in their due diligence, with no exceptions. "It can be easy for merchants to have frictionless, personalized solutions if they choose to ignore the rules," he added.
Greenberg also highlighted the importance of a May 2018 rule issued by the Financial Crimes Enforcement Network (FinCEN). The rule provides guidance on customer due diligence (CDD) and is designed to improve transparency and prevent criminals from misrepresenting targets' business accounts and activities. The ruling's four requirements are as follows:
Identify and verify the identity of customers.
Identify and verify the identity of the beneficial owners of companies opening accounts.
Understand the nature and purpose of customer relationships to develop customer risk profiles.
Conduct ongoing monitoring to identify and report suspicious transactions and maintain and update customer information.
"These rules apply not just to the merchant, but to owners of the merchant, even those who only have a 25 percent ownership stake," Greenberg added. "Follow the rules, maintain transparency and use technologies to reduce friction and improve transaction speed without sacrificing security. Biometric solutions such as retina scanning on smartphones can securely authenticate consumers and reload their prepaid accounts in seconds."
Treat me like a pro
In today's merchant environment, everyone knows more about payments, security and fraud, stated Jeff Wakefield, payments industry veteran and principal at the consultancy Customer Focused Marketing. "MLSs have to become more knowledgeable and be better consultants so that they can talk about their customers' businesses," he said.
Wakefield views mentality, not size, as a key differentiator between small firms and enterprise organizations. For example, mom-and-pop merchants that open a few stores would still be considered SMBs. Merchants become midsize businesses when they add layers of management and put other people in charge of stuff, he explained. That's when your sale becomes a mini-enterprise sale.
"Medium-sized business owners and big brands tend to worry about the same things," Wakefield said. "Pure SMB, mom-and-pop merchants are a mostly emotional sale. You're not going to sit down with them and review the fraud report. You'll say, 'We have an encryption solution and we'll charge you $15 a month to protect your system.'" Wakefield called the old model of reviewing merchant statements and offering competitive rates a "one-trick pony," noting that there's no place for them in today's small merchant marketplace. It's time to evolve, he stated. Instead of talking price, talk about their business, he counseled. Become vertically focused by learning about their industries, so that you can explain how industry trends will impact their businesses. Ask questions. Ask merchants if they could choose one thing to improve their business this year, what it would be, he added.
Futureproof my business
MLSs are always selling in the enterprise world, Wakefield said. A majority of businesses start their fiscal years in February, so sales representatives try to get budgets wrapped up before the holiday season. Proposals for the following year's projects are typically sent out in the summer months. "You may propose enhancing old systems with a solid ROI," he said. "When you know it's not in the budget for next year, you keep on selling at different levels."
Keeping your sales pipeline filled, thinking ahead and reacting quickly are critical to success in enterprise selling, according to Wakefield. "When I worked at Verifone, I knew clients were planning to launch mobile projects," he said. "But their funds got pulled after the Target breach. In some cases, we offered host settlement solutions to help clients keep card data out of scope."
Wakefield expects to see increased adoption of mobile wallets and in-app payments in the SMB sector. Paysafe research supports his predictions, showing growing demand for near field communications at the POS. "The hardware in stores will need upgrading if plans to offer new methods are going to work," report authors wrote. "Sixty-six percent of stores in the U.S. and Canada currently have chip card readers and 60 percent have a fixed terminal where a customer has to pay; only 36 confirm they use dedicated contactless terminals and only 29 percent have wireless terminals that can be brought to the customer."
Wakefield noted his firm is thinking ahead to the following year, and merchants are too. "Merchants may not be ready to implement a new solution until something triggers it or they realize that they are losing business because they are not offering a particular program or service."

Dale S. Laszig, senior staff writer at The Green Sheet and managing director at DSL Direct LLC, is a payments industry journalist and content provider. She can be reached at dale@dsldirectllc.com and on Twitter at @DSLdirect.
The Green Sheet Inc. is now a proud affiliate of Bankcard Life, a premier community that provides industry-leading training and resources for payment professionals. Click here for more information.
Notice to readers: These are archived articles. Contact names or information may be out of date. We regret any inconvenience.
Prev
Next