The Green Sheet Online Edition
September 24, 2018 • Issue 18:09:02
Terminal wars revisited
By Dale S. Laszig
DSL Direct LLC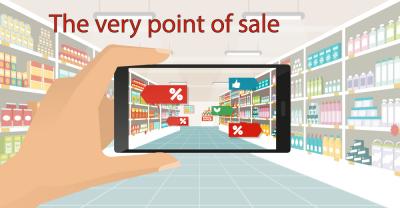 Merchant level salespeople (MLSs) had the ride of their lives in the heydays of terminal selling. Never mind that many boxes became obsolete before merchants had finished paying for them. Quantity discounts and leasing programs were putting food on the table through the eighties and nineties. Despite early warnings from ISOs and manufacturers, who correctly predicted the bubble would burst, many MLSs thought of countertop terminals as a kind of lifetime annuity and were surprised when virtual terminals and POS giveaways began to eat their lunch.
In 2004, Jared Isaacman, CEO at Shift4 Payments, then known as United Bank Card, issued the opening salvo in the terminal wars with a free terminal program. Isaacman said few early imitators understood the nuances of bundling equipment with services. As a result, many ISOs went out of business. Equipment margins also took a hit, prompting equipment manufacturers to explore outsourcing and off-shoring manufacturing facilities.
Isaacman told The Green Sheet he never intended the program to be a pure hardware play; the objective was to offer a comprehensive, end-to-end platform. To that end, his company bundled signature capture, online reporting and free terminals into its all-inclusive Interactive Merchant System. "We also had very specific models of the terminals manufactured uniquely for what was United Bank Card at the time," he recalled. "Most of our competitors who launched similar programs about six months later really were just offering a subsidized hardware solution."
Curtains for one-size-fits-all
In the ensuing years, customized, integrated POS solutions gradually replaced uniform countertop terminals. For established and newer merchant verticals, device manufacturers integrated customer-facing PIN pads with proprietary POS systems. Eventually, customer-facing systems found their way to small and midsize merchants, largely driven by browser-based terminals, mobile payment solutions and low-cost tablet POS options.
Isaacman noted that through nearly 14 years and several re-brandings, Shift4 Payments maintained its original premise of delivering innovative technology solutions to partners. "We have always felt it is our fundamental obligation to empower our sales partners with differentiated and market disruptive solutions to win over and retain premium customers," he said. "That is why in 2008, we made substantial investments in hardware, software, systems and other integral areas in order to assemble the first POS-as-a-service program."
At the time, Isaacman described the subscription service model as a point of differentiation for partners and a key driver of organizational growth. Ten years later, he said the integrated payments journey continues to yield positive results. He has seen merchant services become more commoditized, making it imperative for MLSs and ISOs to offer more than just competitive prices. They must also solve problems and help merchants simplify and enhance the customer experience, he added.
Ancillary products, services
When ISOs and MLSs could no longer bank on upfront leasing profits and "future proof" equipment sales, they began to look for new ways to compete. "Think outside the box" and "so much more than terminals" became popular expressions. Industry veterans saw friends struggle to reinvent their jobs and business models; many left the industry.
ISOs and MLSs doubled down on ancillary products and services to replace lost terminal revenue. Gift card, loyalty and prepaid programs delivered recurring revenue streams. Mobile app marketplaces further expanded value-added offerings, enabling merchants to selectively incorporate apps and preconfigured vertical bundles uniquely designed for their markets.
The State of Application Development 2018, published by OutSystems, found 66 percent of new apps are developed for customers or business partners. "The world is changing at breakneck speed, and the challenge for all businesses is to identify the threats and opportunities that will come from digital innovation and respond faster than their competitors," researchers wrote. "Those that fail in this task risk hemorrhaging customers and revenue to more agile competitors, including new disruptors, that aren't weighed-down by complex architectures and legacy-debt."
Single-access, diverse ecosystems
The payments ecosystem is a complex patchwork of competing offerings, Isaacman noted. Closed, proprietary systems are being replaced by open-source, interoperable systems that support an array of third-party apps. Merchants need knowledgeable guides who can help them adapt to ever-changing technology, security and regulatory requirements. They need trusted partners with advanced tools and foresight who can help keep their processing systems efficient, compliant and up-to-date, while providing a single point of contact for support, he added.
Andrew P. Russell, CEO at Sound Payments Inc., said, "We're not a monorail type of business dependent on one offering; we're a software company providing solutions to industries as a whole." Russell said his company is at the forefront of an industry-wide movement toward vertical solutions designed to help ISOs, ISV channel partners and dealers increase market share.
Building integrated, end-to-end merchant solutions is a tall order, even for a large company; no organization can build this type of system alone, Russell stated. It has been interesting to observe manufacturers embrace "co-opetition" by partnering with competitors to build flexible, scalable platforms, he added.
Payments' long game
Neetu Shaw, partner, financial services, higher education and automotive at Clarity Insights helps clients apply macro payments industry themes to their particular environments. "Legacy systems don't work anymore," she said. "Merchant acquirers, payment card issuers and third-party service providers are looking for ways to dynamically create smooth linkages."
As she reflected on the new payments ecosystem, Shaw said she is fascinated by the diversity of "co-opetition" in the space. She has seen clients collaborate with fintechs to build customer-centric solutions, while leveraging artificial intelligence to mitigate cyber risk. "Digital is transforming traditional models across numerous industry sectors," she stated. "Companies are demanding holistic, data-driven systems that can help them understand where their long game is going."
Isaacman believes days are numbered for standalone terminals and what he portrayed as "gimmicky services, like cash discount, that provide a short-term extension to a dated solution." He said merchants need more than terminals; they need technology that can help them manage their businesses, engage with customers and process payments. "ISOs and MLSs must think beyond terminals and deliver an entire ecosystem of technology that makes intelligent use of ticket-level and payment data to drive consumer engagement," he said. "Shift4 will continue to focus on these areas to ensure the company remains hyper-relevant well into the future."

Dale S. Laszig, Senior Staff Writer at The Green Sheet and Managing Director at DSL Direct LLC, is a payments industry journalist and content provider. She can be reached at dale@dsldirectllc.com and on Twitter at @DSLdirect.
The Green Sheet Inc. is now a proud affiliate of Bankcard Life, a premier community that provides industry-leading training and resources for payment professionals. Click here for more information.
Notice to readers: These are archived articles. Contact names or information may be out of date. We regret any inconvenience.
Prev
Next