The Green Sheet Online Edition
September 24, 2018 • Issue 18:09:02
Why you must grasp the new rules of small business marketing
By Barry Davis
Womply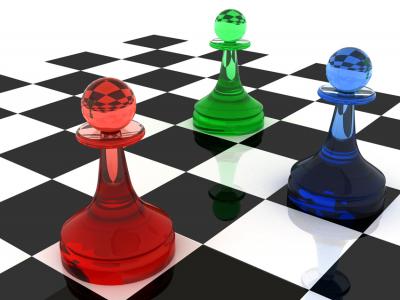 I occasionally hear from small business owners who tell me they don't need marketing or don't have the time to conduct proper marketing. "We're too busy, and we don't need it anyway," they say. Unfortunately, in the digital age, no business – even a small mom-and-pop shop – has the luxury of avoiding marketing altogether. But the rules have changed, and every merchant level salesperson (MLS) needs to be aware of this significant shift.
Competition for local markets has never been stiffer. According to Statista.com research, the Amazons and Walmarts of the world are spending billions of dollars every year figuring out how to win even more of your merchants' local customers. Every business needs a marketing plan and a dedicated budget. (We recommend small businesses spend 7 to 8 percent of gross revenue on marketing, which aligns with counsel from the U.S. Small Business Administration.)
However, how your merchants should spend their limited budgets has fundamentally changed. Many small businesses are still spending every marketing dollar on traditional "shout" advertising methods like radio ads or direct mail, which are no longer the top of the funnel for local businesses.
As an MLS, you can be a hero by guiding your merchants toward a more effective marketing paradigm and offering products and services that fill your merchants' most pressing needs: more customers, more time and more money.
Word of mouth has moved online
Word of mouth is still the No. 1 way people find local businesses, but in the digital age, that conversation has moved online to sites like Yelp, Facebook, Google, and TripAdvisor. These days, 97 percent of consumers read online reviews on local businesses, so being active on review sites is no longer optional.
Even in the off chance that traditional "shout" marketing messages actually reach their intended audience, those customers still rely on online information to find and validate local businesses. If your merchants' online information is incorrect, if their reviews are old or they have a poor star rating, they are actually paying for their customers to go somewhere else to buy.
Control, engage, target
That's why we recommend that small businesses implement the following three steps, in the following order (and don't skip steps).
Step 1: Take control of your 'online presence'
As I wrote earlier this year ("Brick-and-mortar merchants must own their 'digital storefront,'" The Green Sheet, April 09, 2018, Issue 18:04:01) it's vital that brick-and-mortar merchants take control of their online presence. They need at least a basic website, with their correct business location and contact information. They need to claim their business's pages on all the popular review sites, and monitor and respond politely to every review.
Beyond that, merchants need to have a plan to generate more reviews from satisfied customers, which may be as simple as spinning up a simple customer feedback program. Seven out of 10 customers will leave a review if asked. Owning the business's online presence is the foundation of all marketing efforts and makes the following two steps more effective.
Step 2: Use modern tools to engage customers for repeat business
When your merchants have optimized their online presence, they will start attracting more customers. The next key step is to keep customers engaged for repeat business. Returning customers are the lifeblood of local retailers, but up to 80 percent of satisfied customers never come back. As foot traffic to local businesses has dropped, the value of each customer visit has tripled.
Your merchants must build and maintain an accurate customer list, including contact information, and begin reaching out to those customers and incentivizing them to return. The easiest way is with simple email marketing, as 86 percent of customers want to see promotional emails from businesses they patronize. A robust customer engagement program doesn't have to be a time suck. Find and offer simple customer relationship management (CRM) and email marketing solutions to your merchants and watch their businesses blossom.
3. Roll out loyalty programs and targeted advertising
Only after your merchants have completed steps 1 and 2 should they then begin amplifying those efforts with targeted advertising (on Google, Facebook, Instagram, where applicable, etc.) and loyalty programs. Advertising brings new customers, and loyalty programs build stronger customer engagement and repeat business. When your merchants add advertising to the solid foundation discussed in steps 1 and 2, they maximize the effect of each marketing dollar.
What does all this mean for MLSs?
Merchant churn is a continuing and growing problem. Anything you can offer your merchants that helps attract more customers, save time and increase revenue will create stickier relationships and elevate you from merchant services broker to trusted partner.
Whatever you sell, if you can add simple solutions that automate or simplify the vital tasks of attracting, retaining and engaging customers, your merchants will sing your praises – and stay in your portfolio.

Barry Davis is vice president of business development at Womply, http://womply.com, the top software partner to the payments industry and the go-to provider of front-office software to small businesses. For more tips or resources, reach out to the Womply team at partnerships@womply.com.
The Green Sheet Inc. is now a proud affiliate of Bankcard Life, a premier community that provides industry-leading training and resources for payment professionals. Click here for more information.
Notice to readers: These are archived articles. Contact names or information may be out of date. We regret any inconvenience.
Prev
Next