The Green Sheet Online Edition
September 24, 2018 • Issue 18:09:02
Industry Update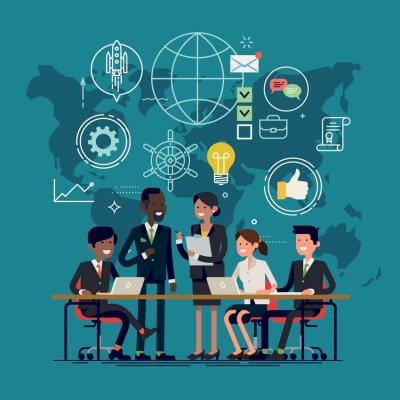 ANNOUNCEMENTS
ControlScan SecureEdge includes PCI Data Security Essentials
Managed security and compliance solutions provider ControlScan's SecureEdge platform is now equipped with Payment Card Industry (PCI) Data Security Essentials for small businesses. Many small businesses do not have the in-house technical expertise to effectively understand and complete the PCI Self-Assessment Questionnaire; Data Security Essentials streamlines the process with easy-to-use resources and tools, the company stated. It operates similarly to the traditional PCI SAQ; however, merchants see considerably fewer questions and are educated on how to achieve a strong security posture.
ETA names eight to inaugural hall of fame
The Electronic Transactions Association selected the inaugural class of inductees for the ETA Hall of Fame, which was developed to recognize the achievements of payment professionals who have made significant and lasting contributions to the industry.
The inductees are Chuck Burtzloff, founder of Card Services International; Diane Faro, former CEO of Chase Merchant Services and JetPay, and previous senior executive at Fist Data Corp.; Paul Garcia, former CEO of Global Payments Inc.; Dee Hock, Visa's first CEO; Joe Kaplan, prior industry advocate, CEO of Total Merchant Services and founder of several payment ventures; Ed Labry, a long-time senior executive and leader at First Data; Frank McNamara, founder of Diners Club International; and Debra Rossi, vice chair, payments at First Data and prior executive at Wells Fargo Merchant Services.
FAPS honored by Fort Worth Business Press
The Fort Worth Business Press recognized First American Payment Systems as a Top 100 honoree. The distinction celebrates Tarrant County's largest private and public companies, measured by annual business volume and total number of locally based employees. "What began here in Fort Worth as a small acquiring business with five associates and a big vision has become a technology-driven payments family nearly 900 strong," said Neil Randel, CEO of FAPS.
FIDO Alliance enables biometrics certification
The FIDO Alliance established the Biometric Component Certification Program, which utilizes accredited independent labs to certify that biometric subcomponents are fit for commercial use and meet globally recognized performance standards. The program allows vendors to test and certify only once to validate their system's performance and re-use that third-party validation across their potential and existing customer base, resulting in substantial time and cost savings, the alliance stated.
JHA migrates 25 to core processing in fiscal 2018
Technology and payment processing solutions provider Jack Henry & Associates Inc. said its Jack Henry Banking division migrated 25 banks to JHA OutLink Processing Services during fiscal year 2018, which ended June 30. Jack Henry Banking provides outsourcing solutions to 60 percent of its core client base. A growing trend, outsourcing can eliminate the significant capital expenditures required to maintain in-house solutions and the need to recruit and retain specialists to operate and manage in-house data center operations, JHA stated.
SynapseFI raises $17 million for infrastructure
Synapse Financial Technologies Inc., an API-based banking platform for innovative financial institutions, disclosed a $17 million Series A investment led by Trinity Ventures and Core Innovation Capital, with contributions from other investors. The company reported that since its founding in 2014, it has processed over $10 billion in transactions for more than 1.5 million end users. Key services include payment processing, deposit accounts, debit and credit card issuance, custodial accounts, crypto wallets, and soon-to-launch investment and loan products.
Virtual Crypto to allow purchase, sale of bitcoin at ATMs
Virtual Crypto Technologies Ltd., which is dedicated to making cryptocurrencies accessible to the public, stated it will offer ATM operators worldwide software that will enable users to buy and sell bitcoin at regular ATMs. Virtual Crypto said the new software will make it possible to sell bitcoin and convert it into standard cash at any regular ATM, including ATMs that are not equipped with cameras.
RESEARCH
ATMIA analyzes vendor-agnostic architecture
The ATM Industry Association published a white paper showing how the ATM industry can create long-term stability by embracing next-generation ATM architecture in a dual migration to Windows 10 and a new vendor-agnostic API App model for ATMs. Mike Lee, CEO of ATMIA, said ATMIA is "guiding the global industry on its most ambitious future-proofing exercise to date – the migration to next generation ATMs and our blueprint for a new API app model for ATMs."
Many Brits finish back-to-school shopping early
More than half of Brits complete their new school-year shopping a month before the autumn term starts, according to new online research from YouGov and payment provider Ingenico Group. The study of 2,000 consumers across Britain found that 52 percent of those intending to do back-to-school shopping said they would have it finished before the end of July. The consumer responses match up with Ingenico's payment data from previous summers, which shows a consistently high volume of transactions throughout late July and early August.
RGCA to preview First Data consumer research
The Retail Gift Card Association stated that at the RGCA Forum – coming up Oct. 1 to 2, 2018, in Nashville – it will unveil key findings from First Data Corp.'s forthcoming Prepaid Consumer Insights Study. The presentation will focus on key findings on consumer preferences for gift card use including gifting, self-purchasing, rewarding loyalty, and incentivizing different audiences. It will also provide recommendations for capitalizing on future growth opportunities in light of today's consumer demands and technological capabilities.
PARTNERSHIPS
Chosen Payments, LMC form new venture
Chosen Payments and The LMC Group, a fractional management firm, launched LMCPays. A Chosen Payments company and division of LMC, LMCPays will be the newest Chosen Payments agent office, focusing on leveraging LMC's network of clients across many industries and following the road map Chosen has pioneered: solution-based selling in vertical markets that need a better provider.
NAB teams up with Homebase
Payment solutions provider North American Bancard Holdings LLC and Homebase, a provider of team management solutions to local business, entered into a partnership to offer small businesses a robust, easy-to-use employee management tool. The Homebase software is being offered through NAB's PayAnywhere technology platform.
Bluefin, SoftPoint to offer PCI-validated P2PE solution
Payment security provider Bluefin partnered with SoftPoint, a provider of software and services for the hospitality industry, to provide Bluefin's PCI-validated Point-to-Point Encryption (P2PE) solution through SoftPoint's Datapoint mobile application. SoftPoint offers a fully integrated hospitality management system designed to enhance restaurant, retail and hotel activities.
Paysafe partners with Upper Hand
Global payment provider Paysafe, formerly iPayment, entered into a strategic partnership with Upper Hand Inc., a provider of cloud-based sports and fitness management software and business services. Upper Hand will leverage Paysafe's payments technology to provide Canadian and U.S. businesses operating in the sports and fitness industry with a comprehensive business and financial management offering.
Payscape working with NCTA, Fora Financial
Financial technology company Payscape is now aligned with the National Construction Trade Association to offer NCTA members financial technology and merchant processing. And, in a partnership with Fora Financial, a small-business lending company, Payscape now offers Payscape Lending, a solution that offer small businesses working capital in the form of a loan or merchant advance to invest in their business.
ACQUISITION
Rising Sun gains stake in Eyenalyze
Rising Sun Ventures purchased a majority stake in Eyenalyze, a software firm specializing in data analytics for restaurant owners and franchises. Eyenalyze's subscription-based service empowers restaurant managers, executives and business owners with customized, data-driven insights to maximize profitability, the companies stated.
APPOINTMENTS
Cragun joins nFusz board
nFusz, Inc., a provider of business-focused interactive video and developer of augmented sales intelligence software, appointed Kenneth S. Cragun to its board. "We are fortunate to welcome a professional of Ken Cragun's stature to our Board of Directors," stated nFusz CEO Rory J. Cutaia. "As we continue to pursue our plans to uplist to NASDAQ, Ken's knowledge and experience will be instrumental. He brings over 30 years of national exchange financial expertise, including experience in capital structure improvement, mergers and acquisitions, and the follow-on integration strategies and execution."
PSCU promotes two executives
Credit union service organization PSCU appointed Dean Young as its new executive vice president, chief experience officer. Young joined the CUSO in 2005 and has held numerous leadership positions in account management, service delivery and industry engagement.
In addition, Jeff Carelli was appointed as senior vice president of data analytics for PSCU. He will be responsible for executing the enterprise-wide vision that consolidates and leverages PSCU's business intelligence, market analytics and data management capabilities to provide value-added services and offerings to owner credit unions. Previously, Carelli was PSCU's senior vice president of process and program excellence.

The Green Sheet Inc. is now a proud affiliate of Bankcard Life, a premier community that provides industry-leading training and resources for payment professionals. Click here for more information.
Notice to readers: These are archived articles. Contact names or information may be out of date. We regret any inconvenience.
Prev
Next