The Green Sheet Online Edition
April 23, 2018 • Issue 18:04:02
New Briefs
Editor's Note: Following are excerpts from news stories recently posted under Breaking Industry News on our home page. For links to these and other full news stories, please visit www.greensheet.com/breakingnews.php?flag=previous_breaking_news.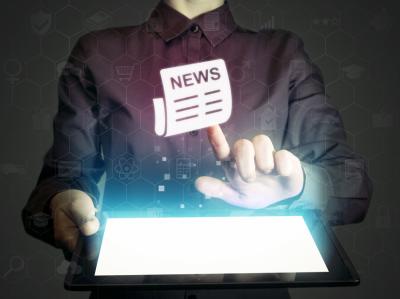 IT firms consolidate amid escalating cyberattacks
Mergers and acquisitions in the IT community reached an all-time high of $30.8 billion in the second half of 2017, according to a new report by Hampleton Partners, published March 26, 2018. The London-based research firm found heavy consolidation with high multiples for 30 consecutive months in the enterprise software market. Researchers cited Vantiv's $10.4 billion acquisition of Worldpay as a recent example. Organizations are combining assets and capabilities to compete globally and protect against cyberattacks.
TSYS finds AI, mobile-powered payments gaining ground
According to a survey of U.S. cardholders conducted by Total System Services Inc., consumer interest in cutting-edge payment methods is on the rise. For the first time in the survey's seven-year history, TSYS asked consumers whether they would use an artificial intelligence (AI)-powered device to make a purchase or payment. Of the 26 percent who own such devices, 60 percent affirmed they would if such an option were available.
Cannabis merchants seek regulatory clarity, banking solutions
While medical and recreational forms of marijuana are legal in 30 states and the District of Columbia, cannabis merchants face continuing regulatory uncertainties and blatant hostilities from the U.S. Department of Justice. Recent remarks by U.S. Attorney General Jeff Sessions linked cannabis sales with criminal gangs, violence and a national drug crisis, despite growing public support and reported socio-economic benefits of cannabis usage. A study published March 12, 2018, by Colorado State University-Pueblo's Institute of Cannabis Research found the Pueblo area netted $35 million in cannabis revenue in 2016.
Better detection, oversight advised in wake of HBC breach
Hudson's Bay Co. is the latest high-profile retailer to report a data security breach. The Toronto-based company issued a statement April 1, 2018, confirming its Saks Fifth Avenue, Saks Off 5th and Lord & Taylor brands are being investigated for unusual payment card activity. The company's ecommerce and digital platforms do not appear to have been affected. Impacted individuals will be offered free identity protection, credit and web monitoring services and dedicated call center assistance, company representatives stated. Security analysts believe hackers slipped in undetected via HBC's POS systems.
CFPB chief asks Congress to clip bureau's wings
Mick Mulvaney, acting director of the Consumer Financial Protection Bureau, wants Congress to clip the CFPB's wings. In a recent message to Congress, Mulvaney requested several changes to the 2010 Dodd-Frank Wall Street Reform and Consumer Protection Act, the law that created the consumer watchdog agency. Among them: require congressional approval of any major rulemaking by the CFPB, fund the bureau through congressional appropriations rather than the Federal Reserve's coffers and make the bureau's director accountable to the president.
ETA Transact, a hub for sales empowerment
Continuing their tradition of delivering the most comprehensive, rewarding experience possible, organizers of the Electronic Transactions Association's annual Transact conference which occurred April 17 to 19, 2018, expanded session content and exhibit zones to zero in on payment innovations that will drive sales channel growth for years to come. "We started 30 years ago as the sales channel trade association, so to the extent that ISVs and software companies and payfacs are new players in the payments sales channel, we want to make sure to engage them and give them guidance on how to do payments and foster partnerships where we can," said Jason Oxman, CEO of the ETA.
Litigation tarnishes ICOs
A recent spike in initial coin offerings (ICOs) has been met with an equally fierce wave of lawsuits, with complaints ranging from unfair competition to false advertising, legal analysts have noted. As regulators struggle to find a place for cryptocurrencies in the financial ecosystem, complainants have filed 13 actions against ICOs in federal and state courts. While two of the cases were summarily dismissed, the remainder are pending.
Trustwave data points to shifting cyber threats
As cybersecurity defenses continue to evolve, organized criminal elements seek new ways to exploit systems. After analyzing billions of logged security and compromise events across 21 countries, hundreds of hands-on data breach investigations and internal research, Trustwave Holdings Inc. released a comprehensive analysis in its 2018 Trustwave Global Security Report. Marking the annual security study's 10th year, the 105-page report revealed fewer physical POS system attacks. Yet retail (16.7 percent of breach incidents) and payment card data (targeted in 40 percent of breaches) remain top targets for cybercriminals.
Juniper study finds growth, diversity in mobile wallets
In a statistical analysis published April 4, 2018, Juniper Research identified payment and money transfer transactions as leading factors in mobile wallet adoption worldwide.Mobile Wallets: Service Provider Analysis, Market Opportunities & Forecasts 2018-2022 noted third-party wallet providers and financial institutions are responding to these trends by embedding payments and banking functions within single, unified application frameworks.
Goodbye to signatures at POS
Signing for credit card purchases at the POS may soon become a thing of the past. In separate announcements over the last six months, American Express, Discover, Visa and Mastercard all said they were scrapping requirements that merchants obtain cardholder signatures for in-store credit and debit card purchases effective April 13, 2018.

The Green Sheet Inc. is now a proud affiliate of Bankcard Life, a premier community that provides industry-leading training and resources for payment professionals. Click here for more information.
Notice to readers: These are archived articles. Contact names or information may be out of date. We regret any inconvenience.
Prev
Next