The Green Sheet Online Edition
April 23, 2018 • Issue 18:04:02
Meet The Expert: Mike Fox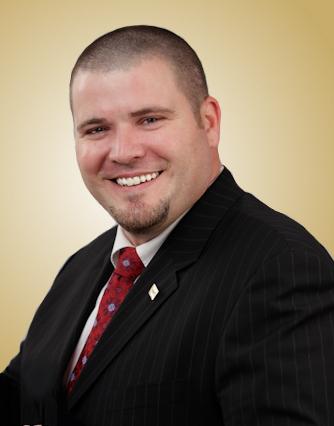 When Green Sheet Advisory Board member Mike Fox was offered an opportunity in sales at Group ISO Merchant Services, he knew right away he had found his niche. "I fell in love with the industry," he said. "I love that it is ever changing. I love that there are new things happening all the time." Twelve years later he is the company's Vice President of Sales, and in addition to leading his sales staff, he is involved in the operational side of the business. Noting that the company is at least double the size it was when he joined, he discussed the company's success and much more in the following Q&A.
What do you think makes a successful salesperson?
Honesty, integrity, and knowledge about what they are selling. A company has to give salespeople the tools they need to be successful in selling products. If you are selling a product or service that is outdated or behind in technology, especially in the payments industry, it won't work. You can't just sell merchant accounts for their own sake. You have to have a product or products with attractive benefits to come with it, and when your product stands out it gets sold, and the merchant account comes with it.
What differentiates your approach at Group ISO from your competitors?
Group ISO Merchant Services is a mom-and-pop, small to midsized ISO. We are not a super ISO. We have technology in our products, but what we focus on with our merchants – and what they love about us – is we are kind of like the TV show Cheers, where everybody knows your name. We are that shop. We are a very close-knit group, we know our merchants by name, we don't have 50,000 merchants. We pride ourselves on our service: how we take care of merchants, our timeliness and our turn around on any issue. Our number one priority is our customer. That is what sticks out to customers. We know our customer set. We don't go after big-box retailers; that is just not our focus.
How much time do you spend cultivating customer relationships versus getting new clients?
We like to keep our sales team involved with our customer base. We pride ourselves on having an open book policy. We are transparent with our salespeople and agents. In turn, they share in the ownership with the merchant; therefore we expect them to also maintain that relationship with those merchants and to ultimately keep the merchants happy so they stay with us in the long term. Do I expect agents to handle everything concerning customer service and account maintenance? No, I don't. We have an underwriting team, customer service team and tech support that handles all of that in-house. But we do expect our salespeople to take ownership and not just push merchants to the side. A lot of how our industry works today is really just a sales process. Customers kind of get forgotten about in the tech support and customer service areas that come with a merchant service provider.
We want our salespeople to stay in touch with merchants when they contact us for help or have questions about rates, equipment or software to help them expand their business to reach more customers. The sales agent is the first person a customer contacts. We want to make sure that they are part of that process because they know the customer.
A lot of times you have a customer service representative on the phone with a customer, and all it takes is that salesperson to jump on the call quickly to calm the customer down if the customer is having a challenge. A second voice, a voice that is familiar, can easily help alleviate a scenario and ultimately help stop attrition.
In our industry, if you are introduced to a new lead that is a warm handoff from someone who was trusted by that merchant, that is probably the most invaluable type of referral you can get. Given how valuable that relationship is, why would you ever switch the contact person after the merchant chooses to come to your company? If you do that, you may lose everything. The merchant will wonder, "Who is this other person on the phone?" when they need help and they don't know and trust the new person. You want to keep that salesperson involved because that was the person in the warm handoff.
What motivated you to join The Green Sheet advisory board?
I have known the people who work at The Green Sheet for many years. I was invited to participate and happy to help the magazine in any way I could. My boss, Mike Segura, has always spoken highly of The Green Sheet, and it was a very big resource for me working in this industry. To this day, I still refer to it. It is great reading material. It always has been an unbiased source of information for the payments industry.
What lessons did you learn while growing up that you still live by today?
My mom was a single parent who raised two boys and worked on her own. One thing she always instilled in us and showed us by her work habits is that being on time is important. Also, to be honest, that was another big thing.
What do you see in the future for the industry and for Group ISO?
I don't have a crystal ball, but I do think it will continue to be about technology and value-added services. It has been that way for some time now, and the more products you can support to help your merchants flourish, the better. You need to develop partnerships with merchants to help them grow their businesses. You can't just be a merchant services company without value-added services.
Is it necessary to have a tech background to enter the payments industry today?
It depends on the verticals you are going after. For mainstream ISOs that are going after mainstream, face-to-face payment retailers, yes, it's very important. Building software involves having a tech background, and selling something other than merchant services is how a lot of the more successful companies do it. It is definitely an investment, but software that addresses multiple merchant needs integrated with POS systems is really where I see a lot of it going. Today, you can't have just feet on the street to grow your ISO; you also have to have more sales avenues and sales channels.
Besides money, how do you define success?
Money doesn't buy happiness, but I think if you are happy, money will follow you. Happiness is being able to be content and achieve your goals. That is important. If you help others be successful, you in turn will become successful yourself, and the money will follow with it.
What kind of leader are you?
I always train the employees or colleagues that I work with to lead from the front. I don't like dictating; I prefer to lead by setting an example. My everyday work ethic shows them what I expect from them on a daily basis. I don't like micro-managing; I think it is a waste of effort and resources if someone does that. If I set a good example with my daily routine and how hard I work, I then expect my employees or colleagues to work just as hard.
What matters to you outside of work?
My family and my friends. My son is involved in baseball and Cub Scouts. My wife and I are very involved in our community. If I am not at work, I am at home, a Cub Scouts camp out, a baseball practice or a baseball game. My daughter is five years old. I can only imagine when she gets into gymnastics or softball or something how much busier we are going to be.
What book or books have inspired you most?
If I had to say one book, it would be the Art of War by Sun Tzu. Everything about that book is intriguing. I think it has a lot to do with sales and management. It has helped me in my professional career. It took me a while to get through, but it was a great book. I encourage anybody in a leadership role to read it.

The Green Sheet Inc. is now a proud affiliate of Bankcard Life, a premier community that provides industry-leading training and resources for payment professionals. Click here for more information.
Notice to readers: These are archived articles. Contact names or information may be out of date. We regret any inconvenience.
Prev
Next