The Green Sheet Online Edition
April 23, 2018 • Issue 18:04:02
Find your perfect SPIN
By Dale S. Laszig
DSL Direct LLC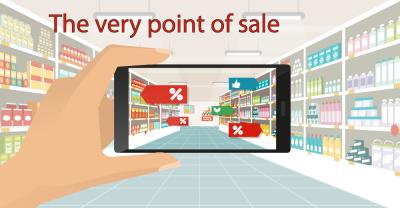 A few years ago, I attended a panel discussion and networking event where the event organizers were welcoming but advised I had entered a "media-free zone." After agreeing not to write about what would transpire, I transformed in subtle ways from reporter to networker. The next hour was much like networking sessions I attend routinely while on assignment, except for the wine in my glass. In the formal part of the meeting, panelists shared opinions and answered questions from the audience. I followed their comments, sipping wine, while my notebook and pen stayed under the table.
As I thanked the organizers on my way out, the host said, "Nothing proprietary was discussed, so I don't see any harm in your covering this event. Will you send us a link when you publish your article?" I was noncommittal, knowing there could be no story. I didn't try to explain how peculiar this reversal felt to me.
Spin, spin, SPIN
Writing the story would have been difficult without notes. I suppose I could have retrieved the panelists' names and bios from the program, interviewed the organizers about their backgrounds and what inspired the event, and searched my memory for comments that sparked the most discussion and applause. However, I lacked the salient details reporters need to spin a good story.
Salespeople need a different kind of SPIN, according to Neil Rackham, author of SPIN Selling: Situation, Problem, Implication, Need-Payoff. Rackham's system is based on his research of top salespeople around the world. "The difference that's so evident in top people is that they can translate strategy into effective sales behavior – they know what to do in the call," he wrote. "They understand details, which may be why they put such emphasis on planning and reviewing each call."
Rackham's payments industry followers have said the system organizes questions into four categories:
Situation questions open the sale by addressing the current processing environment. Ask: What do you like about your current processing system? Given the opportunity, what would you most want to change in your current processing system?
Problem questions further investigate pain points to clarify the problem. Ask: Why do you think a customer would go all the way to the checkout lane and then decide to leave? What steps can we take to improve your customer's checkout experience?
Implication questions confirm the problem's impact and your ability to solve it. Ask: Have you ever lost a sale because you don't support a customer's preferred payment method? Are your online customers aware of your free shipping and return policies?
Need-payoff questions close the sale by seeking agreement on how your program addresses needs and solves problems and obtaining a commitment. Ask: Do you have any other questions about how our solution can help attract new customers and reduce shopping cart abandonment? When would you like to begin implementation?
Under-promise, over-prepare
Most sales pros would agree the one question you don't ask is: Would you tell me a bit about your company? Research a prospect's company and competitive environment ahead of the appointment. Walking in with this knowledge will facilitate a worthwhile conversation. It will also help clarify your mission. Are you there to close a sale or open a meaningful discussion? If you genuinely care about business owners and their day-to-day challenges, your words and deeds will reflect that empathy. At times, you might not be able to add value to existing systems, but merchants will respect you and remember you when a need you can address arises.
Is there such a thing as over-preparing? Maybe, but I'd rather err on that side than come up short, because people care deeply about how their companies and events are portrayed. Looking back across the years, we're certain to find sales we could have closed and stories we could have written. Planning is essential in the merchant services trade, for reporters and merchant level salespeople alike. Perfecting your SPIN can help you stay balanced, professional and productive.

Dale S. Laszig, Senior Staff Writer at The Green Sheet and Managing Director at DSL Direct LLC, is a payments industry journalist and content provider. She can be reached at dale@dsldirectllc.com and on Twitter at @DSLdirect.
The Green Sheet Inc. is now a proud affiliate of Bankcard Life, a premier community that provides industry-leading training and resources for payment professionals. Click here for more information.
Notice to readers: These are archived articles. Contact names or information may be out of date. We regret any inconvenience.
Prev
Next