The Green Sheet Online Edition
February 26, 2018 • Issue 18:02:02
News Briefs
Editor's Note: Following are excerpts from news stories recently posted under Breaking Industry News on our home page. For links to these and other full news stories, please visit www.greensheet.com/breakingnews.php?flag=previous_breaking_news.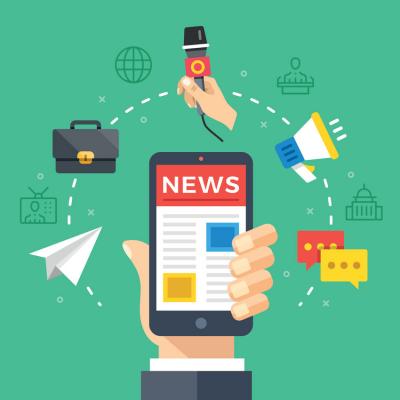 A recent flurry of headlines reflects growing interest in cryptocurrencies, according to payments and legal analysts. Reports include numerous initial coin offerings, cardless cash startups and armed robberies involving bitcoin wallets. Peter Vessenes, co-founder of the Bitcoin Foundation and Managing Director of New Alchemy, said he expects blockchain technology and various methods of tokenization to become mainstream in the next five years.
The Consumer Financial Protection Bureau is providing more time for prepaid debit card companies to prepare for upcoming new regulations. The bureau also has taken a scalpel to the controversial new rule set, narrowing the application of error resolution requirements and adjusting compliance requirements for providers of digital wallets. An "update" to the prepaid rules, issued by the CFPB on January 25, 2018, addresses controversial provisions related to disclosure requirements and other consumer protections and extends the effective date for the entire rule set to April 2019.
A recently released survey conducted jointly by Kount Inc. and Chargebacks911 assessed the state of fraud and chargeback management in more than 1,000 organizations. Titled the 2018 State of Chargebacks Survey, the study revealed card-not-present (CNP) fraud to be the number one source of chargebacks for 48 percent of businesses surveyed, followed by friendly fraud for 28 percent.
With increased demand for fast, secure and seamless payments, many payments industry stakeholders are exploring contactless payments as a way to meet consumer expectations. The Secure Technology Alliance, formerly known as the Smart Card Alliance, published a white paper that offers timely guidance for merchants, issuers and processors interested in implementing contactless payment programs successfully in the United States.
A comprehensive look at travel and tourism in 2017 revealed motivations and planning tactics of global travelers. Visa Inc., in partnership with ORC International Inc., conducted the biannual Global Travel Intentions Study, gleaning data collected from interviews with global travelers in 27 markets. Among the macro trends identified: trips are getting shorter, averaging eight nights per trip versus 10 nights in 2013.
Feb. 20, 2018, marked the official launch of PayKademy. Created by The BayPay Forum, a global organization representing payment, fintech and commerce executives, the academy represents an extension of the group's educational and thought-leadership forums. The inaugural course was tailored to individuals who have a basic to intermediate understanding of electronic payments and are interested in learning more about the acquiring and merchant acceptance side of the business.
The Northeast Acquirers Association held its 33rd annual conference in Connecticut in January 2018. The payments industry's longest running regional event included a mix of exhibits and presentations aimed at empowering merchant acquiring professionals. Established in 1985, the nonprofit, non-membership regional association has modeled the way for other regional associations while deepening its ties with the Electronic Transactions Association.

The Green Sheet Inc. is now a proud affiliate of Bankcard Life, a premier community that provides industry-leading training and resources for payment professionals. Click here for more information.
Notice to readers: These are archived articles. Contact names or information may be out of date. We regret any inconvenience.
Prev
Next