The Green Sheet Online Edition
February 26, 2018 • Issue 18:02:02
A NYCE place to work
By Dale S. Laszig
DSL Direct LLC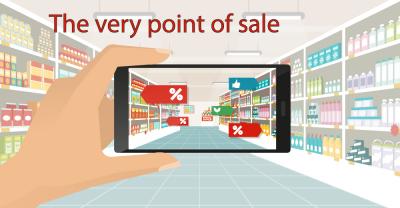 Buffalo, N.Y., has been home to NYCE, an FIS company, for more than 40 years. Theresa Lawson, Vice President of Service Operations at FIS Payments, recalled the early days, when she worked at Datek Instacard/Instabank, a regional ATM network in Buffalo. She and other staff members had weathered several reorganizations by the time NYCE acquired them in 1990.
Their careers began at Western Savings Bank, which became Buffalo Savings Bank, then Goldome Bank, then Instabank, she recalled. "Through all these acquisitions, with much uncertainty at times, we persisted, continued to prove ourselves, stayed focused and stuck together," she said. "Fortunately, our years of service were carried over as well."
Bob Woodbury, Senior Vice President and General Manager of Payment Networks at NYCE, added, "Part of what makes our culture at NYCE so unique is the camaraderie which has evolved through the years. It is evident that the team has a genuine respect for their peers and are willing to help wherever and whenever they can. They possess a wealth of knowledge and are very dedicated and eager to contribute to the success of the organization as well as one another, both professionally and personally."
Buffalo, New York State's second largest city, is known as the City of Good Neighbors, a title that reflects its civic pride and strong work ethic, Lawson noted. "Last month, a new employee was shocked to see his name on a welcome sign," she added. "A month later he realized it wasn't a front; this really is a friendly place to work."
Time-tested bonds
There's a special bond among NYCE employees that keeps bringing them back to the Amherst office in suburban Buffalo. Lawson has welcomed boomerang employees, previously laid off or relocated, who returned at their earliest opportunity. The 43 employees at the Amherst campus of FIS have 758 combined years of on-the-job experience: 15 have been with the company for 10 or more years, 17 for 25 or more years, nine for 30 or more years, and two for 40 years, she said.
Among their common interests, NYCE staff members are diehard sports enthusiasts, supporting their teams to the bitter end, Lawson said, adding, "Many of us celebrated the glory days together when the Bills went to the Super Bowl for four years in a row." Additional extracurricular activities include an annual food pantry drive, Toys-for-Tots, Habitat for Humanity, Ride for Roswell and hospice services. NYCE employees also collaborate on office recipe books, chocolate chip cookie bake-offs, Office Olympics and tailgate parties.
"Many of us have been here since our early single days, when we would go to happy hour together," Lawson said. True friendships developed, and several of those friendships turned to marriage. As babies arrived, picnics and holiday parties brought families together, and today, Bring Your Kids to Work Day remains a popular rite of passage. "As time went on, the children we brought to work are graduating college and getting married, and one of those children we watched grow up is now a coworker," she said.
In good times and bad
NYCE employees routinely gather in the conference room to celebrate birthdays, milestone anniversaries and other life events. They support each other as their parents age, grandchildren are born and lifelong friends plan for retirement. "We share stories about conferences we used to attend," Lawson said. "Like the time we were stuck on an airport runway for hours and gave our leftover giveaways to stranded passengers on the plane. And the time we flew to New York City to celebrate yet another merger."
Lawson said NYCE employees are there for each other in good times and bad. A coworker recently commented on all the ways in which the team supports members during times of grief, such as organizing collections and taking food to coworkers and their families.
The U.S. Bureau of Labor Statistics estimates average citizens spend 22 percent of their lives on the job, with one-third of employed people spending some time working on weekends. "Why not make that 22 percent mean more than just a paycheck?" Lawson said. "And why not make a career in payments mean more than just transactions?"
SIDE NOTE: Timeline:NYCE Payments Network LLC
1984—New York Switch Corp. established
1985—NYCE Network became the brand name
1989 — NYCE acquires CASHERE
1990—NYCE acquires Instabank
1994 —New York Switch and New England Network (operator, Yankee 24 Network) merge, forming NYCE Corp.
1999 —NYCE merges with Magic Line Inc.
2000 —NYCE acquires X-Press 24
2001 — First Data Corp. acquires NYCE
2002 — NYCE merges with USPI
2003 —NYCE and Celero co-own Everlink
2004 —Metavante acquires NYCE
2009 — FIS acquires Metavante

Dale S. Laszig, Staff Writer at The Green Sheet and Managing Director at DSL Direct LLC, is a payments industry journalist and content provider. She can be reached at dale@dsldirectllc.com and on Twitter at @DSLdirect.

The Green Sheet Inc. is now a proud affiliate of Bankcard Life, a premier community that provides industry-leading training and resources for payment professionals. Click here for more information.

Notice to readers: These are archived articles. Contact names or information may be out of date. We regret any inconvenience.

Prev Next