The Green Sheet Online Edition
September 12, 2022 • Issue 22:09:01
Paying anywhere is Possible with Headless Checkout
By Jay Myers
Bold Commerce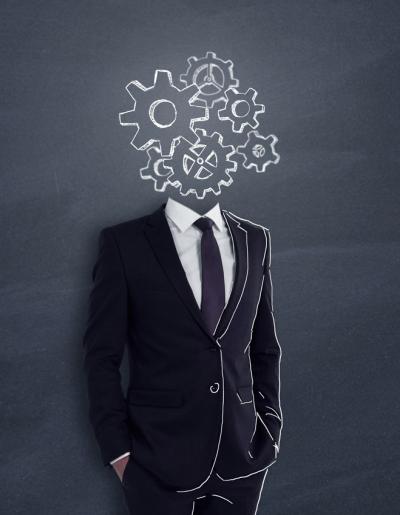 The next phase of commerce will be defined by a checkout experience that can take place anywhere—and it won't be limited to traditional retail brands. With headless checkout, any company that produces a digital product can become a retailer.
Companies that have been limited by conventional selling channels can now extend commerce capabilities to reach consumers wherever they interact with their brand, and expand their product offering.
Take a car company, like Toyota, that has a captive audience of car owners. Rather than having car buyers commit to specific features and upgrades at the initial time of purchase, they can offer owners the opportunity to "unlock features" or make upgrades at any time directly through their digital dashboard.
This kind of payment experience can be activated by any company on any digital platform through headless commerce. Success relies on the ability to monetize new channels by extending their checkout experience to reach customer touchpoints that span online, offline, voice, social, iOT and more.
Welcome to the age of headless checkout.
What is headless checkout?
"Going headless" means separating the consumer-facing "head" from the back end of a commerce platform.
By separating the checkout and payments experience from the front-end touchpoints, companies can enable shoppers to purchase from any channel, content, screen or touchpoint. For example, consumers can buy a product directly from an article they're reading, while scrolling through Instagram or even while riding their Peloton bike.
And while the possibilities of headless checkout are endless, there are a few checkout capabilities that headless enables that are especially important as companies look to sell to their users directly through their product for the first time.
Here are three checkout capabilities that going headless can unlock:
Access customers' information and checkout history all in one place. Brands have been talking about seamlessly moving customer information across channels for a while now, but it still has yet to be done.

Without headless, data around individual customers, their payment preferences and transaction history will remain siloed by channel, and brands won't be able to see the full picture of a shopper across multiple channels. This limits their ability to personalize promotions based on previous checkout experiences or implement improvements like storing payment information for one-click online checkouts.

For example, if a driver decides to upgrade features in their car through their dashboard one year after purchasing a car, they should be able to pull up their payment information and billing address through the dashboard to easily make the purchase.

Because a headless checkout is API-based rather than hard-wired and channel specific, brands can move customer information seamlessly across channels. This means that shoppers can have a quick and easy checkout experience on whichever channel they're on, personalized to their specific needs based on what the company knows about them and their purchase behaviors.

Create customized checkout experiences across channels. With headless checkout, brands don't have to serve up the same experiences on every channel. Instead, they can create a checkout experience or flow that caters directly to the channel where a customer is browsing to enable them to make a purchase when and where they're most engaged with a product.

For example, a shopper browsing a product on Instagram on their phone won't want to move to a separate ecommerce page to make the purchase, and likely can't be bothered scrolling to fill out multiple data fields. In fact, according to Bold Commerce's Checkout Benchmark, on mobile, single-page scrolling checkouts actually see lower checkout completion rates (41.6 percent) than progressive multi-page checkouts, which deliver 44.7 percent checkout completion. A one-click checkout experience in this case would make it easier for shoppers to move quickly and efficiently through checkout, and reduce checkout abandonment along the way.

Brands can modify experiences to drive customers through checkout on every channel—all while keeping the backend of their platform intact.

Enable consumers to make payments at every digital touchpoint. With traditional platforms, merchants must work inside the boundaries of ecommerce and in-store checkouts. But with headless, any customer touchpoint can power payments.

Today's consumers have a higher level of expectations when they interact with a brand, and they don't want to break from the experience they're in to shop directly from an ecommerce site. They want to buy directly from what they're engaging with at the time, and they want the checkout process to be as simple as possible.

For example, if a consumer is working out through an online fitness class, they might be interested in the workout leggings their instructor is wearing. Headless technology can enable checkout directly on the fitness app or website, allowing the consumer to make the purchase right there and then—without having to leave their workout.

There are hundreds of other digital customer touchpoints that will redefine commerce, but can only be brought to life by headless technology.

By initiating a payment at a customer's highest point of interest, companies can expand their offerings and turn any shopper that is already interacting with their brand into a lasting customer in the next phase of commerce.
Headless checkout can transform any company with a digital product into a retailer, by enabling commerce beyond ecommerce sites and onto any screen or device where consumers are. By using headless checkout to initiate a payment at customer's "highest point of interest," brands will enable them to convert when they're most engaged with a brand, driving loyalty and revenue in this next phase of commerce.

Jay Myers is co-founder of Bold Commerce and host of the Own Your Commerce retail podcast. Bold Commerce powers anywhere commerce for brands by delivering high-converting, customizable commerce experiences and works with leading omnichannel retailers like Vera Bradley, Harry Rosen, and Staples Canada. The company has been named to Deloitte's Tech Fast 50, E&Y's Entrepreneur of the Year, and CBInsights' Retail Tech 100. Connect with him at linkedin.com/in/jasonnmyers .
The Green Sheet Inc. is now a proud affiliate of Bankcard Life, a premier community that provides industry-leading training and resources for payment professionals. Click here for more information.
Notice to readers: These are archived articles. Contact names or information may be out of date. We regret any inconvenience.
Prev
Next