The Green Sheet Online Edition
September 12, 2022 • Issue 22:09:01
Industry Update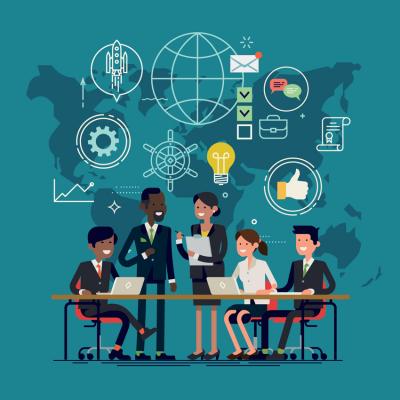 ANNOUNCEMENTS
Aite-Novarica lauds 2022 Digital Wallet Award winners
Aite-Novarica Group announced the winners of the 2022 Digital Wallet Impact Awards. In its fourth year, the awards program recognizes innovation achieved by digital wallet providers that are changing the way that commerce is done. They winners, Aite-Novarica said, are pathfinders in the digital payment space. The winners across the four categories are: GoCart, for customer experience; PayQuicker, for product design; Netcetera, for value-added services, and Branch for market adoption.
Better Markets CEO assails 'spree' of bank mergers
After the OCC and Federal Reserve's meeting on TD Bank's application to acquire First Horizon and create the eighth largest bank in the United States, Dennis Kelleher, CEO of Better Markets, published an objection. "JPMorgan Chase CEO Jamie Dimon was ferociously adamant that all banks, including especially too-big-to-fail (TBTF) banks, must be readily able to be resolved in bankruptcy if they fail," Kelleher wrote. "We wholeheartedly agree with that 'Dimon Rule.'
However, the Federal Reserve and OCC are rubber-stamping the biggest bank merger spree since the devastating 2008 financial crash without requiring the banks to have robust resolution plans." Having too many TBTF banks threatens the stability of the financial system, he added. View his full statement at https://bit.ly/3CPXpCM.
Chargeback Gurus pioneers AI-compatible solution
Chargeback Gurus, a provider of chargeback prevention and recovery services, developed chargeback dispute packages designed to be processed by automated systems.These packages will help support increasing automation by issuing banks and ensure maximum efficiency and win rate, the company stated.
Through a network of collaborative relationships, Chargeback Gurus discovered many issuing banks have been pursuing AI automation as a way to increase the efficiency and consistency of decision-making in disputes. Automating this complex process necessitates the use of developing technologies such as computer vision, pattern recognition and natural language processing, Chargeback Gurus said.
Kansas merchants challenge interchange
Merchants from across Kansas met with Senator Roger Marshall, R-Kan., to emphasize how lack of competition over credit card processing drives up prices paid by consumers and thanked him for introducing the bipartisan Credit Card Competition Act.
"Kansans and other Americans pay the highest 'swipe' fees in the industrialized world and lack of competition is the reason why," Merchants Payments Coalition Executive Committee member and National Association of Convenience Stores Director of Government Relations Anna Ready Blom said.
"This bill is a win for everybody except the largest big-city banks that have profited off small businesses and consumers across America for far too long." For details on the proposed legislation see, Patti Murphy's "Getting ready for Durbin redux" in this issue of The Green Sheet.
Ranqx enters North American market
Believing it has what it takes to transform the North American small to midsize (SMB) lending system, New Zealand-based Ranqx, a digital SMB loan originating, decisioning and monitoring platform, launched operations in North America. The company said it offers banks, credit unions and lenders a straightforward two-minute SMB API-first application process, which can be completed online. The system is then able to digitally underwrite a loan in less than three minutes by leveraging real-time accounting, financial and credit data, Ranqx stated.
RESEARCH
NCC Group issues latest monthly Threat Pulse
The ransomware threat scene continues to evolve following the disbanding of notorious ransomware group Conti, as ransomware attacks rose from 135 in June to 198 in July, a 47 percent increase, NCC Group's Global Threat Intelligence team reported.
The escalation comes amid the rise of several new threat actors, with newcomer Lockbit 3.0 taking the top spot followed closely by Conti-associated threat actors Hiveleaks and BlackBasta, which are settling into a new way of operating, researchers stated. Meanwhile, Lazarus Group returned to prominence, following several multi-million-dollar cryptocurrency-focused attacks, they added.
Crypto owners want to use balances at POS
New research released by specialized payments platform Paysafe revealed retailers may be missing out by not accepting crypto payments. Eighty percent of crypto owners want to pay for goods with their crypto balances but are held back by a lack of cryptocurrency acceptance at the POS, researchers found.
Growing consumer demand for crypto payment acceptance is highlighted in Paysafe's new study of 3,000 crypto holders (1,000 UK, 2,000 US). Findings indicated current crypto holders most wanted to spend crypto on big-ticket items, with treats for themselves (75 percent), cars (74 percent) and property (74 percent) topping the wish list.
Recurly finds exclusive, compelling content is key
Recurly published Pandemic vs. Endemic Impacts and Trends on Subscription Services, based research it conducted via SurveyMonkey. The sample included 2,612 respondents, 18 years or older, who subscribe to one or more subscription services. Forty-four percent of millennial and Gen-Z consumers said access to exclusive, compelling content or services is a major driver of subscriptions.
Providing exclusivity and creating consumer-led pricing models to experience-based services, researchers noted, is a major factor in retention and growth. Millennials and Gen Z are willing to pay a higher price for subscriptions, with consumer loyalty and brand engagement a high priority. With inflation concerns top of mind for 91 percent of Americans, subscription services need to nail their offering, they added.
CDOs say data privacy tech can increase revenues
A new survey released by TripleBlind, revealed that 94 percent of chief data officers from the healthcare and financial services sectors stated deploying data privacy technology that enforces existing data privacy regulations would result in increased revenues for their organizations. Thirty-seven percent of respondents indicated they estimate improved collaboration would increase revenues as much as 20 percent; 46 percent stated increased data collaboration would give their organizations an advantage over competitors.
PARTNERSHIPS
Assetz Capital adopts RiskNarrative platform
Assetz Capital partnered with LexisNexis Risk Solutions to adopt the LexisNexis RiskNarrative platform. The platform leverages automation, AI and machine learning to provide a market-leading, sophisticated, configurable and accessible financial crime lifecycle management solution, Assetz stated, adding that this will allow Assetz to further enhance its KYC and AML detection capabilities, as well as deliver productivity benefits to customers and businesses.
Oliver Ward, group head of change & lending operations at Assetz, said "Since deploying the platform, we have seen fantastic operational and productivity improvements with reductions in time taken to complete KYC and AML checks."
Axerve, Viceversa to offer revenue-based financing
Payment hub Axerve formed a strategic partnership with Viceversa, a data-driven fintech platform, to offer ecommerce customers Viceversa's revenue-based financing formula for accessing capital. The partnership arose to support ecommerce companies in their growth and developmental paths.
Axerve's ecommerce customers will gain access to capital of up to 1 million euros through the innovative form of hybrid financing, that, being halfway between debt and equity, is characterized by a plan to repay the funds by sharing a percentage of the income, the companies stated, adding the resources will then be invested in digital marketing activities, a tool for developing the credibility of companies and engaging their end customers.
Bluefin, Etix provide P2PE for ticketing
Bluefin, a provider of integrated payments, encryption and tokenization technologies formed a partnership with Etix to provide Etix's ticketing clients integrated payment processing capabilities backed by PCI-validated point-to-point encryption (P2PE). Etix, an international web-based ticketing service, provides secure access control ticketing infrastructure solutions, ticket marketing services, and robust ecommerce fulfillment capabilities; Bluefin specializes in PCI-validated P2PE solutions that secure credit and debit card transactions by encrypting all data within a PCI-approved point-of-entry device, preventing clear-text cardholder data from being available in the device or the merchant's system, the partners stated.
Highline, Argyle partner to increase credit access
To meet the needs of U.S. consumers who are normally shut out of affordable credit products, payments fintech Highline Technologies and employment data platform Argyle reported they partnered to bring payroll-linked lending and bill-pay capabilities to lenders nationwide.
With payroll-linked lending, consumer loans are automatically repaid through preset distributions directly from the borrower's paycheck, the companies noted. This benefits consumers by providing them access to lower cost credit through more reputable, non-predatory lenders; and also benefits lenders as payroll-linked lending enables them to decrease missed payments by up to two-thirds and reduce default rates by more than half, they added.
XY Retail, Adyen help luxury sector go omnichannel
XY Retail, a global commerce solution that helps retailers streamline omnichannel operations, partnered with Adyen, a global fintech platform for leading businesses. The partnership provides luxury retailers with a single cloud-based solution designed to unify all aspects of their commerce and support their complex payment needs.
XY Retail enables luxury retailers looking to simplify their digital retail operations by providing a complete tech stack, centralizing global data across POS, ecommerce, customer, catalog, inventory and sales, the partners stated, adding that the Adyen partnership will now give retailers a simplified payment solution, rounding out the offering and putting global marketplace management in one centralized platform.
ACQUISITION
ParkHub acquires Fuzse
ParkHub, a provider of parking software and payments solutions, acquired payments integrator Fuzse. ParkHub, founded in 2010, provides a fully integrated software and payment processing solution to optimize parking operations, facilitate payments, and deliver real-time business insights to customers in multiple vertical markets.
Fuzse, launched in 2016, is the latest venture from former Blue Star Payment Solutions (now Stack Sports) executive Lane Conner. The company supports independent software vendors and developers looking to integrate payment processing with mobile applications and e-commerce platforms, matching its solutions to multiple APIs and front-end technologies.
APPOINTMENTS
Robert Hoblit signs with NMI
Robert Hoblit is the new chief revenue officer at NMI, a commerce-enablement technology company, tasked with supporting NMI's scalability and growth, as well as enhancing its customer success team. Hoblit brings more than 20 years of experience in software and strategy to NMI. He most recently accelerated growth as CRO at DigiCert by integrating and transforming a global sales team. NMI noted his track record of delivering for leading private equity investors by growing channel-based SaaS businesses and unlocking value from mergers and acquisitions.
i3 Verticals taps Pete Panagakis
i3 Verticals Inc. appointed Pete Panagakis as its new chief technology officer, replacing Rob Bertke, who moved to another leadership position within the company. In this role, Panagakis will help lead the company's delivery of integrated software and payment solutions to its customers.
He will oversee i3 Verticals' technology teams including enterprise-wide software engineering, architecture, infrastructure, cybersecurity and technology operations. Panagakis has a deep background in strategic leadership. Most recently, he served as an executive officer with Imperial PFS, a financial services firm. Before that, he held similar technology roles with MarksNelson LLC and Epiq Systems.
Jan Plasberg joins Brite Payments board
Brite Payments welcomed Jan Plasberg, who joined the company's board to support its continued product launches and expansion. Brite stated the appointment illustrates its strong belief in the benefits of forward-thinking tech applications to meet evolving consumer demands in an increasingly digital landscape.
Plasberg brings extensive product and engineering experience from senior leadership positions in Skype, Microsoft, Sofort, Klarna and most recently Trade Republic, Brite noted. His previous experience, particularly as CTO in Sofort and vice president engineering in Klarna, affords him significant expertise in the field of European fintech that, Brite added, will be invaluable for continued success.
Tremendous selects Craig Whitmer
Payouts platform Tremendous named Craig Whitmer as vice president of sales. He will lead and expand a sales organization targeting survey incentives, user research incentives, rebates, referral promotions, and more. Whitmer has more than 25 years' experience in sales, operations and product management.
Previously he served as senior vice president of sales and partnerships at Presto, which develops touch, vision, and voice technologies serving the restaurant industry. From 2018 to 2021, he was vice president of merchant business development for Postmates, Uber's food delivery service.

The Green Sheet Inc. is now a proud affiliate of Bankcard Life, a premier community that provides industry-leading training and resources for payment professionals. Click here for more information.
Notice to readers: These are archived articles. Contact names or information may be out of date. We regret any inconvenience.
Prev
Next