The Green Sheet Online Edition
September 12, 2022 • Issue 22:09:01
Insider's report on payments: Getting ready for Durbin redux
By Patti Murphy
ProScribes Inc.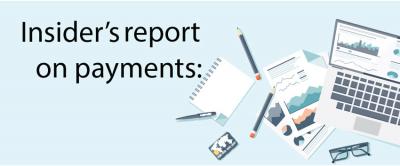 A day of reckoning is coming to merchant acquiring. It may not be in the immediate future, but it is coming. To ignore this eventuality could lead to unnecessary government intervention that purports to enhance competition but will likely accomplish the opposite.
I'm talking about the Credit Card Competition Act of 2022, introduced in July by Senators Dick Durbin, D-Ill., and Roger Marshall, M.D., R-Kan. Sen. Durbin is best known in the payments space as the architect of the Durbin Amendment, the 2010 legislation that ushered in regulation of debit interchange and routing. This time around, he's calling for the Federal Reserve to regulate how credit card transactions get routed.
Specifically, Sen. Durbin wants merchants to be able to choose which payment networks their credit card transactions get processed over. The largest credit card issuers (those with over $100 billion in assets) would need to ensure their cards support routing choices of at least two unaffiliated networks, only one of which is Mastercard or Visa.
I'm not going to delve into the technological and logistical challenges that would ensue with passage of the legislation. Suffice it to say they would be substantial. Instead, I want to focus on the bill's likely route to passage and the likely consequences.
Past as prologue
The Credit Card Competition Act is officially pending in the Senate Banking Committee. But given the Durbin Amendment's route into law, it probably won't be put through the normal legislative vetting process of committee hearings and voting.
In fact, neither Sen. Durbin nor Sen. Marshall sits on the banking committee. Sen. Durbin chairs the Senate Judiciary Committee. Sen. Marshall is a first-term senator who sits on the Senate Committee on Small Business and Entrepreneurship.
What became known as the Durbin Amendment to the Dodd-Frank Act, known at the time as the Wall Street reform bill, wasn't a free-standing bill prior to negotiations between the House and Senate over that legislation. Durbin was then, and remains, the Democratic Party whip, whose job it is to rally Democratic senators behind the party's preferred legislation.
He introduced an amendment to that bill to reform the card industry. The amendment "will enable small businesses and merchants to lower their cost and provide discounts to their customers," Sen. Durbin insisted at the time. Of course, history has proven him wrong about lower costs.
Sens. Durbin and Marshall are positioning their joint legislation as pro-small business and pro-consumer, and they have the backing of the National Federation of Independent Businesses. "When it comes to Main Street vs Wall Street, I'll choose Main Street every time," Sen. Marshall said in a statement. "Bringing real competition to credit card networks will help reduce swipe fees and hold down costs for Main Street merchants and their customers," Sen. Durbin said.
If past is prologue, however, that's not the way this legislation will play out. Research conducted by the Federal Reserve Bank of Richmond a few years after the Durbin regulations took effect suggested "limited and unequal impact on debit costs."
Only about 11 percent of merchants surveyed by the Richmond Fed saw lower debit interchange; 31 percent said costs rose; 58 percent saw no change. Merchants with small-dollar tickets saw the largest increases; interchange on a $7 ticket went from about 16 cents to 23 cents, several analyses have shown. What's more, the Richmond Fed found the vast majority (77 percent) of merchants did not lower prices post-regulation, and nearly 22 percent actually increased prices.
Part of the problem, I suspect, is that financial institutions with assets under $100 billion were exempt from debit interchange regulation—an exemption also written into the Credit Card Competition Act. These smaller FIs issue about a third of all credit cards.
A duopoly, or not
The new legislation was expected. Sen. Durbin showed his hand during a judiciary committee hearing in May. He argued then that Visa and Mastercard were a duopoly. More recently, he said the new legislation would "enable innovators to gain a foothold in credit cards."
True, the Mastercard and Visa networks, combined, handle 70 to 80 percent of the card market. By most definitions that makes for a duopoly. Interchange is also too high—more than in other countries. But innovators have been able to gain footholds in the market.
Sears Roebuck & Co. was the first to try, in 1985, introducing the Discover card, for which it was both issuer and acquirer. Discover charged no annual fees and no merchant fees. Sears amassed huge losses, and by the early 1990s lost standing as the nation's largest retailer. Eventually, Discover and Sears' other financial services businesses were spun off. Today, Discover is a free-standing company, with about 60 million cardholders, and assesses interchange rates at or above the average for Visa and Mastercard.
Square is a more recent competitor, although it only really competes with acquirers. Its rates are about 60 basis points higher than Mastercard and Visa averages.
Time to act is now
Reaction to the Credit Card Competition Act has been swift, with retailers cheering and banks balking.
The National Retail Federation asserted the legislation would drive $11 billion a year in savings to merchants and consumers. Banking trade groups countered that the legislation "would hand control of our nation's credit card system to breach-prone merchants."
In a press release, the groups also argued the bill would result in the "transferring wealth to a handful of high-volume, highly profitable large merchants."
Trade groups representing the merchant acquiring sector have been noticeably absent from the public debate. I asked the ETA about its position on the legislation. "A major role we play is deepening the understanding of our industry by policymakers on this and all payments issues," I was told.
They really need to step up that work. Legislation like this could lead to disastrous consequences for acquirers and their sales partners. If past is prologue, Sen. Durbin will try to slip the bill into a larger package of legislation, positioning it as pro-consumer and pro-small business without regard to the impact for thousands of other small businesses (acquirers and ISOs).
And if he succeeds at that, what's next—regulating credit card interchange? What about how much businesses in the acquiring stream can charge for their services? "It's a slippery slope," as my friend James Shepherd said in a recent Merchant Sales Podcast.

Patti Murphy is senior editor at The Green Sheet and co-host of the Merchant Sales Podcast. Follow her on Twitter The Green Sheet Inc. is now a proud affiliate of Bankcard Life, a premier community that provides industry-leading training and resources for payment professionals. Click here for more information.
Notice to readers: These are archived articles. Contact names or information may be out of date. We regret any inconvenience.
Prev
Next