The Green Sheet Online Edition
July 11, 2022 • Issue 22:07:01
Legal ease: Complex international processing: opportunity and risk
By Adam Atlas
Attorney at Law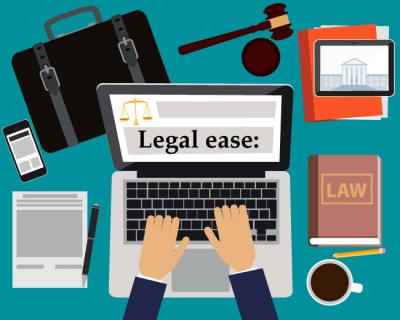 A long, long time ago, the ISO business was simple. Main Street U.S. merchants needed merchant accounts to accept payment from U.S. consumers who walked in the door. That era is ancient history and indeed predates the adult lives of most of today's processing professionals.
Now ISOs are navigating U.S. merchants with international affiliates, foreign-owned U.S. merchants with online international consumer clients, and a complex web of flows of funds, flows of data and business models. A number of legal issues arise from this contemporary reality, and the purpose of this article is to highlight several of them.
Who is the merchant?
The networks and domestic banks have a strong preference, and some rules, to the effect that a U.S. merchant needing acquiring should be served by a U.S. acquiring bank. However, a non-U.S. business can quickly incorporate a U.S. company and supply that company as the merchant of record for the acquirer.
Depending on the acquirer and the network, using a thinly capitalized U.S. entity to operate what is essentially a non-U.S. business can be risky, prohibited or even illegal. ISOs serving this kind of merchant should endeavor to see that the merchant of record is a real business that operates in compliance with network rules and laws.
An ISO can, for example, interview the directors of the U.S. entity to see if they have knowledge and expertise in the merchant's business so as to reduce the changes of boarding a merchant that is owned and controlled by nominee directors who are hired simply to hold the company on behalf of someone else—perhaps a foreign entity.
To be clear, it is illegal to make misrepresentations on a bank account (MID, for example) application. ISO participation in any deception of acquiring banks is also illegal.
Is my merchant a terrorist front?
It is legitimate for a non-U.S. business to own a U.S. subsidiary that conducts business in the United States. However, not all foreign owners are legitimate or even legal. The U.S. Department of the Treasury Office of Foreign Asset Control (OFAC) maintains lists of Specially Designated Nationals (SDNs) with whom no U.S. financial institution can transact, among other restrictions.
SDNs are terrorists, money launderers, other criminals and targets of U.S. sanctions in places like North Korea, Iran and Russia. Together, OFAC and the U.S. Department of the Treasury Financial Crimes Enforcement Network (FinCEN) help U.S. financial institutions avoid becoming willing or unwitting facilitators in domestic or foreign terrorist financing, money laundering or other criminal activity.
This is why ultimate beneficial owner (UBO) information is gathered on every merchant—from the local bodega to a high-flying international dot-com. Acquires are required by law to gather that information and scrub it against OFAC SDN lists and other lists like the MATCH list to reduce the chance of the acquirer being abused by such bad actors.
Beyond the technical verification of merchants against SDN and other lists, ISOs can add value to the fight against financial crime by considering the merchant's business model and whether it is suspicious (for example, collecting and sending funds overseas that are not intended for legitimate business or charitable purposes).
Where is the money coming from?
Currently, prepaid issuing is the flavor of the month. It seems everyone and their cousin is running a prepaid card issuing program these days. The result is that virtual debit and credit cards are being issued by the hundreds every minute. Unlike their physical ancestors, digital debit and credit cards travel quickly around the world. It is sometimes hard to connect the dots between the source of funds, the cardholder, the card issuer and then the merchant.
To be fair, the current laws and network rules pepper that responsibility around the various actors. For example, card issuing banks are generally obligated to verify new cardholders against SDN lists.
However, digital cards have wings and might be used by people who did not go through standard underwriting processes and are not actual cardholders.
In one card program, for example, I have found it very difficult (even as a lawyer) to distinguish between the cardholder and card user because end users agree to a card user terms but not cardholder terms. The hot potato of title in funds and liability for their getting into the wrong hands is being passed around in payments.
ISOs usually have some distance from these issues, but they can contribute to the fight against financial crime by spotting suspicious activity at a merchant that involves virtual or other cards.
Where is the money going?
Most merchant agreements provide for the settlement of funds to a merchant's bank account. In cash advance or financing arrangements, acquirers may be directed to settle funds to a creditor's bank account so that the creditor can recoup the amounts owing to them and settle the remainder to the merchant.
Now, however, there are more creative (not all bad) ways to settle merchant funds including settlement to prepaid cards, crypto exchanges and crypto wallets. These novel flows of funds can increase efficiency for merchants, but they also present new challenges for law enforcement and financial institutions trying to fight financial crime.
ISOs are within their rights to query why a merchant might be sending funds to a non-traditional destination—if only so they can answer that question if something goes wrong later on.
What do compliance blunders cost ISOs?
Back in the day, when a merchant was caught selling fake purses, the ISO was able to say that they knew nothing and had no liability. In contemporary reality, the complexity of criminal activity has vastly increased. ISOs may find themselves carrying some liability for merchant wrongdoing, certainly when they knowingly participated in the wrongdoing and perhaps also when they didn't participate but turned a blind eye to it.
For this reason, adhering to acquirer underwriting and AML programs is vital in our collective fight against financial crime.

In publishing The Green Sheet, neither the author nor the publisher is engaged in rendering legal, accounting or other professional services. If legal advice or other expert assistance is required, the services of a competent professional should be sought. For further information on this article, please contact Adam Atlas, Attorney at Law via email at atlas@adamatlas.com or by phone at 514-842-0886.
The Green Sheet Inc. is now a proud affiliate of Bankcard Life, a premier community that provides industry-leading training and resources for payment professionals. Click here for more information.
Notice to readers: These are archived articles. Contact names or information may be out of date. We regret any inconvenience.
Prev
Next