The Green Sheet Online Edition
July 11, 2022 • Issue 22:07:01
Industry Update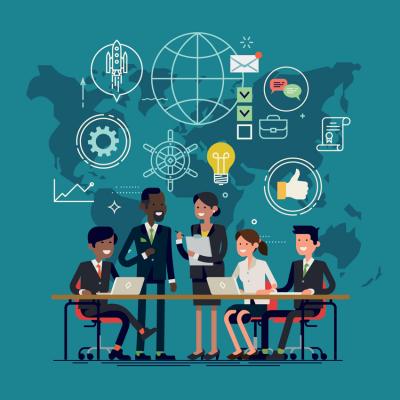 ANNOUNCEMENTS
CellPoint Digital designated carbon-neutral
CellPoint Digital, a payment orchestration provider, received CarbonNeutral certification from Climate Impact Partners as part of its ongoing commitment to environmental improvement and sustainability. Climate Impact Partners works with high-profile businesses, governments and NGOs to deliver credible solutions for climate impact.
The certification verifies that CellPoint is carbon neutral in accordance with The CarbonNeutral Protocol, a leading, independent source on greenhouse gas accounting, and the GHG Protocol Scope 2 Guidance, the world's most widely used greenhouse gas accounting standards, CellPoint stated, adding that the certification also confirms adherence to the International Carbon Reduction and Offset Alliance standards.
North American Bancard named Best of Breed API
Electronic payment solutions provider North American Bancard LLC was honored by The Strawhecker Group in its 2022 Best of Breed API Awards. NAB received first place for Developer Roadmap due to presenting commercial developers with the fewest roadblocks across three areas: API usability, modern integration and feature functionality.
Jim Parkinson, chief experience officer at NAB, said that integrated partners want to integrate quickly, access superior functionality, and have development patterns that make their work easy. This award acknowledges that we have built an industry-leading product that addresses the needs of the developer community.
Retrospect Cloud offers offsite data protection
Retrospect, a StorCentric company, launched Retrospect Cloud Storage, Retrospect Backup 19 and Retrospect Virtual 2022. With Retrospect Cloud Storage integrated into Retrospect, businesses have a complete ransomware protection and detection solution that encompasses on-premise and cloud protection, the company stated, noting that Retrospect Cloud Storage has 13 data centers located around the world.
With Retrospect Backup 19 and Retrospect Virtual 2022, businesses around the world can now protect their critical infrastructure on Retrospect Cloud Storage, with complete support for immutable backups and anomaly detection, Retrospect added.
TSG recognizes several leading payment gateways
Payments industry consultancy The Strawhecker Group recognized several payments providers for exceptional API offerings in its annual Best of Breed API Report, powered by TSG's Gateway Enterprise Metrics platform, which ranks payment gateways' overall API experience across key assessments to provide insights and benchmarks on their developer integration experience.
The companies honored include Overall API Assessment winner Adyen, and Worldpay from FIS runner-up; API Set winner Fortis, and runner up CSG Forte/Worldpay from FIS; and Developer Roadmap winner North American Bancard, and runner up Adyen.
UP Solution, UMS rebrand under name Bluu
United POS Solutions Inc (UP Solution), a developer and provider of POS solutions, and its affiliated payment services provider United Merchant Services Inc. rebranded jointly under the name Bluu. About the new name, the companies stated the name change to BLUU acknowledges the importance of providing holistic payment solutions to merchants.
They also noted they "hope to establish the Bluu brand name to be recognized as a leader in enhancement and transformation of financial and merchant services, and to offer revolutionary products and services in POS and merchant support technology solutions."
RESEARCH
Consumers surveyed on BNPL and credit scores
GoCardless, a provider of direct bank payment solutions, surveyed 1,000 U.S. consumers aged 18 and over on their feelings about buy now, pay later (BNPL) data's inclusion in credit reports, a move designed to increase credit scores and help consumers build their credit profiles.
Researchers found that 30 percent of respondents are concerned about BNPL data's potential effect on their credit scores. Twenty-four percent said they owe a lot of money in BNPL loans and fear they won't be able to pay them off. Gen Z, at 28 percent, and Millennials, at 27 percent, expressed the most concern.
Digital payments can lead to overspending
To get a clear sense of how Americans are using digital payment alternatives, the J.D. Power Banking and Payments Intelligence team conducted a pulse survey to evaluate user experiences with different services and determine how the growth of these services is affecting overall financial health.
Researchers found that digital transactions are rising in popularity—with credit and debit cards still leading the way in overall utilization—while BNPL, mobile wallet and person-to-person payments are earning high customer satisfaction scores, particularly from younger customers. The research also found that digital transactions are making it easier for young customers to overspend.
Sift releases Digital Trust & Safety Index
Sift, a provider of digital trust and safety, released its Q2 2022 Digital Trust & Safety Index, which revealed that 43 percent of consumers have encountered scams encouraging them to join fake cryptocurrency exchanges. Moreover, 22 percent of those who encountered these scams reported that they lost money to them.
The report examines the impact of fraudulent content based on Sift's global network of over 34,000 sites and apps, as well as consumer perception of content fraud based on a survey of 1,100 U.S. consumers. The cryptocurrency industry has been a prime target for exploitation despite its recent volatility, with cybercriminals reportedly raking in $1 billion in cryptocurrency from January 2021 to March 2022, Sift stated.
Utimaco explores trust in a digital world
Utimaco, a leading global provider of IT security solutions, released Circles of Trust: How the UK Public Perceives Digital Risk, a white paper that uncovers how internet users in the UK, and their counterparts in Germany and Spain, perceive safety in the digital ecosystem. The report found that the majority of people are enthusiastic about digital services but are also deeply concerned about their safety when using them.
Seventy percent of survey respondents either worry a lot or a little about their security when using digital services; only 10 percent don't worry at all. This presents a problem for digital service providers, whether they are in the public or private sector, Utimaco stated. To download a copy of the report, visit utimaco.com/survey-how-trust-works-digital-world.
PARTNERSHIPS
Agile Financial, Concerto Commerce team up
Agile Financial Systems, a fintech company offering payment solutions, partnered with Concerto Commerce Inc., a provider of ecommerce software to merchants. This partnership allows AFS to add a proven partner that complements its mission to capitalize on an expansive payment marketplace and appeal to similar ISV partners that can gain access to an efficient payments technology solution, the partners stated. Adding Concerto Commerce to AFS' portfolio of partners, they noted, allows merchants to access a competitive advantage in the payments and ecommerce marketplaces.
ISVPay, UCP to deliver payments to kiosks
ISVPay, a payment platform for ISVs, partnered with UCP, a hardware distributor and value-added reseller, to provide a full-service unattended payment solution. Self-service technologies with unattended payments have become increasingly popular, largely because of the ease of convenience to the consumer's purchasing experience, and most kiosk manufacturers, ISVs and VARs are required to manage multiple vendors in order to provide a complete solution, the partners reported. Utilizing ISVPay's full-service unattended payment solution, businesses that deploy a self-service payment option will have a single provider for reporting, service, support, and billing, they added.
SEON, Provenir team up to help fight fraud
Provenir, a provider of an AI-powered decisioning platform that can assess risk in areas like identity, credit, and fraud, partnered with SEON to add SEON's technology to its marketplace ecosystem. The Provenir Marketplace provides organizations with a one-stop data hub designed to make it easy to access information covering open banking, KYC/KYB, fraud, credit risk, verifications, social media, collections, affordability and more. This ecosystem brings together offerings from data vendors around the globe into one, easy-to-use cloud solution for data consumption, the partners stated, adding that SEON's GDPR-compliant system can establish an individual's digital footprint based on their email address, phone number, IP address or location in real-time.
Vergent, CRS to empower data-driven decisions
Vergent LMS, a fintech lending platform, partnered with CRS, a platform for credit, fraud and compliance needs. Their stated aim is to simplify compliance, unlock more data and boost data-driven decisions for Vergent customers. CRS joins 25 years of credit industry expertise with modern technology to power smart, scalable lending, the partners said, adding that this partnership will empower consumer lenders to make accurate, data-driven decisions. CRS will provide Vergent clients with streamlined data and integration management devised to enable businesses to launch faster, get more data for less time and money, and scale with ease.
ACQUISITION
Paygaya completes EJF acquisition
Pagaya Technologies Ltd., which delivers artificial intelligence infrastructure for the financial ecosystem, completed its business combination with EJF Acquisition Corp., a special purpose acquisition company. The publicly listed company is now Pagaya Technologies Ltd. and its Class A ordinary shares and public warrants began trading on the Nasdaq stock market beginning on June 23, 2022. About these strategic moves, Gal Krubiner, CEO of Pagaya, remarked, "We believe being a public company better positions us to continue becoming the trusted A.I. partner for the banking ecosystem, helping to expand the availability of life-changing financial products to more people."
APPOINTMENTS
Discreet Labs promotes Warren Paul Anderson
Discreet Labs promoted Warren Paul Anderson to the role of CEO. Previously, he was Discreet's vice president of product, where he was instrumental in developing and launching many technical milestones over the past year on Findora, a high-performance EVM-compatible public blockchain utilizing Zero-Knowledge Proofs to bring privacy to Web3. Anderson is a startup founder and a strategic product creator with expertise in building distributed systems and open protocols using applied cryptography. Before joining Discreet, Anderson led crypto products at Ripple for over four years, working on open protocols.
PayQuicker establishes advisory board
Fintech company PayQuicker introduced four members of its board of advisors, which was created to provide strategic guidance as the company expands its payments platform into diverse market segments. The appointed board members include: John Filby, CEO of Outseer, a technology company on a mission to liberate the world from transactional fraud; Geoff Henry, president of Jamba, a smoothie and beverage brand; Vanita Pandey, former CMO of Arkose Labs, and prior vice president of product marketing at ThreatMetrix; and Tamara Romanek, director of payments industry and financial institution partnerships and strategy for Meta.
Two industry veterans join NMI
NMI, a full commerce enablement technology company, added Scott Hart, as chief financial officer, and Phillip Goericke as senior vice president engineering, to its leadership team. With decades of experience in their respective fields, these leaders are uniquely qualified to foster NMI's future growth and support ISOs, ISVs and bank partners, NMI stated.
Hart brings extensive expertise and a successful track record in tech-enabled growth companies, having previously worked as CFO at Venn LocalZone and head of finance at Kaseya. He also held leadership roles at startups and private equity-backed companies in such industry verticals as IT, cloud hosting and telecommunications. Goericke joins NMI from Alkami Technology, where he served as vice president of product engineering. He has more than 15 years of experience working in software development. In his new position, Goericke will play a key role in enhancing the NMI platform, features and services.

The Green Sheet Inc. is now a proud affiliate of Bankcard Life, a premier community that provides industry-leading training and resources for payment professionals. Click here for more information.
Notice to readers: These are archived articles. Contact names or information may be out of date. We regret any inconvenience.
Prev
Next